There were certain things I had always wished for as a kid, like finding my long-lost identical twin at overnight summer camp, broccoli going extinct, having Cher Horowitz's fashion closet simulator from Clueless, and finding a TV show that I could culturally relate to. Now, that last one had nearly come true many years ago when they announced that Priyanka Chopra was going to lead the cast of a show called Quantico. I was thrilled about that, only to find out they totally glossed over any cultural elements to her Indian heritage, and went as far as to give her the most non-Indian name, "Alex Parrish."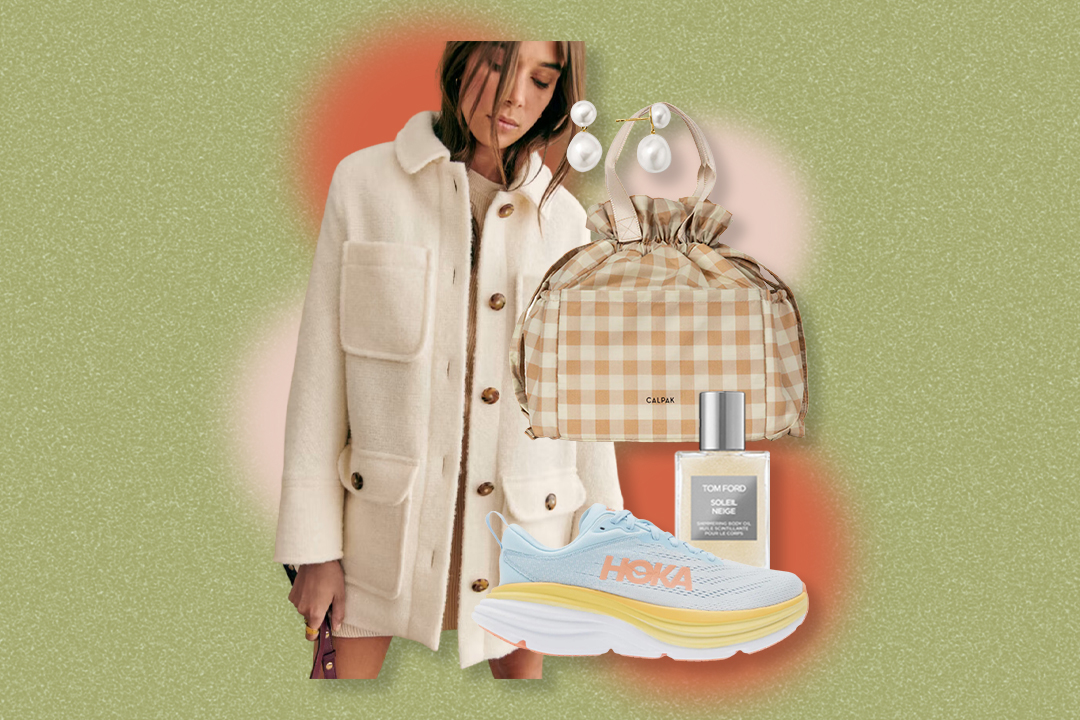 Oh. OK then.
That little situation led me to hold a quiet grudge against American television for years—until about a year ago. Last April, I saw that Mindy Kaling posted about a worldwide casting call for her new untitled Netflix show centered around an Indian-American high schooler and her family. I was ecstatic. As someone who has watched literally every single thing that Mindy has created or starred in, I knew that this new project would not disappoint. I closely monitored her Insta in anticipation to see if they had found their lead girl yet, and finally, when they had, I couldn't have felt prouder.
A few months later, we were blessed with Never Have I Ever, a 10-episode comedy series about the life and times of Devi Vishwakumar, a brand new sophomore who was going to make this her best year yet. I sat down to watch the first episode, not knowing that it would lead me to end up binging the next nine in the same sitting.
This show is funny, heartfelt, and incredibly diverse—and here are the seven reasons why you need to watch it ASAP:
1. It nails Indian-American culture
I'm not gonna lie, hearing about this being an Indian family-centered show, I had some worries that led to my expectations not being all that high at first. I've seen other comedy shows where the writers bring in a token Indian character that is based on the most extreme stereotypes, painting a flawed portrait of what it's like being an Indian in the U.S. I also didn't want it to be so heightened that people only saw a caricature of immigrant families, like we might have seen in other sitcoms that rely on stereotypes for comedic effect.
But my concerns were quickly proven wrong.
NHIE showcases an Indian-American family so well that I thought they might low-key be writing about exact moments from my own life. When Devi goes through that awkward feeling of not feeling "Indian enough" at a religious event, or feels she has to explain her culture to others, or often just feels weirdly distant to it, I felt that—hard. Other little nods to Indian culture (as experienced by a teenager) are also wonderfully tossed into each episode—like getting big purchases blessed at the temple, your mom insisting that you take sweets/gifts to any person's house you visit, and the bane of every Indian teen's existence: aunties.
2. It accurately portrays high school life
OK—so before this, the last show I had watched involving high school kids was Riverdale. Although that show is entertaining AF, certain things like motorcycle gangs, supernatural conspiracies, and 16-year-olds running speakeasies were just not relatable. Now, I'm sure I've missed a lot of amazing high school TV show content since then, but I'm so happy that I got back into that world via this show. It was refreshing to see realistic teenage issues like the stress of extracurriculars, the awkwardness of exploring your sexuality, the tyranny of working on group projects, and the simple desire to feel understood.
3. It makes you feel compassion for people
Adding to the high school bit, I loved how they showcased and re-instilled in us the fact that everyone is multifaceted and is going through something, and people do things for reasons we might not understand. Whether we put them on a pedestal (like Devi does to Paxton), just have a pure hatred towards them (like Devi has towards Ben), or simply can't level with them (like Devi and her mom), these people are only showing us one side—out of the several that they have—and we should always remember that.
4. It tackles some heavy themes
As I watched this show, I couldn't help but feel things similar to what I had felt when I watched one of my other all-time favorite comedies, Fleabag. Both showcase female characters who have been dealing with grief and trauma from the death of a loved one, but aren't fully aware of it. NHIE showed a very realistic portrayal of this, and how it slips into every part of our lives and affects our actions and relationships. It also helped us journey into the minds of those who are laden with confusion about their identity, and also those facing abandonment issues—and did so admirably.
5. It's pretty freaking hilarious
I love me some classic Mindy Kaling humor, especially those witty, quotable lines that could feel out of place or random to many, but just hit the spot for me personally. This show is full of that Kaling-esque chaos that makes it funny, fast-paced, and engaging. It's packed with more screenshot-able and meme-able moments than you could imagine, pop culture references, painfully good puns (ahem…"Gears Brosnan"), and some great physical comedy.
6. It's storytelling at its finest
Another thing Mindy knows best is the formula to a successful rom-com that'll endure the test of time. Does this show involve a dysfunctional family with a complicated background? Check. Quirky main characters? Check. Emotional flashback scenes? Check. Unlikely romantic pairings? Check. Love triangles and plot twists? Check. A cliffhanger ending? Check.
You'll find yourself begging the Netflix gods for a second season before the first one even ends.
7. Bonus: it has a fantastic soundtrack
Everyone has that one song—you know, the one that just makes you feel all the feelings? For me, that song is "Dancing on My Own" by Robyn. Oh the trance that song puts me in. Within the first five minutes of this show, it came on, hit me right in the heart, and basically signaled to me that this show's soundtrack wasn't going to be anything short of killer.
The rest of the show has a bunch of these dance-y, synth-y, moody songs that'll make you long for your own Paxton Hall-Yoshida to dance the night away with.
Have you watched "Never Have I Ever"? Leave a comment and tell us what you thought of the show.