for mom
If your mom is anything like ours, she is incredibly kind, deserving, and never asks for anything in return for all the hard work that it takes to just be a mom. She's the family's rock, comedic relief, and overall superhero; she deserves something that will make her feel thought of, pampered, and adored. That's why this Gift Guide is full of unique picks, luxurious items, and indulgences she wants but would never buy herself. Whether it's your own mom or another beloved mama in your life, we've got you covered. Shop on to find the perfect gift for every mom on your list this year.
The Everygirl is committed to highlighting products and businesses that align with our core values.
We are committed to highlighting BIPOC, LGBTQIA+, and other companies that celebrate diversity. We are committed to showcasing environmentally conscious brands and products with a goal of 15% of the gift guide falling into this category. We bring value and variety to our readership and highlight and support small businesses and women-owned businesses. We source size inclusive items that represent different bodies and aesthetics to fit the needs of our entire readership.
If you see an icon next to a product, that means it is a business owned by, a product produced by, or a brand that has an initiative associated with these core values.
OUR CORE VALUES
diversity
sustainability
community
inclusivity
ICON LEGEND
BIPOC-OWNED
LGBTQIA+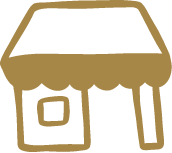 SMALL BUSINESS
ECO-FRIENDLY
WOMEN-OWNED