Whenever I see a good movie, I'll recommend it to everyone and anyone that will listen. We could be talking about the weather, how our favorite teams are doing in the March Madness bubble, or what we ate for dinner last night, and somehow, someway, I will wiggle it into the conversation to spread the word in pursuit of having as many people to discuss the plot with as possible. I am unsure if this is a favorable or unfavorable trait of mine but alas, I am who I am.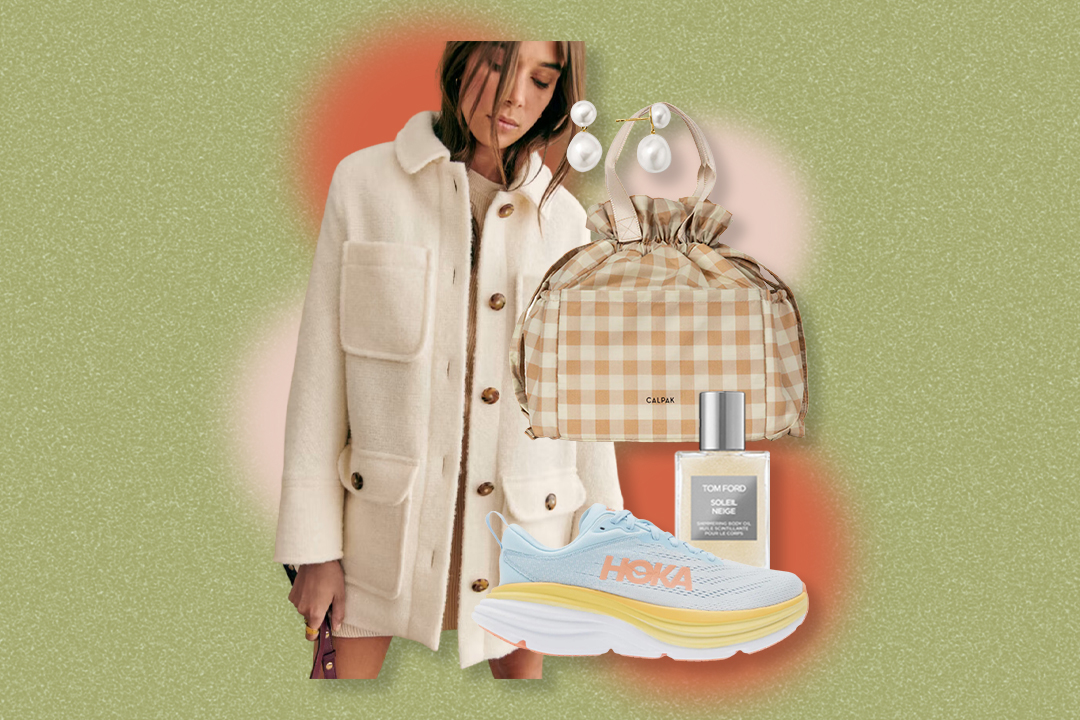 Time and time again, I've fallen victim to spending more time trying to find a decent movie than watching an actual movie itself but, fear not, friends. Your search ends here. I've searched far and wide on the world wide web to help you (and me) narrow your (our) search and I'm here to report that these 10 films are worth being the center of your next movie night.
Where to stream: Netflix
Genre: Psychological Thriller
When a bestselling novelist experiences a case of writer's block, she hires a seemingly innocent young woman to look over her children. When she dives deep into the writing of her book, lines are crossed as she finds that there is more to her new nanny than meets the eye. It's thrilling, it's steamy, and it's earned itself a spot on your "to-watch" list.
Where to stream: Amazon Prime
Genre: Drama
A tale of badass women taking down the patriarchy? Sign me TF up. In this drama film based on a true story, three female anchors make headlines at one of America's most powerful news stations by standing up to the man who made them famous.
Where to stream: Hulu
Genre: Drama
If Beale Street Could Talk, a drama film based on James Baldwin's 1974 novel of the same name, tells the love story between Harlem couple Tish and Fonny. The couple dream of a future together but their aspirations turn into a nightmare when Fonny gets arrested for a crime he didn't commit. A story about love, injustice, and being Black in America, it's a poignant tale that is an absolute must-watch.
Where to stream: Amazon Prime
Genre: Romance, Drama
The Big Sick: it's beautiful, it's emotional, and it's fun as hell. This rom-com loosely tells the love story between writers and interethnic pair Emily V. Gordon (an American grad student) and Kumail Nanjiani (a Pakistani comedian). The two meet at one of Kumail's comic shows, they develop a relationship, and early on in their courtship, Emily becomes suddenly ill, leaving Kumail to face his feelings for Emily, her parents, and his.
Where to stream: HBO Max
Genre: Romantic Comedy
Period piece meets romantic comedy in Emma, based on Jane Austen's 1815 novel of the same name. Witty and wealthy Emma Woodhouse loves to meddle in the love affairs of those close to her. With a surplus of confidence and lack of competence, Emma's matchmaking proves to be chaotic AF. Did I mention that Anya Taylor-Joy is the lead? For that reason and that reason alone, I'll be watching.
Where to stream: Hulu
Genre: Crime Thriller
If you're in the mood for a dramatic crime thriller, Little Woods has your name all over it. When their mother passes, two distanced sisters are brought together to pay back their late mother's mortgage—even if it means paying it back in less than legal ways (*cough, cough* cross-border drug trade *cough, cough*).
Where to stream: Amazon Prime
Genre: Romance, Mystery, Thriller
It's not often you hear romance, drama, psychological, and thriller in the same sentence, but cheers to The Handmaiden which serves up a steamy mix of all three. This widely entertaining masterpiece tells the complex story of an orphaned pickpocket and a Korean man who team up to seduce a Japanese woman and steal her hefty inheritance. This story is told in three parts from different viewpoints and different truths emerge along the way. Buckle up, fam, this is a good one.
Where to stream: HBO Max
Genre: Drama
Oh, Laura Dern, how we love you so. The Tale is a gripping film that is equal parts devastating, unique, and powerful. It highlights the story of Jennifer, an adult woman who has a flourishing career and a solid love life. When her mother discovers "The Tale," a story that Jennifer wrote as a 13-year-old about the sexual abuse she experienced in the 1970s, Jennifer returns home to face her childhood trauma.
Where to stream: HBO Max
Genre: Drama
Harriet tells the tale of abolitionist Harriet Tubman from her escape from slavery to her dangerous mission to free slaves during the Civil War. This film stars Cynthia Erivo as Harriet and, let me tell you: her performance is absolutely breathtaking. This long-overdue tribute is powerful, heartbreaking, and undoubtedly worth the watch.
Where to stream: Netflix
Genre: Drama
When a young mother's home birth ends in an unexpected tragedy, life as she knows it crumbles into a million pieces. She grapples with grief, blame, and her relationships with those closest to her. It's a tale of loss, grief, and healing and will 100 percent get you in your feels.