If seasonal fashion were a friend, summer would be your childhood best friend; the one you can call after being too busy to talk for two months and pick back up like you didn't miss a moment. They're easy, lovable, loyal, and there's really no complaints to be had. But fall? Fall is your highfalutin friend that you text when you want to have a good time. They're the one you see once in a while, but when you do, you have a night that you're talking about for weeks to come.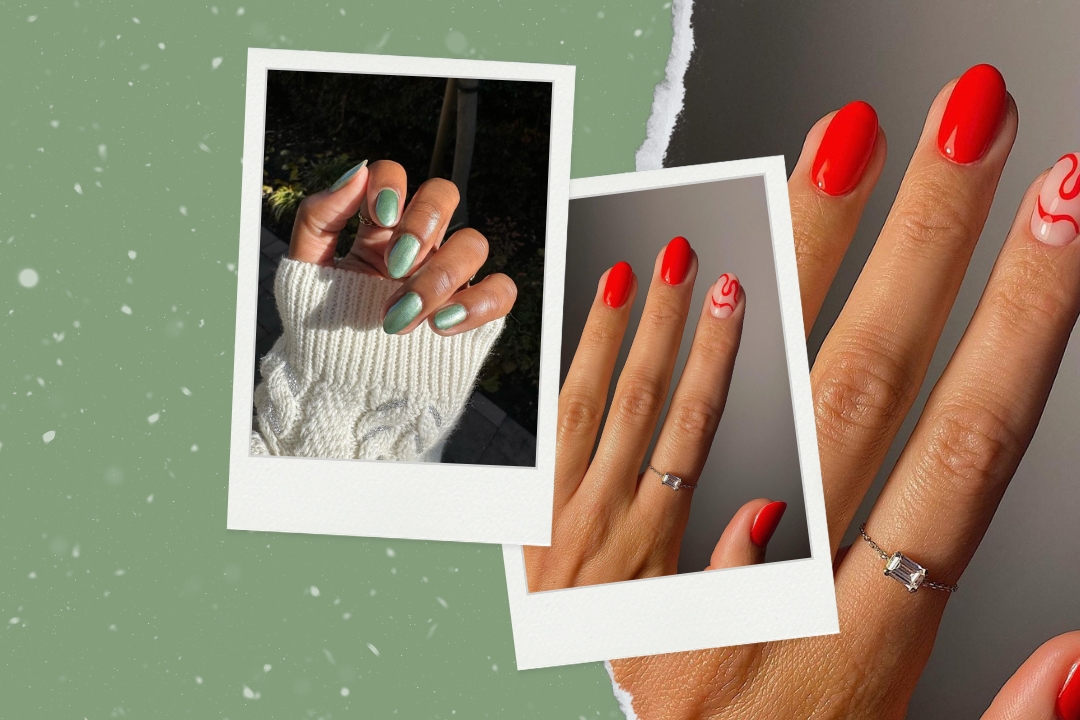 every one of them is a certified sleigh
Summer fashion is great while it's here—it's breezy, effortless, and simple—but in my opinion, it stays a little past its welcome. The first couple of weeks you can wander outside in only shorts and a T-shirt are exciting and all, but with the potential of fall lurking just around the corner, it gets old—fast.
While you'd think that once September and October roll around that fall fashion would be in full force, more often than not, that's not the case. 80 degree days can stick around until Halloween, and it leaves us with the question: what exactly do we wear?
That's where transitional fall clothes come into play. The key is to retire some ride-or-die summer clothes in exchange for seasonally appropriate ones that still are comfortable for the weather—but it's easier said than done. Here are my five favorite transitional fall pieces (that you can bet I'll be wearing come the end of August).
1. A knitted tank
For the days you're feeling particularly autumnal but it's still hot enough to fry an egg on the sidewalk, a knitted tank is the answer. It feels like a safe, transitional step toward fall, but will let you breathe—and will look incredible layered under jackets once fall actually comes to town.
Ava & Viv
3 colors available
2. An oversized blazer
Blazers have been all the rage for a few seasons now, and luckily for those of us that have been hoarding them, the menswear staple is back for another round this year. Save your textured tweed ones for the cooler months, and opt for a lighter-weight, oversized one for September and October. Paired with a T-shirt and denim, it makes a perfect outfit recipe for a 60-something degree day.
3. A denim dress
Unconventional denim always has the ability to be practically seasonless, so a denim dress like this one is perfect to wear this time of year. It's the perfect patio attire for a cooler evening and veers toward fall dressing without being too hot. Just like a knitted tank, this can be layered up for cooler temperatures so you get use of it from now until December.
4. A cropped cardigan
I know, I know, "cropped cardigan" is kind of like jumbo shrimp. Prior to last year, I was never exactly a cardigan girl. Bigger, chunkier ones were never my style, and ones like these were retired once I graduated from middle school—but now that they're in style, they're a great piece to add to your transitional collection. This one has subtle, puffy sleeves, and I've even worn it with shorts on chillier nights this summer when I'm sitting outside. It provides just the right amount of warmth without being too bulky, and in a fall-appropriate color like this, will make you feel like you want to sit down with a PSL.
Wild Fable
5 colors available
5. Straight, white denim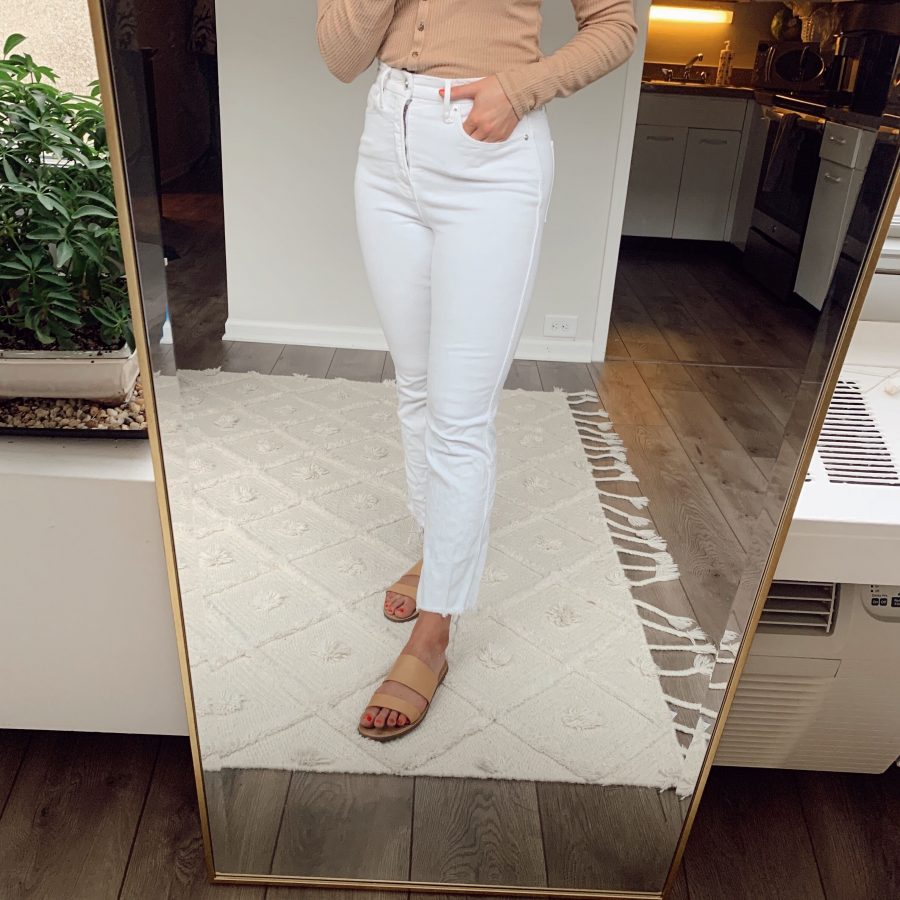 By now, we've debunked the myth that you can't wear white after Labor Day, and in my opinion, white denim is a great way to usher out summer and welcome in fall. This pair is my go-to, with a straight fit and distressed, cropped hem. Pair them with sweaters and your favorite jackets all season, and if you're really feeling bold, wear them into the colder seasons for a winter white moment. *Chef's kiss*
Good American
Worn above—currently 75% off
Old Navy
Available in sizes 16-30