Hey, Everygirls! My name is Madison, and I'm so happy to be sharing my Week of Outfits here. I'm all about elevated casual style, pops of color, and creating trend-driven looks using special vintage pieces. As a laid-back Texas girl with a love for getting dressed, I definitely gravitate towards simplicity.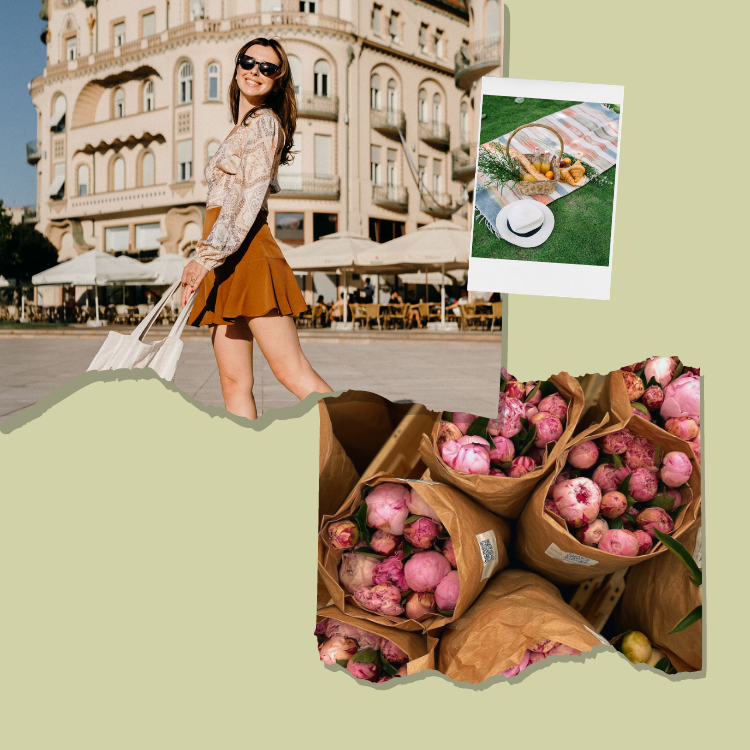 read this if you're in your saving era this summer
Here's a little background about me. I work full-time for an advertising agency as a Social Media Specialist. I also have a part-time job with Stitch Fix as a stylist (you can request me to style you here!). Between those two jobs and running my blog, Almost Madison, I stay very busy! However, my schedule also means I have many opportunities to wear different types of styles, which often makes getting dressed the best part of my day.
Name: Madison Kiernan, Social Media Specialist and Blogger
Age: 26
Location: Fort Worth, TX
Monday
I like to start Monday off strong! Dressing in a more polished, put-together feel helps me set the tone for the week and knock out a productive day. Truthfully, I am not that adventurous when it comes to workday dressing. I typically opt for jeans, a cute top, and either mules or block heels. This way, between getting dressed, hair, and makeup, I can usually get out the door in 20 minutes flat!

Tuesday
After work, I run a few quick errands. Tuesday evenings seem to be the only time that my grocery store isn't crazy busy, so I like to take advantage. For this grocery store run, I threw on denim shorts, my vintage rainbow sweater, and furry mules.

Wednesday
Date night! There's nothing like a mid-week date night to get you through to the weekend. For this night, we ate out at one of our favorite restaurants for authentic Chinese food and beer. I strategically paired this flirty denim skirt with a loose-fitting sweater to hide how full I would inevitably get!

Thursday
Thursdays are one of my favorite days! Each Thursday, my friend and I cook a delicious, usually Asian-inspired vegan meal, pour a glass of wine, and then plop on the couch to watch TV. It may not sound like much, but it always ends up being the best night of the week! Obviously, comfort is key here, which is why I chose this Madewell tee and these vintage jeans.

Friday
Ahhhh, Friday. On this particular Friday, my boyfriend's band was playing a show here in Fort Worth. I kept it casual but stylish with black denim and a vintage tee. My black accessories like this leather jacket, Alexander Wang bag, and mules helped add an edgy touch and emphasize the "girlfriend of the bassist" vibe I was going for.

Off-the-Shoulder Top, Leith
Blush Sweater, Topshop
Patterned Sweater, Urban Outfitters
Distressed Denim, Levi's
Black Skinnies, Madewell
Classic Denim Skirt, Topshop
Suede Heel, BP.
Leather Sandal, Everlane
Velvet Mule, BP.
Square Scarf, Urban Outfitters
Tortoise Sunnies, Revolve
Crossbody Bag, BP.