My boyfriend has a joke that he can tell what kind of day I've had by my nightly movie choice. If the number of times that I've seen the movie It's Complicated by Nancy Meyers is any indication, I really need to overhaul my stress levels. There's a reason why Meyer's movies are a go-to for hard days; the storylines cover universal struggles like heartbreak and career uncertainty, while also transporting us to a setting where our (admittedly, very first world) problems suddenly feel surmountable. As if all we need to craft the greatest work of our career a la Erica Barry in Something's Gotta Give is the perfect writing desk overlooking the ocean. If we could just get to that secluded, quirky cottage from The Holiday in the South of England, the man of our dreams would undoubtedly show up at our doorstep.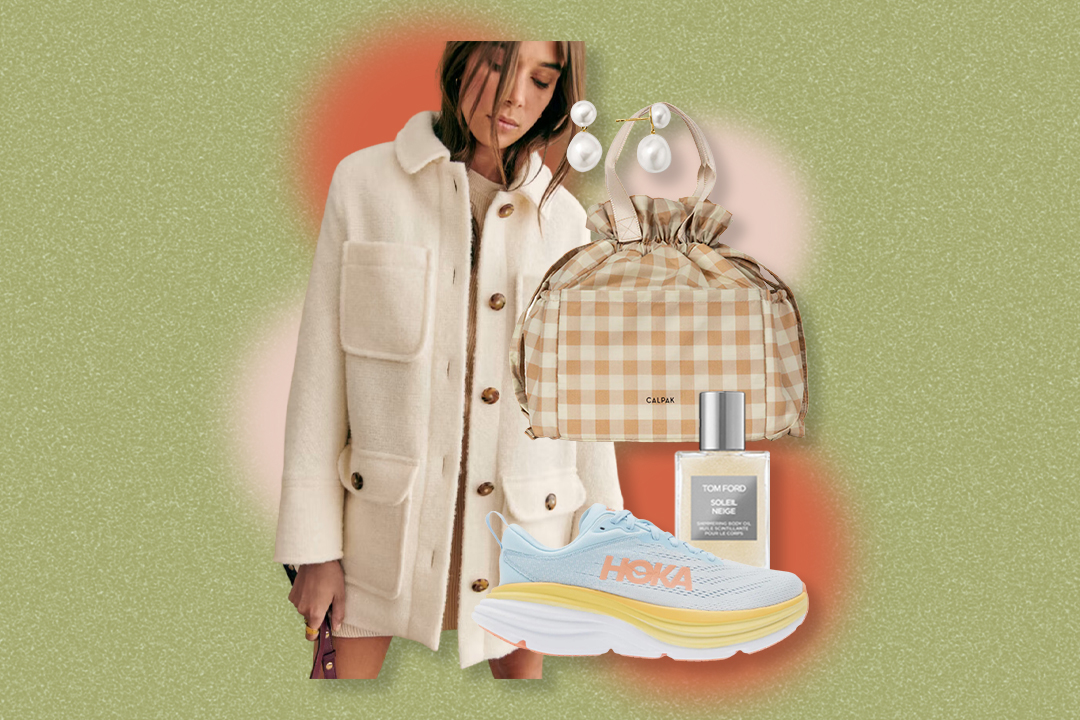 While I can't promise you Jude Law, I can certainly speak to our environment fostering change and newfound hope in times of distress. What sets a Nancy Meyers movie interior apart from the rest is a certain je ne sais quoi that has to be felt more than it can be seen. And what better opportunity is there to search for that exact feeling than a weekend getaway? I've scoured the internet for 17 Airbnbs worthy of a Nancy Meyer's film (and maybe even your next adventure).
from $192/night
The outdoor space in this petite Montecito studio immediately reminded me of the set of Home Again – a 2017 film directed by Hallie Meyers (her daughter) and co-produced by Nancy Meyers. The terracotta floors! The outdoor fireplace! Who even needs to go inside?
from $208/night
Admittedly, I stayed in this charming converted Dairy during my own venture around Europe. Picture traversing across a field of sheep to reach a local pub that's set in a renovated 17th-century mill building and decorated with twinkle lights and outdoor tables, situated on a stream. All the makings of a delicious rom-com scene.
from $178/night
For more cozy vibes reminiscent of The Holiday, head to The Cotswolds for a classic Woodburner, rustic wood beams, and charming kitchen made for copious cups of tea.
from $113/night
While Nancy Meyers may not have ventured down under just yet, I'm positive that this historic guest cottage would convince her to do just that. The whole house sits right next to a beautiful stream, waking you up with a chorus of birds each and every morning. (Yes, I've stayed at this one myself!)
from $375/night
If Something's Gotta Give is your go-to Meyers movie of choice, look no further than this East Hampton retreat for your next getaway with friends. A neutral color palette and dreamy outdoor space paired with cedar shingles make an idyllic oasis.
from $99/night
I only just recently watched Meyer's 1987 film Baby Boom for the first time, but this Maine bed and breakfast's roaring fireplace in the kitchen feels perfectly reminiscent of the featured Vermont home, which Diane Keaton's character escapes to after leaving the rat race behind in New York City. Sign me up for all the tassels and granny-chic accents.
from $165/night
If the It's Complicated and The Intern house had a baby, I think its love child would look something like the Grand Oak Cottage. The historic Spanish influence feels timeless and enchanting, while the hints of mid-century modern furniture and decor bring in a sense of current trends and style.
from $45/night
I always think of Paris when I think of Nancy Meyers, even though only one small part of her film Something's Gotta Give actually took place there. Still, I think this bright duplex in Paris with rustic beams, vintage rugs, and white, slipcovered couches would make an ideal backdrop for a woman on the path to self-discovery, don't you think?
from $130/night
I'm chomping at the bit for Nancy to make a movie in Italy—it'll undoubtedly be the final straw for me to actually book a ticket to see the country for myself. When I do, you can bet that I'll be staying at the Artist's Loft. It's the kitchen that sells me the most—it's got that same relaxed, casually elegant vibe from It's Complicated, with a view of a foreign country to boot.
from $96/night
Rustic wood beams, slipcovered furniture, an ivy-covered exterior. Need I say more? Probably not, but I will. This beauty is set in the heart of Savannah's historic district, which would undoubtedly make a beautiful backdrop for Meyer's next film.
from $228/night
I, for one, would be more than happy to connect with nature more often if it meant escaping to this rustic cabin in the Catskills. I'm already imagining the perfect meet-cute with a local at the community fire pit.
from $110/night
In the wake of her divorce, a highly successful career woman escapes to the desert for some R&R at a horse ranch, and finds even more than she bargained for. Yep… I'd watch it.
from $125/night
There are so many corners of this home to enjoy, from the rocking chairs on the front porch, to the cozy living area next to the fireplace, to the calming bedroom oasis. I especially love the charming writing desk in the second bedroom.
from $118/night
While Nancy Meyers' movies certainly champion women's stories, careers, and homes, that doesn't mean they don't provide plenty of interior inspo for men. Take Ben Whittaker's gorgeous Brooklyn brownstone in The Intern, for example. This elegant, club-house inspired room in Providence, Rhode Island has a similar masculine vibe, while still feeling timeless and elegant. Also, there's that positively jaw-dropping tub.
from $166/night
I quite simply need to be by this pool with a white wine spritzer and a romance novel. This delightful carriage house is the perfect blend of a tropical oasis and charming, small-town cottage all in one.
from $120/night
I've had this cutie saved to my wishlist for a good, long while. There are fruit trees in the front yard! The laid-back, casual vibe still manages to feel feminine and pulled-together with classic furnishings, like the rolled arm couch and antique rug.
from $125/night
This Airbnb manages to pull off the converted barn look in a way that feels timeless. The vaulted ceilings made me audibly gasp when I saw them. Who needs a kitchen when you're a short stroll from the local tavern, ice cream shop, and cafes? There's just something about small towns that can make even the most mundane tasks feel cinematic.