Watch out, cable, because Netflix is stepping up its stakes in the reality TV game—and its latest offerings are seriously binge-worthy.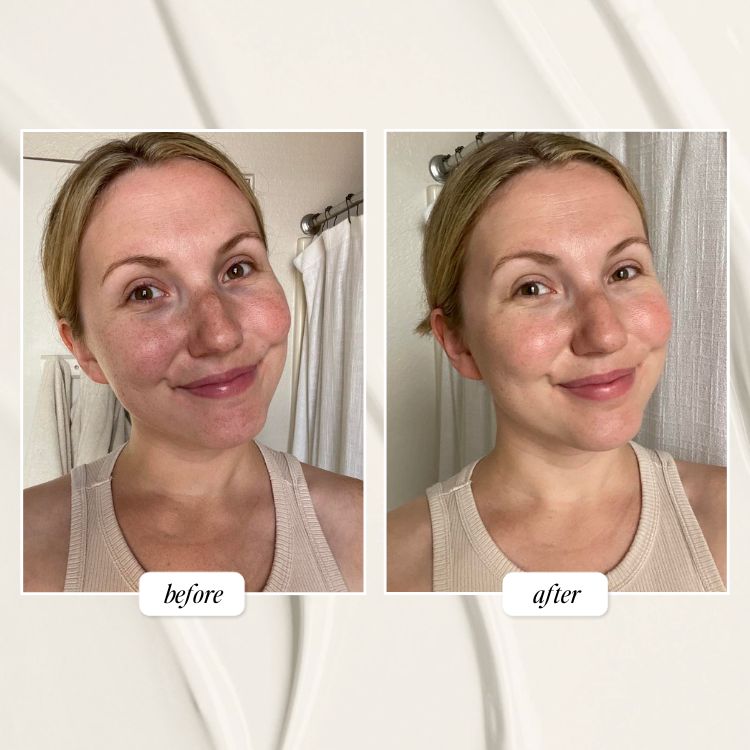 The recent releases of The Circle and Gwyneth Paltrow's Goop Lab, as well as the Nick and Vanessa Lachey-hosted Love Is Blind show that the streaming giant is turning its focus to unscripted series and putting up its own contenders to cable offerings, as well as unique original shows that are unlike anything that have been seen before.
These recent shows are just the tip of the iceberg when it comes to all of the great reality TV that the streaming service has to offer. From series following real-life individuals as they navigate everything from fashion to dating to de-cluttering, Netflix has managed to put its own twist on the idea of reality TV and bring audiences some of the most beloved and entertaining characters in the genre.
Grab the popcorn and prepare for an evening of Netflix and chill, because you don't want to miss the 10 best reality TV shows to watch on Netflix right now.
1. The Circle
Based off the British series of the same name, The Circle—which has been compared to both Big Brother and Catfish—shows contestants vying to be the "most liked" individual in the house and win a $100,000 cash prize. The catch? None of the players are able to meet face-to-face, and are only able to communicate via an app called The Circle.
2. Love Is Blind
The first episodes of Love Is Blind was released on Feb. 13, and the show is already drawing comparisons to The Circle and 90 Day Fiancé.
Like in The Circle, the contestants start out talking and interacting virtually while going on dates via "pods." Once they find a connection and propose, they meet in real life and head off on a romantic beach getaway to cement their connection. After that, viewers watch the couples try to navigate their differences and see how they fit into each others' lives as they get ready for their wedding.
3. Queer Eye
Back in 2018, Antoni Porowski, Jonathan Van Ness, Bobby Berk, Tan France, and Karamo Brown brought Queer Eye back to TV with a fresh 21st century spin—and it's safe to say that the Fab Five quickly won over viewers and their makeover subjects alike with their big personalities, humor, and empathy.
Focused on revamping all aspects of their subjects' lives, from confidence to grooming, the Emmy Award-winning show has already released four regular seasons as well as a fifth set in Japan.
4. Dating Around
While the premise of Dating Around—which was released last year—is pretty simple, it has the added distinction of being Netflix's very first original dating show. Viewers can follow along with all the hijinks, awkwardness, and chemistry as one single person goes on five blind dates and decides which one is worthy of a second.
5. Glow Up
If you've ever wondered what goes into being a professional makeup artist, you'll want to watch the competition show Glow Up. In the British series, viewers can follow along as makeup artists attempt everything from complex prosthetics to intricate detailing to win a contract with a lead makeup artist. Val Garland and Dominic Skinner judge the finished creations, some of which are pretty incredible and show just how much work can go into some of the looks you see on TV and in movies.
6. Selling Sunset
Selling Sunset follows the lives (and drama) of real estate brokers at Los Angeles' renowned The Oppenheim Group as they rub shoulders with elite buyers and attempt to navigate the social hierarchy of the company. It's been likened to everything from The Hills to The Real Housewives of Beverly Hills, and it's just an added bonus that the guilty pleasure stars Days of Our Lives actress Chrishell Hartley.
While there has been a lot of buzz about a second season, Netflix has yet to confirm that the cast of The Oppenheim Group will be making a return.
7. Tidying Up With Marie Kondo
While Tidying Up With Marie Kondo has drawn mixed reviews since its release, it's on this list because it brought the phrase "spark joy" and the verb "Marie Kondo-ing" into (very) regular conversation.
Whether or not you've read the book, this show about down-sizing and getting rid of the clutter in your life can be pretty satisfying to watch—and give you the belated New Year's push you need to do the same.
8. Next In Fashion
Fans of Project Runway will want to check out Next In Fashion, which is hosted by Alexa Chung and Queer Eye's Tan France.
In this show, which was released in January 2020, viewers can watch as professional designers from all over the world show off their designs and attempt new challenges each week in a bid to win the $250,000 cash prize and a chance to debut a collection with luxury retailer Net-a-Porter. Considering that all the contestants are seasoned designers, there are some pretty incredible creations—and entertaining personalities—on display.
9. The Goop Lab with Gwyneth Paltrow
If you've ever wondered what goes through Gwyneth Paltrow's head as she's picking out products for her Goop brand, look no further than the new Goop Lab, which was released on Jan. 24.
While the six-episode show has seen its share of both criticism and praise since its release, with some claiming that the star relies on "pseudo-science" to promote certain wellness trends and products, it's an interesting look into Gwyneth's controversial lifestyle company and the experimentation that goes into everything from psychedelics to female pleasure.
10. Sugar Rush
While Netflix might not have the extensive original cooking show repertoire as Food Network's Chopped or Iron Chef, its competitive baking series Sugar Rush is undeniably binge-worthy.
The show, which is a mix of Cupcake Wars meets The Great British Baking Show, features talented bakers who whip up sweet confections against the clock in a bid to win the grand prize of $10,000. In addition to two regular seasons, viewers can check out a holiday version on Netflix for extra baking inspiration.