Time and time again, my favorite lie to tell myself is that I'll "just watch one episode of my new favorite show, and then I'll go to bed." When you become consumed by a kickass new Netflix series, it's like dipping your paws into a bag of McDonald's french fries—you can't have just one. In fact, like most coveted Netflix shows, fries are best enjoyed by shoveling the entire batch into your mouth at once. Bon appétit.
Here at TEG, we always have an appetite for a new, binge-worthy show to feast our eyes on and, these days, Netflix is serving up some undeniably great features that are ready to solve all of your "What am I going to watch this weekend?" woes. Behold: 10 Netflix series that will keep you entertained, on your toes, and clicking "Continue Watching" episode after episode: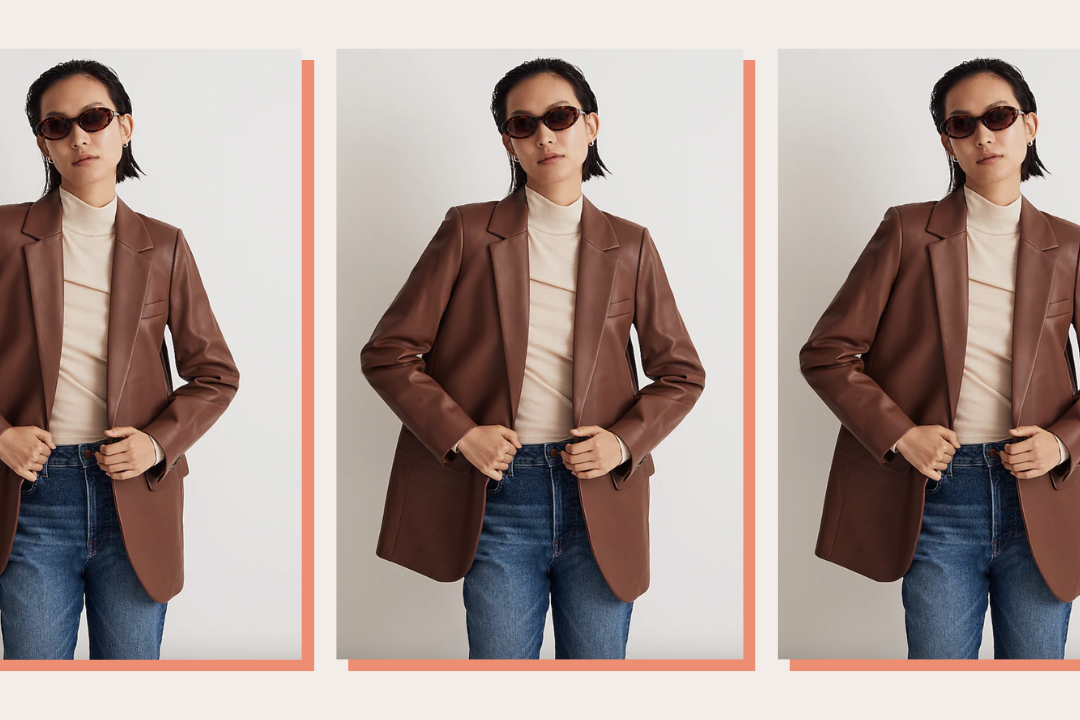 time for your fall wardrobe update!
Number of seasons: 1
Genre: Psychological Thriller
Behind Her Eyes is one of those limited series that will leave you with your jaw on the floor and questioning, what the actual f? Based on the book by the same name, this series tells the story of Lousie, a single mother who engages in an affair with her married, psychiatrist boss while befriending his seemingly perfect wife. I tried to predict the ending of this psychological thriller but, after watching, I can confidently say that I never saw that coming.
Number of seasons: 2
Genre: Drama
If you haven't watched Pose yet, this is your official sign to do so. This series spotlights icons, legends, and fierce house mothers of New York City's underground drag ball scene of the '80s. This award-winning installment features the largest cast of transgender actors of all time and is wrapping up with its third season on May 2.
Number of seasons: 2
Genre: Mystery-Drama
There's nothing that gets us going quite like a good British drama and Doctor Foster is no exception. This two-season series tells the story of Dr. Gemma Foster, a beloved community practitioner, a loving mother, and a devoted wife. When her husband starts acting strangely, she attempts to get to the bottom of it. During her investigation, she falls into a dark, dangerous path that puts her family and patients in harm's way. This one will keep you absolutely glued to your TV screen and wanting more.
Number of seasons: 2
Genre: Comedy
If you like dark comedy, then do I have a treat for you. Meet Imposters, another two-season series that'll make any weekend more interesting. The show centers around Maddie, a beautiful con artist who steals men's hearts, their money, and their dignity. She's got her scheme down to a science—that is, until she meets a potential love interest while three of her past victims team up to bring her down. It serves up a perfect blend of intense plot and comedic relief and is a must-watch that's pretty damn addicting.
Number of seasons: 3
Genre: Crime Drama
If you're looking for a crime drama series that'll haunt you and send a few chills down your spine, The Sinner should be next on your to-watch list. When an 11-year-old boy murders his parents with no clear motive, Detective Ambrose returns to his rural New York hometown to investigate. In his assessment, he realizes just how dark and mysterious his hometown actually is.
Number of seasons: 4
Genre: Historical Drama
Reign is the four-season historical romantic drama that your life is missing. This fact-meets-fiction series follows the rise of Mary, Queen of the Scots, who, at the beginning of the first season, is sent to wed Francis, the future King of France. On her journey to the aisle, she is met with complications in the form of politics, conflicting romances, and a philosopher's prediction that foresees their marriage will end in the death of King Francis.
Number of seasons: 3
Genre: Crime Comedy-Drama
Run, don't walk, because the third season of Good Girls is finally on Netflix. If you haven't watched this crime comedy-drama yet, let me catch you up to speed. Meet Beth, Annie, and Ruby: three mothers who love their children dearly and, for various reasons, are struggling financially. Tired of playing by the rules, the trio stages a grocery store robbery to acquire some financial freedom and independence. What starts as an isolated incident leads them to an over-their-heads scandal where the only way to keep themselves and their families safe is to keep going.
Number of seasons: 2
Genre: Comedy
Derry Girls is a coming-of-age sitcom that takes place in 1990s Northern Ireland during The Troubles, an intense time of sectarian conflict between Catholics and Protestants. In a world where armed police, British Army checkpoints, and violence were commonplace, we meet Erin and her friends: five Catholic teenage students who are trying to navigate growing pains amongst a backdrop of political turmoil. With raunchy, dark humor and quick 30-minute episodes, you'll definitely fly through this one.
Number of seasons: 1
Genre: Drama
Bombay Begums is one of Netflix's newest features and one that is knocking the socks off of anyone who watches it. The series tells the tale of five ambitious women in modern-day Mumbai. While the women deal with the complexities of motherhood, love, corporate rivalries, and deep desires, the plotline poses one simple question: How far will a woman go to survive in the City of Dreams? With gripping performances and a talented ensemble cast, this series is sure to keep you on your toes.
Number of seasons: 1
Genre: Science-Fiction
Netflix's most recent installment is The One and it's giving me some serious Black Mirror vibes. This futuristic, science-fiction series centers on the groundbreaking discovery that one strand of hair can lead you to your most genetically compatible soulmate. What sounds like a fairytale matchmaking service proves to be more of an explosive nightmare that opens a door to love, lies, and scandal.