Three words, 12 letters—say it, and I'm yours: new on Netflix. My affinity for falling head over heels for a brand new series or film started long before the birth of the streaming service as we know it. Instead, it is deep-rooted in my childhood-based Friday trips to Blockbuster. Choosing amongst what seemed like 3.2 billion titles, narrowing my decision down to one, and snagging a strawberry Ring Pop at checkout was the pregame. Snuggling up with my favorite tie blanket, popping the VHS tape into our dusty Panasonic VCR, and watching a new (probably very mediocre) flick was the main event.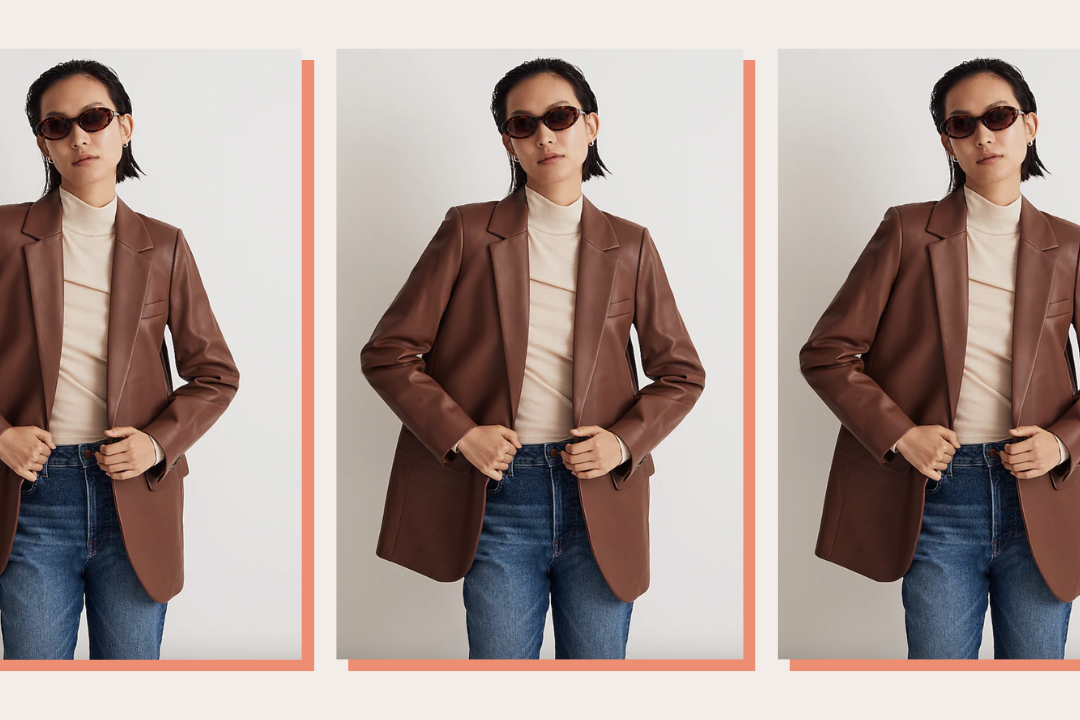 time for your fall wardrobe update!
Blockbuster may be dead, but my love for compellingly fresh shows, thrilling new movies, and a worry-free Friday night on my couch remains alive and well. Saying "hello" to another month means welcoming new-on-Netflix arrivals, and honey, you're going to want to grab your popcorn for these guys:
Shows
Number of seasons: 1
Release date: Sept. 29
If you're on the hunt for a new serial-killer-focused psychological thriller, you're in luck because The Chestnut Man is the chilling new series making its way to Netflix. In this crime-drama installment, a young woman is brutally murdered, and at the scene of the crime, detectives find a figurine made of chestnuts. With this creepy clue, two detectives hunt a killer linked to a politician's missing child. If you're looking for a series based on true events that'll keep you up at night, add this to your watch list.
Number of seasons: 1
Release date: Oct. 1
Maid is one of Netflix's newest limited series and the heartfelt, emotional anecdote we've been waiting for. After fleeing an abusive relationship, a woman starts fresh and secures a job cleaning houses as she fights to provide for her child and build a better future for her family. Get ready—this limited series was brought to you by the creator of Shameless and Promising Young Woman, so we know that it will most definitely make us feel things.
Number of seasons: 9
Release date: Oct. 1
Since The Office left Netflix, there has been a void in our hearts and our screens for a long-running comedy that makes us laugh, smile, cringe, and occasionally shed a single tear. If you're in the market for a series with plenty of footage and plotlines that range from mundane to ridiculous, look no further because Seinfeld is finally making its way to Netflix. This nine-season comedy is the epitome of a successful sitcom and will leave you giggling for hours on end.
Number of seasons: 4
Release date: Oct. 4
On My Block fans, rejoice and grab your nearest box of Kleenex—your favorite comedy-drama is returning with a bang for a fourth and final season. We've grown with them, we love them, and, after a long hiatus away, we're ready for all of the shenanigans, romance, character development, drama, and mystery that lies ahead. We hold this coming-of-age, raw, and real teen drama near and dear to our hearts, so we know this ending will be sending us into orbit. It's not "goodbye," it's "binge ya later and then again and again."
Number of seasons: 1
Release date: Oct. 8
We have been waiting for a new lighthearted series to help us escape our reality, and we predict that Pretty Smart, one of Netflix's newest features, will be it. In this dramedy series, a depressed, self-proclaimed brainiac is forced to move in with her less-than-intelligent, attractive sibling and her seemingly shallow friends who, despite first impressions, may be her key to finding happiness. This trailer is giving us major old-time Disney Channel vibes (hello Emily Osment and Gregg Sulkin), and whether they're onto something or not, we're here for it.
Number of seasons: 3
Release date: Oct. 15
We've had our calendars marked for the third season of You for as long as we can remember, and after much anticipation, our favorite twisty, psychological thriller is back and better than ever. The end of season two left us with so many questions, and based on the newly released trailer, we're adding about 32 more to our list. When the new season is released, you simply won't be able to reach us until we binge-watch the entire season.
Number of seasons: 1
Release date: Oct. 21
Our love for empowerment through sexual wellness knows no bounds, so our intrigue for Sex, Love & goop is at an all-time high. In this brand new reality TV series starring none other than Gwyneth Paltrow, courageous couples journey toward more pleasurable sex and deeper intimacy with the help of a team of experts. It's the demystifying, exploratory, NSFW show that we've been missing in our lives, and we'll 100 percent be taking notes.
Number of seasons: 2
Release date: Oct. 22
If magic, mystery, and a whole lot of adventure sound like your idea of a good time, Locke & Key has your name written all over it. After the death of their father, three siblings move into a house with reality-bending keys that unlock powers and secrets. With an out-of-this-world storyline and plenty of suspense, you'll have plenty of content to keep you on your toes.
Number of seasons: 4
Release Date: Oct. 22
You know it, you love it, and it's back for a fourth season. If you haven't jumped on the Dynasty train yet, we have one question for you: Why? In this modern-day reboot of the 1980s primetime soap, we meet two families—the Carringtons and the Colbys—as they feud over control of their fortunes and their children. It's steamy, suspenseful, drama-heavy, and an absolute roller coaster of emotions. Binge-watching it is always a good idea.
Films
Release date: Sept. 28
Our love for Britney Spears is beyond measure, so we can't wait to watch Britney vs. Spears, the newest Britney documentary brought to us by journalist Jenny Eliscu and filmmaker Erin Lee Carr. The two investigate Britney's fight for freedom by way of exclusive interviews and confidential evidence and delve into the conservatorship abuse that the star has endured over the years. If you see me watching this trailer over and over and bawling my eyes out, respectfully, no you didn't.
Release date: Oct. 1
If you're looking to ring in scary movie season a bit early, start with Till Death. In this suspenseful horror-thriller-action film, a woman wakes up shackled to her dead spouse and smack-dab in the middle of a revenge plot where she must battle for her own survival. In true too-paranoid-to-watch-horror-movies fashion, I only planned to watch a few seconds of this trailer, but I simply couldn't pull myself away.
Release date: Oct. 1
It's not too often that the trailer of a movie sends chills up our spines, but The Guilty has achieved just that. This suspenseful drama-thriller takes place over the course of a single morning in a 911 dispatch call center. When one call stops a call operator in his tracks, he goes above and beyond to save the caller—only to realize that nothing is as it seems and that facing the truth is the only way out. If our predictions are correct, you'll only need the edge of your seat for this one.
Release date: Oct. 6
If you're in the market for a new horror film to fangirl over, There's Someone Inside Your House from the producers of The Conjuring and Stranger Things is bound to be it. In this edge-of-your-seat thriller based on the New York Times bestselling book by Stephanie Perkins, a high school senior and the rest of her graduating class are targeted by a killer who hunts to expose their darkest secrets. 'Tis the season for jump scare films and spooky plotlines, so we'll be streaming this one all month long.
Release date: Oct. 20
Thriller movies are one of our favorite parts of this season, and by the looks of it, Night Teeth will be no exception. When a young driver picks up two mysterious women for a night of party hopping, he soon learns of their true nature and must fight to stay alive. If you're looking for a modern-day supernatural film that'll keep you on your toes, look no further. Night Teeth is one you'll most definitely want to sink your teeth into.
Release date: Oct. 29
Army of the Dead fans, unite! In this suspenseful AOTD prequel, a mysterious woman recruits Dieter, a small-town bank teller (and an obvious fan favorite from the OG film), to help her team of bandits unlock three legendary safes across Europe. With twists, turns, adventure, and a star-studded cast, Army of Thieves makes a good case to be at the top of your watch list.