Hello, everyone, I have huge news! I'm so excited to announce that I have finally left my well-earned and respected position as the CEO of the single ladies club (SLC). Who is the lucky lad? I'm glad you asked. Despite all odds, I've found love, found comfort, consistency, adventure, thrills, and belly laughs.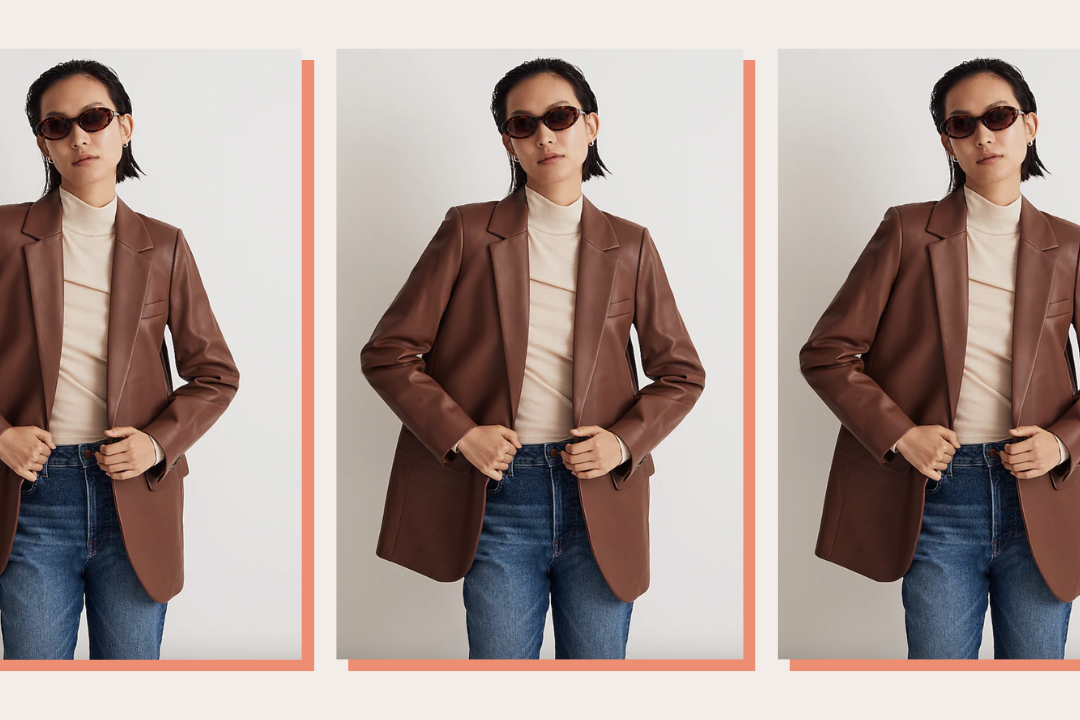 time for your fall wardrobe update!
It's Netflix. I'm in a relationship with Netflix. Cheers to the streaming service that has kept me afloat and has been my rock all through 2020. Just when I think that our partnership can't get any better, Netflix releases new hits to keep me engaged, entertained, awe-struck, and wanting more. Check out these new titles on Netflix that are available now and coming soon. I have a feeling you'll fall head-over-heels in love:
Available Now
Name a better duo than Ryan Murphy and Sarah Paulson… I'll wait. Ratched is a psychological thriller and spinoff inspired by the book turned movie One Flew Over the Cuckoo's Nest. The series follows the beginning tales of the well-known, all-feared antagonist Nurse Ratched. Note: While many have given the series rave reviews, critics and some viewers would argue that the series should offer trigger warnings for depictions of sex abuse, conversion therapy, and torture.
This Netflix original drama will make you feel things. The series follows Commander Emma Green (played by the lovely Hilary Swank) who leaves her family behind to fulfill her dream of leading the first three-year mission to Mars. It's produced by Jason Katims, the same guy who produced Friday Night Lights, so if the plot doesn't entice you, the association to FNL should.
If you're looking for a raunchy comedy, The Duchess was made for you. The one-season series is a semi-autobiographical comedy starring comedian Katherine Ryan. When she decides that she wants to try to conceive a sibling for her school-aged daughter, Katherine turns to her worst enemy, ex, and daughter's father for help. What could go wrong? This is the messy comedy I deserve for sure.
The trailer for this docuseries makes me want to get up off of the couch and finally hit that run that I said I was going to do last week. The Playbook turns the spotlight on the coaches of great athletes and gives them the space to share their motivational methods with the world. If you're looking for some inspiration, you'll want to watch this bad boy.
Run, do not walk! The second season of the Netflix interrogation drama Criminal: United Kingdom is finally here. Like the first season, each episode in the new installment introduces a new cast member as a central suspect to the investigation. Also, can we talk about how flawless Kit Harington's two-minute monologue is in this trailer? John Snow can do no wrong in my eyes.
Adventure is out there and you can find it in the Netflix mystery film Enola Holmes. The two-hour movie follows the quirky, brave, and nontraditional sister of the already-famous Sherlock Holmes in her conquest to find her mother. When the hell did Millie Bobby Brown get so old and how is she so talented? And why is Henry Cavill so unbelievably good-looking? I have so many questions.
This trailer is absolutely chilling. The Devil All The Time follows the themes of good vs. evil, religion, and power in rural small-town America. It boasts an incredibly star-studded cast that has me shook to my core. Robert Pattinson and Tom Holland? Say no more. If you're into psychological thrillers, this film was made for you.
I'm Thinking Of Ending Things is a puzzling drama and a true work of art based on the 2017 novel by the same name. It's a mind-bending, dreamlike film that will get you thinking and keep you on the edge of your seat.
Coming Soon
Release date: October 2
I have such high hopes for Emily in Paris. I feel like Netflix tapped into my brain while I was sleeping, extracted my most precious dreams, and subsequently birthed Emily in Paris. The series was created by Darren Star (creator of Sex and The City) so I have a feeling that we'll be watching an iconic hit evolve.
Release date: September 25
Set your ovens to 350 degrees and let's ride. Ladies and gentlemen, The Great British Baking Show is back and ready to roll. If you've never watched TGBBS, you're in for a treat. Pun intended. It's the perfect escape from reality and despite watching amateur bakers race the clock, is uplifting and strangely soothing.
Release date: September 25
Sneakerheads is an upcoming comedy series that looks like the light comedy I've been missing. If the show is as good as this trailer, I know I'll be hooked. This series follows Devin, sneaker junkie turned stay-at-home dad, who gets lured back into the game, immediately loses $5,000, and adventures with a group of fellow sneakerheads to get it back.
Release Date: September 30
I got all of the Ryan Murphy vibes as soon as I watched this trailer. The Boys In The Band is an upcoming LGBTQ+ film based on the 1968 play by the same name. The film follows a group of gay friends who reunite to celebrate one of their birthdays. The evening takes a tumultuous turn when a college roommate shows up uninvited. So much tea, so little time.
Release date: October 1
This trailer looks so unbelievably creepy. I'm not a person who loves thrillers but I might have to make an exception for this one because spooky season, duh. I'll definitely regret it when the nightmares hit but that's a problem for future Ashley.
Release date: October 7
Now, this is a spooky season movie I can get behind! In this Netflix Film starring Adam Sandler, the main character, Hubie, is a bighearted, eager guy who has made quite the negative name for himself in his endeavors to ensure that community members celebrate Halloween safely. But when Halloween hits and gets extra spooky, the town needs a hero and Hubie is up to the challenge. I'm a huge Adam Sandler fan (Billy Madison gets me every time), so I'm marking my calendar for this one!