I do believe there's an unsung hero among us when it comes to kitchen design, and I like to call it the one-wall kitchen. It is, in fact, exactly what it sounds like. You'll often see these types of kitchens pop up in studio apartments, or even in more expansive abodes when the landlord or owner isn't interested in spending a large sum of money on actual cabinetry.

While the layout may seem less than ideal, it's actually one of my favorites to work with since the (nearly) blank slate leaves tons of opportunity to make the space your own. After all, there aren't nearly as many dated finishes to work around when there are less cabinets and countertops to start with! Plus, I love any excuse to bring in more furniture pieces and accessories while still getting to classify them as practical and functional. Ahead, I'm sharing 5 ways to style the one-wall kitchen that will have you feeling right at home in your cook space.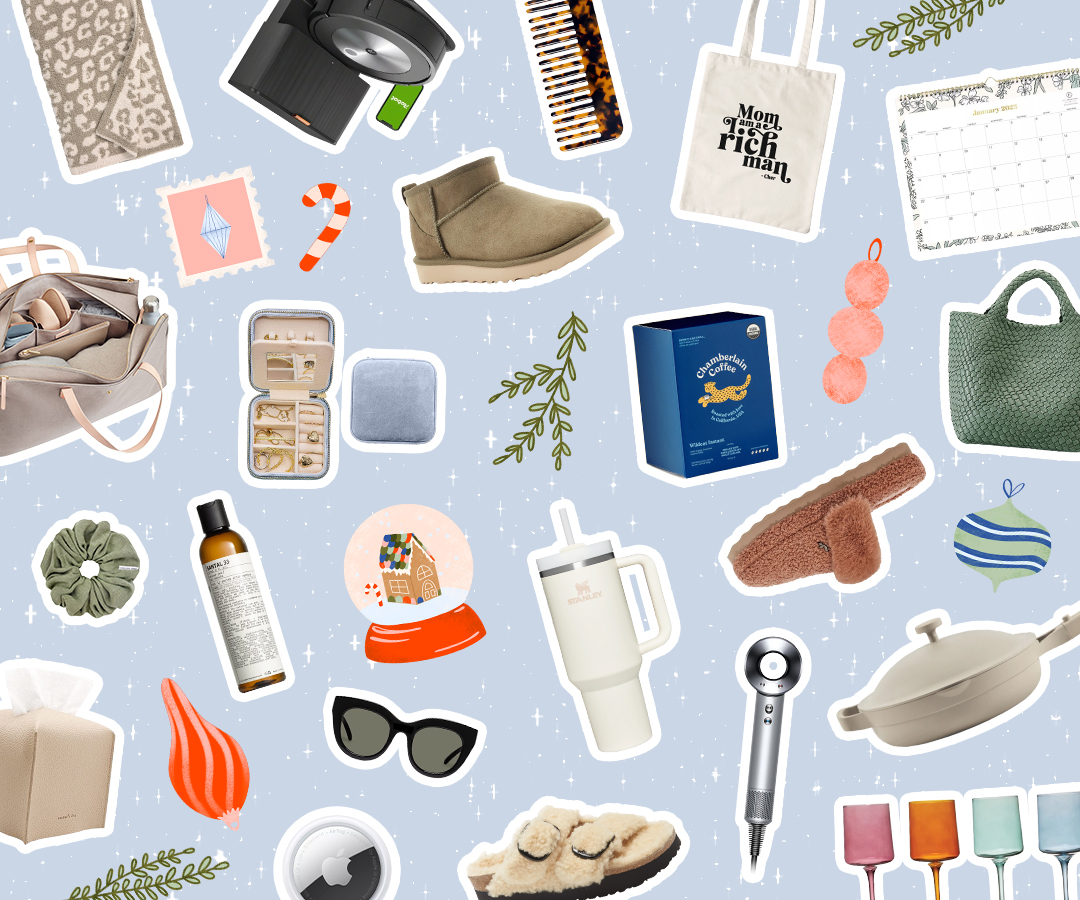 With hundreds of thoughtful gifts, you're sure to find something for everyone on your list!
1. Define the space with a rug.
One of the key issues you may run into with a one-wall kitchen (particularly in an open floor plan) is the lack of definition between the kitchen and your living space. A quick remedy for this is to create focus with the addition of a small area rug or runner. Bonus tip: It doubles as a floor covering for unsightly rental floors.
2. Add function with a kitchen island.
Rather than using your precious cabinet space for daily dishware and serving pieces, opt for a simple, open-shelved kitchen island that doubles as storage and counter space. Your collection of plastic cups from college and stacks of canned goods can live happily in the concealed cabinets, allowing the overall look to feel clean and simple.
3. Optimize horizontal wall space.
If you don't have the budget or space for additional storage pieces, a simple rod and hook solution offers ample space to display pots, pans, and frequently used kitchen gadgets, like a cheese grater or pasta strainer. A single wall shelf that spans the length of the entire kitchen adds additional storage while offering the illusion of a larger space.
4. Create your dream kitchen with moveable furniture.
If you happen to fall into the camp that has a relatively good-sized cook space but simply lacks function or storage solutions, consider this the opportunity to create your dream kitchen. By adding in a vintage hutch or charming table and chairs, you'll allow your carefully chosen pieces to take center stage while a less-than-desirable builder-grade kitchen fades into the background.
5. Play with scale.
While it may go against your instincts to choose an oversized light fixture in a compact space, this is actually one of the most foolproof ways to make any room feel bigger! Exhibit A: Carly of My City Apartment added a touch of opulence to her petite NYC apartment kitchen, thanks to an oversized shade over her DIY kitchen island.