In this day and age, there is never an excuse to be bored, but it may not feel that way—especially when it seems like you've already watched every movie and show ever uploaded to Netflix. Sometimes to break out of your boredom, you need to mix things up a little bit and give your mind some food for thought. Enter: online classes. Digital education has always been a great option for those looking to expand their skill set or supplement their resume, but lately, the amount of amazing online course options have expanded even more. You can probably guess why.
Online classes are flexible, often allow you to work at your own pace, and are almost always more affordable than going back to school. Because there are basically an endless amount of options out there for you to choose from, we rounded up a list of online classes you can enroll in if you're bored—some of which are completely free to take, and all are hosted by really cool, talented, and insanely smart women!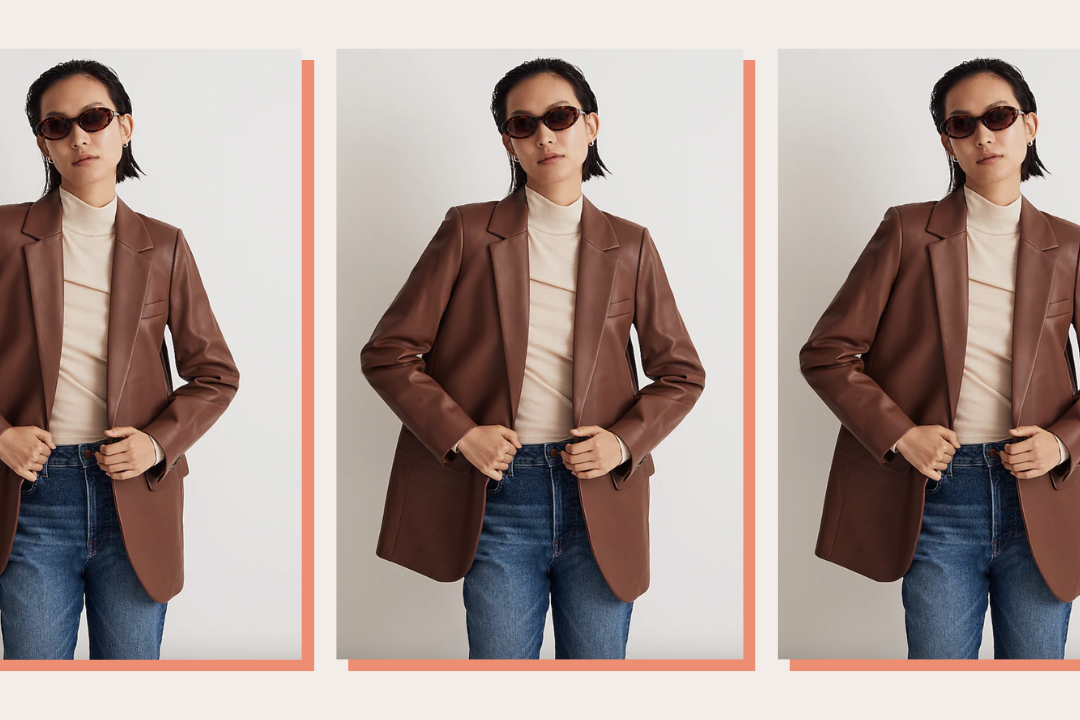 time for your fall wardrobe update!
This free 30-day course from public academic, writer, and lecturer Rachel Cargle serves as an eye-opener and a call to action for anyone seeking to be allies to Black women. Each day you will have access to prompts that will urge you to think critically and act tangibly in solidarity.
Chances are, you've seen the ads that popped up everywhere when social distancing began for MasterClass (you'll see a few of their courses on this list!). A $15 monthly subscription to this service gives you access to online classes from more than 85 of the world's greatest minds, including the remarkable Dr. Jane Goodall. Her first ever online class will teach you how you can work to conserve the environment, plus she'll give insight into her decades of work studying chimpanzees.
It's safe to say that most of us could use a little extra confidence! In this online course, author, broadcaster, and podcast host Emma Gannon will walk you through why we self sabotage and will lead you through five exercises that will help you build your creative confidence. You got this!
Considering Shonda Rhimes produces some of the most popular TV shows of our generation (we're looking at you Grey's Anatomy and Scandal), we can think of no one better to instruct us in the art of television writing. Even if you don't have dreams of writing for TV professionally, learning about the process and trying something creative will be fun and educational.
If you're in need of a little comfort food, you'll love Tuscan cookbook author Giulia Scarpaleggia's introduction to simple, traditional, hearty Italian and Tuscan recipes. You'll learn how to make pasta from scratch (yes please!) and how to use basic ingredients in the pantry to make wholesome, delicious recipes.
It's time to step away from the iPhone and finally learn how to use that DSLR that's been collecting dust in your closet. Learning how to use a DSLR camera to its full potential can be intimidating, but photographer Kelly Lawson will take you through all the basics in a way that makes the learning process way easier.
Throughout this course, Bola Sokunbi, Certified Financial Education Instructor (CFEI), money expert, and the founder of Clever Girl Finance wants to help you transform your money mindset by teaching you how to become confident regarding organizing your finances, goal setting, and budgeting.
We've been fans of Emily Henderson's amazing design skills for years, and can see why over 27,000 students have enrolled in her digital interior design course. This course has 57 projects you can complete, which means you'll be on your way to expert status in no time too.
This course offers a deep dive into women's health and human rights issues from infancy through old age. You'll learn about positive interventions relating to those issues, as well as have the ability to chat with other classmates through interactive discussions. Through Coursera's financial aid program, you also can apply to take this course for free.
Most of us have been cooking at home for months on end now and probably need to mix things up a bit. That's why we're extremely tempted to sign up for chef Gabriela Cámara's online cooking class that focuses on modern Mexican cuisine!
If you've ever come up with the perfect app idea—which we know you have—now is your chance to learn from a literal expert, Dr. Angela Yu, how to build any app you want. She began programming at the age of 12 and she's whipped up over 70 apps and video games in her day. Your app will be at the top of the charts any day now!
If you've ever been curious how bloggers and media brands make money off affiliate links, this course will break down everything you've been dying to know. The course comes from the designer and creative mind Salma Sheriff and will teach you the basics on how to make money off affiliate marketing. Basically, this course will end up paying for itself.
In all relationships (family, friends, partners, and coworkers) communication is key. Good Morning America co-anchor Robin Roberts knows a thing or two about communication and is sharing her best tips for fostering unforgettable moments through human connection in this online course.
Founder and creative director of the popular lifestyle brand Wit & Delight, Kate Arends is an expert on leveraging a social following into a creative business. If you're looking to build an online community, develop content channels, or identify worthwhile opportunities, this course is for you.
YouTube beauty gurus are great, but if you're looking to learn from one of the original makeup masters, you'll love Bobbi Brown's new online course. She'll walk you through step-by-step makeup tutorials on models with a variety of skin tones and will answer some major makeup questions that you probably want answers to.
If you want to master the culinary basics, chef Alice Waters is the perfect teacher. Known for starting the farm-to-table movement, Waters is the perfect person to instruct in the art of home cooking. Deep dive into essential kitchen tools, properly stocking a pantry, and cooking delicious, healthy food.
Best-selling Author Roxane Gay's online creative writing course aims to help students find their story, craft their truth, and learn how to write to make a difference. No matter what type of writing you want to undertake, this course will teach you to develop your craft.
Any Gilmore Girls fan will likely jump at the chance to take a Yale course for free! Over two million people have taken this course from professor Laurie Santos, which presents a series of challenges designed to increase happiness and build more productive habits. It's not too late to join them!
WordPress is an exceptionally popular blogging platform, which means WordPress developers who can customize the design and functionality of these websites are in hot demand. Whether you want to make WordPress development a professional goal or simply want to learn more about how to customize your own website, this course can help lead the way.
Considering Diane Von Furstenberg built one of the most iconic fashion brands of all time, we're looking forward to learning a thing or two about branding from her. Whether you work in fashion or not, her tips can't be missed.
Of course, this list wouldn't be complete without highlighting a few of our own online courses! This course gives you all the resources you need to land your dream job. Alongside guided worksheets, insight from career experts, and a comprehensive resource list, you'll gain access to super helpful resume, cover letter, and email templates.
It seems fair to say that we could all use a little extra self-care right about now! This online course is formatted as a fun six week challenge that comes with over 100 pages of guidance, tips, and worksheets.