Your performance review is your time to shine. It's a dedicated time for you and your manager to discuss your accomplishments, goals, and career path. It's also a time to receive feedback, both positive and constructive. While it's great to hear how awesome we are, a performance review isn't all rainbows and butterflies.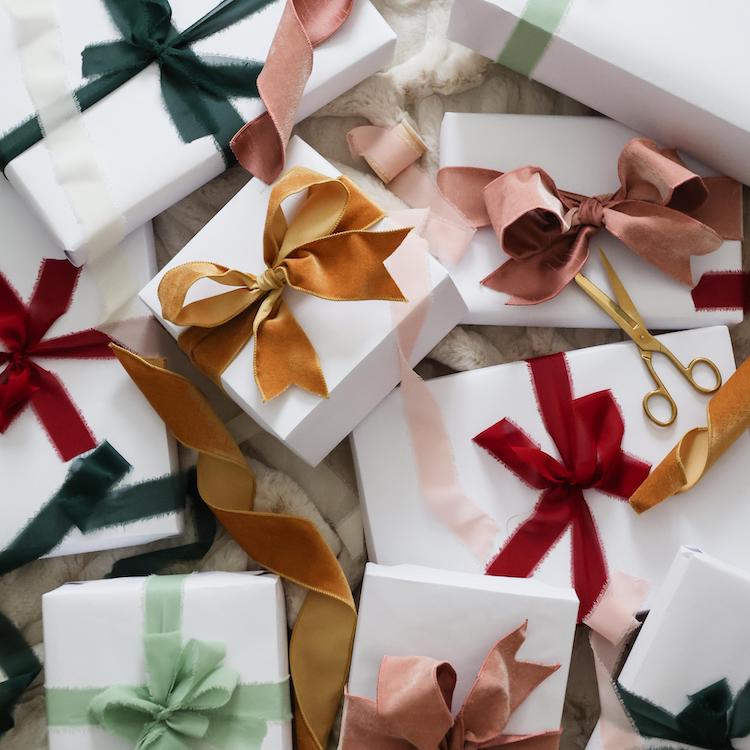 the perfect gifts for everyone—and we mean everyone—on your list
The good news? There's still time to make sure your review (including any feedback) goes swimmingly. A productive and positive performance review experience requires thoughtful preparation. As the saying goes, if you fail to plan, you're planning to fail. So, to prepare for your next performance review, here are five easy things to do right now.
1. Make a List of Your Accomplishments
Like I said, this is your time to shine. To do that, you need the receipts to prove how valuable you are to your team and your company. Before you sit down with your manager, make a list of all the great things you have accomplished since your last performance review. What wins can you identify? Have you landed a big client? Write it down. Did you lead and finish a big project? Take note. Maybe you brought in a record-breaking amount of revenue for the company. Add it to the list.
Keep in mind your accomplishments don't always have to be big, fancy items. They could be smaller goals you achieved or softer skills you worked on throughout the year. Maybe you coached and trained a new hire or the interns on your team. Or you attended a professional development opportunity that led to you sharpening your skills.
Your accomplishments list will guide your discussion with your manager on how you met or exceeded your goals for the year and to show your value as an employee. Even if you don't walk through your list bullet by bullet, this time to self-reflect can help give you the confidence to walk into your performance review with your head held high.
2. Think About Where You Want Your Career to Go
A performance review should be twofold; it should evaluate what you've done and where you want to go. Your manager likely has a plan for your future at the company. But it's good to be prepared to share your vision for your career as well. Are you looking to get promoted in the future? Do you want to stay in your current role and develop your skills? Take a moment to think about what you want out of your career and how your manager can support you. Getting clear on this vision before your performance review makes the conversation more meaningful and helps you set goals for the year ahead.
3. Compile Your Questions
You may be fortunate to have regular one-on-one time with your manager or have a great relationship where you can communicate freely. If that's not the case, this is your opportunity to ask your manager questions uninterrupted. The workweek can often get away from us, so we may be unable to squeeze career and professional development questions into the conversation while trying to accomplish our everyday tasks.
Take five minutes to compile all your burning questions and keep them career-focused. This isn't the time to ask about the status of a project. Is your mind drawing a blank? Here are a few questions to mule over.
Where do you see my role progressing in the coming years?
Are there any upcoming professional development opportunities I should plan to attend?
I found an external learning opportunity that would benefit me in this role. Would the company be willing to cover the cost?
What new skills do you think would be beneficial for me to develop in this role?
How can I better support you and the team?
I have some ideas I'd like to present to the team. Can we set up some time outside of this meeting to discuss my ideas?
How do you see the team dynamic changing in the coming years?
Is there anything I'm not already doing that would help me succeed in this role?
What do I need to do to get promoted or receive a raise?
I'd like to get better at networking internally. How would you suggest I do that?
4. Prepare For Feedback
Two-way communication is integral for a successful performance review. While you're preparing your list of accomplishments and questions, your manager is preparing their feedback to share with you. Often, this feedback will be both positive and constructive.
Constructive feedback isn't meant to be mean or embarrass you. A good manager provides constructive feedback to help you grow in your career and provide ways to get better at your job. When it's your manager's turn to share feedback in your conversation, keep an open mind and try your best not to get defensive. A manager's observation can help point out blind spots and areas of opportunity. While it may feel uncomfortable or difficult to hear, you'll be better off for it in the long run.
5. Determine Your Ask
While you have your manager's attention, a performance review conversation is a great time to make an ask. You may not always have one, but if you do, this is the time to do it. Think about what your manager can do for you and how they can support you. Maybe you feel you deserve a raise or a new title, or perhaps you'd like the opportunity to change roles. Your ask could even be that you'd like to work on a specific project or propose a new idea.
Be prepared to come to the table with all the facts to support your request (i.e., the awesome work you've done that you deserve to be compensated for or the new responsibilities you took on that you feel justify a new title). Determine what you need or want ahead of time so you can approach your conversation with a clear ask.
With a bit of preparation, your performance review can be the most beneficial conversation you have all year. You can talk about how you're excelling in your career and learn what your future at the company looks like, all while forging open lines of communication with your manager. A few minutes of planning now can lead to your best year yet.