You've picked the song for your first dance at your wedding and even figured out how to combine his penchant for simplicity with your need for lush bouquets. One more way to add a personalized touch to the wedding of your dreams that your guests will definitely remember? A signature cocktail. Today we welcome wedding cocktail extraordinaire Rob Hohne, founder of Heirloom Cocktail Co., to share easy tips and two craft cocktail recipes to consider for your big day.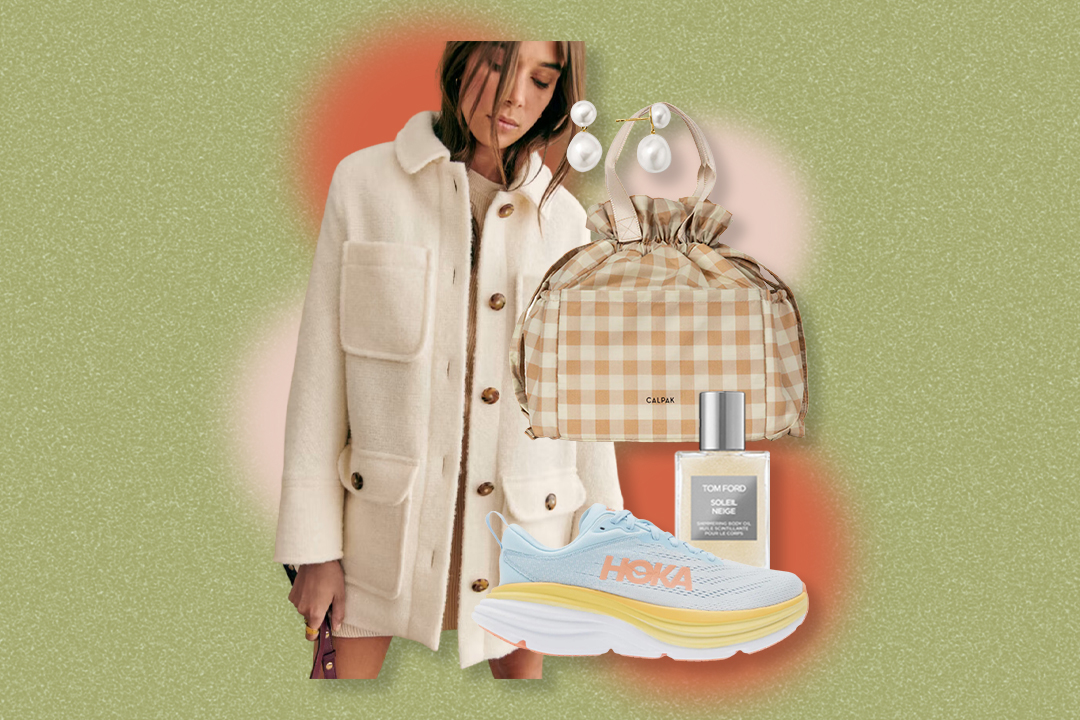 Couples who strive to create a unique experience for their wedding guests often prepare a signature drink. It can be a challenge to create a signature cocktail that is unique, delicious, and easy to prepare and serve. Many struggle with initial concepts and ingredient selection. For example, a decision to include rosemary and cucumber in a cocktail may be a great idea, but it's only a small piece of the puzzle.
Wedding cocktails should be classic, but also playful. Spirited, yet not too boozy. They should represent the couple's personalities! A great place to start when brainstorming drink ideas is to begin with a classic cocktail recipe – a Manhattan, Sazerac, French 75, Gimlet, etc. – and to think of ways to put your own spin on it.
She Dreams In French
This version of the classic French 75 includes Suze liqueur, a French aperitif liqueur flavored with gentian root that was famously enjoyed by Picasso. It adds bitterness and herbaceousness to the cocktail that plays well with the sweetness of the strawberry and champagne. The fresh citrus will add a balance and freshness, making it a fun yet complex interpretation of a classic French 75. Perfect for a couple who loves to travel and wants an intimate French-inspired wedding!
Ingredients
1 Strawberry
1/4 oz. Simple syrup (one part sugar to one part water)
1/2 oz. Fresh lemon juice
1/2 oz. Suze liqueur
1 oz. Gin
Champagne or sparkling wine
Directions
1. Muddle the strawberry in a cocktail shaker with the simple syrup.
2. Add lemon, Suze liqueur, and gin. Cover and shake vigorously.
3. Double strain with a fine mesh strainer into a coupe or cocktail glass.
4. Top with champagne and garnish with a lemon peel or strawberry.
He's Old Fashioned
This version of the Old Fashioned builds on the classic structure of the cocktail — generally whiskey with a bit of sugar, bitters, and a garnish. The raw sugar simple syrup adds a richness and silky touch, and the bitters brings out more of the pepper and spice in the bourbon. Find a bourbon with high wheat content to create a more subtle sweetness. Throw in a touch of high proof Jamaican rum to add earthy bitter notes. A large block ice cube is key in maintaining the style of an Old Fashioned. This is a great cocktail for couples who veer on the non-traditional side, like yesterday's City Hall-inspired wedding. Strong, crisp, classic, and clean!
Ingredients
1 and 1/2 oz. Bourbon Whiskey
1/2 oz. Smith and Cross Jamaican Rum
1/4 oz. Sugar in the raw syrup (two parts raw sugar + one part water)
Dash of Angostura bitters
Dash of Jamaican bitters
Rosemary sprigs for garnish
Directions
1. Combine all ingredients in an old fashioned glass.
2. Stir with a large block of ice.
3. Garnish with a lemon peel and a sprig of rosemary.
Tips for selecting signature cocktails:
Keep signature cocktails classic, but also playful. Spirited, yet not too boozy.
1. Brainstorm your favorite cocktails as a couple.
2. Arrange a tasting with a bartender to try out different variations.
3. Start with a classic and add twists that represent your personalities.
4. Serve two cocktails – one inspired by the bride and the other inspired by the groom.
5. Give your cocktails a clever name.
Styling and props by Mrs.Vintage, an event design and vintage rental company based in New Orleans for modern celebrations with vintage flair.