Is it spring yet? Or has winter just started? I'm perplexed, and so, it seems, is the general public. Just the other day, I was walking around Soho and I saw someone wearing a puffer jacket next to someone wearing a pink crop top. We're at that time of year where we're dreaming of spring, but just aren't quite there yet—but that doesn't mean we should stop having fun with clothes and just wait for warmer days. I've scoured the internet's plus-size fashion to find pieces that I can not only wear right now, but that I'll make use of come spring, too. Win, win.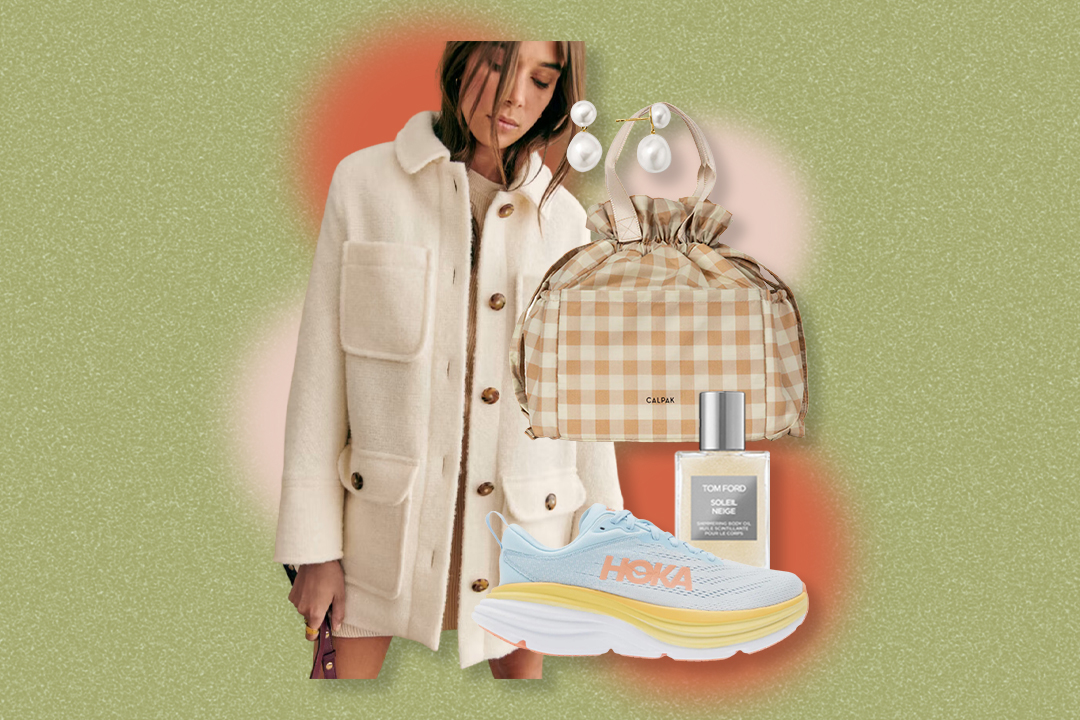 This year more than ever, I'm looking forward to making my style my own and also having fun with what I wear. In addition, I've got my eye on some statement pieces I know I can mix and match with pieces I already own to get the most bang for my buck. And if you aren't able to look forward to spring yet—we get it, Punxsutawney Phil did doom us with six more weeks of winter—let me scare you a little: TikTokers aren't gatekeeping, which means that good pieces are going viral and also selling out fast. (Speaking from experience, I've been trying to get the Clinique Black Honey Gloss since October!) .
Lucky for you, I also don't gatekeep. I'm a size 14, and these are the 15 pieces that are at the top of my wishlist—to be worn now, plus all spring long.
All the Plus-Size Fashion Pieces On My Wishlist