I'm going to start this article with a little bit of a rant. (What's new!?) Society wants plus-size women to lose weight so bad. I get told constantly (by loved ones and strangers alike) that my body is too large, too unhealthy, and basically just too much for them. I'm used to it. However, I don't quite understand something. People want us to lose weight so bad, yet they give us about two options for activewear. How the heck am I supposed to lose weight if I have nothing to work out in? Just a thought. *sips tea*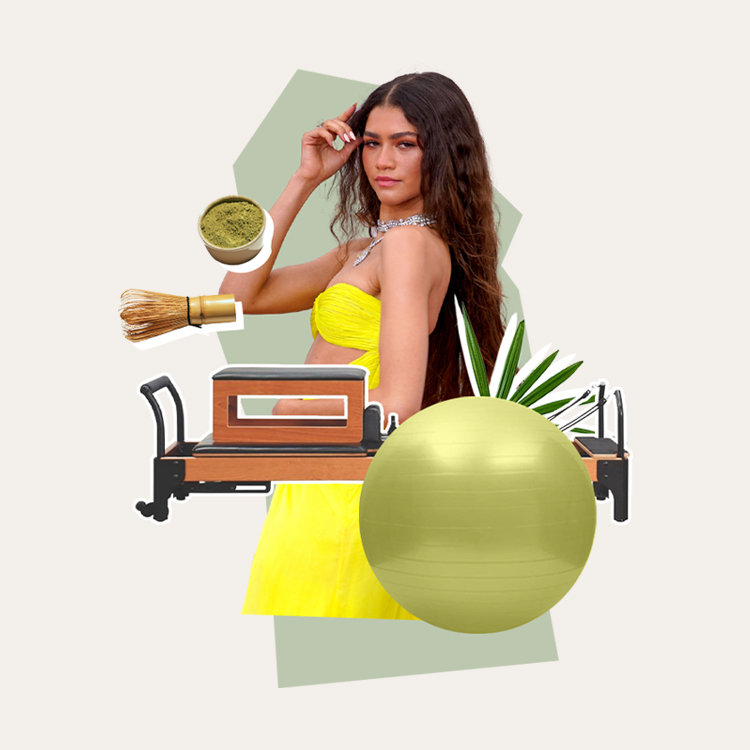 she's (kinda) just like us!
Rant aside, finding plus-size activewear is tough. Everything is either too tight or too camel-toe-y or too loose or too ugly (sorry, not sorry). And honestly, having good workout clothes makes working out actually bearable for me. I hate going to the gym (too many men honestly, patiently waiting for an all-female gym in my area that isn't the same price as my rent every month), and I struggle with motivation when it comes to working out at home. However, going to the gym in clothes that I feel comfortable, confident, and actually held in makes working out feel like a fun activity instead of a chore.
I finally joined a new gym last month, so I'm on the hunt for activewear that makes me wake up at 6am to do squats and run on the elliptical. I tried on so many pairs, but these are the ones that actually made the cut. These made me do a little chef's kiss, that's how good they are. TBH, some of these even make me want to book that yoga class I've been talking about for months! Cute clothes, working out — it's like I'm a new woman!
Nike
TEM's Social Editor Keely wore these on a casual day in the office once, and I went to Nordstrom the next day to try them on. On her, they looked like the perfect black leggings. They looked so cute with an oversized sweatshirt, but they also looked durable and comfortable for all different workouts. I also wanted to try these after Macie Crumb from Studio Three Chicago said they were her favorite leggings to teach classes in.
These didn't disappoint. Nike leggings are a little weird sizing wise, so I had no idea what size to try on. I took both a 1X and 2X in the fitting room. The 1X ended up being the perfect fit. I think these would be great for a yoga class (especially hot yoga) because the material is definitely sweat-wicking without being too compressive. They weren't too long, and the ankles actually fit (anyone else have this problem?). I also would totally wear these on a normal day, so these work double-duty. On me, I didn't feel like they were worth the price after I'd found leggings that did the same thing at a lower price point, but if these are in your price range, I would definitely go for them.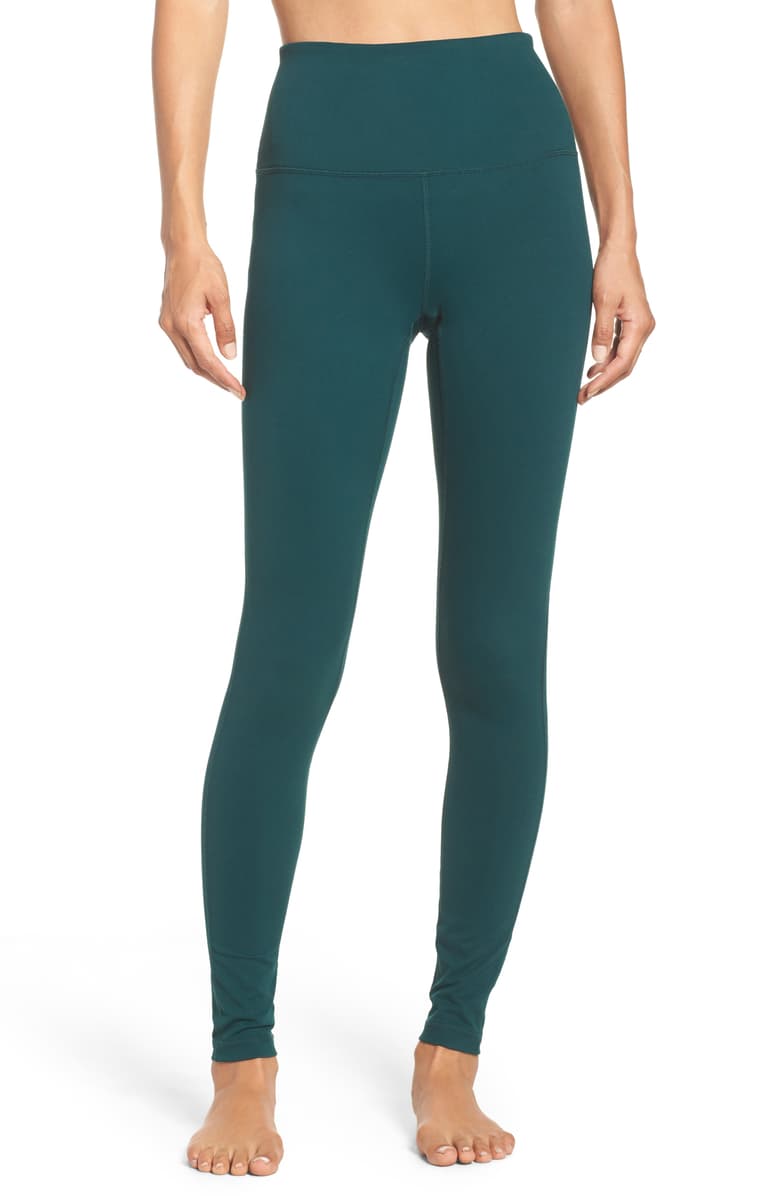 Zella
I tried on two pairs of Zella leggings. Everyone is obsessed with these in our office and on the site, so I knew I had to give them a serious go. The first pair I grabbed were these gorgeous green leggings with pockets in an XXL. First thing to note is that Zella has some plus-size options in store, but it was a little limited. They were definitely good quality, but the XXL didn't fit me well. I would recommend these if you're tall or don't need a lot of compression. I prefer my leggings to hold me the heck in AKA why these didn't work out for me.
Zella
After walking around the Zella section like eight times, I finally found a few plus-size leggings. These are a ⅞ length, which I often find to fit me the best because I have short legs. These were in a 2X, and I noticed a huge difference in the way they fit. While I am typically a true-to-size XXL in a lot of brands, I definitely need a plus-size fit in clothes that are meant to be tight-fitting and add compression.
These were awesome, and the best part about them is the pockets on the side. These leggings make me want to buy AirPods and go for a run (Which is huge because I despise running!).
Fabletics
Everyone I talked to said I had to try Fabletics plus-size leggings, and this adventure finally got me to order a couple pairs online. DING DING DING, we have a WINNER!! These were truly the best leggings I tried on. I got the leggings with the highest amount of compression because they had incredible reviews, but I was really nervous about the sizing. I went with what the size guide told me, and upon first receiving the leggings, I was like HAHA IN WHAT WORLD. They look so tiny before you put them on your body, but they stretch so much to fit you perfectly. I love the compression and feel of these leggings so much. I've worn them to the gym a few times (tiny flex, yeah, I work out, what's it to ya), and I can't imagine a workout where these don't work. I love them for weight-training, but when I went for a treadmill run (HUGE flex for me, but I should admit it was a five minute warm-up and was more of a light jog than a run but whatever), they stayed in place the entire time. Truth be told, I've had these for a few weeks now, and they haven't begun to pill even though I've washed them a few times.
Basically, I'd buy these over and over again. I'm planning to place a lot more Fabletics orders in the future; their sports bras are calling my name! I picked them up in red and black because I knew I'd wear them constantly.
C9 Champion for Target
For the price, these are incredible. I have another pair from this brand from a few years ago (I had a lot more motivation to work out in my first few years of college), and they have lasted so long without any pilling. I basically survived with these exclusively as my go-to workout pants for months, and they've still managed to keep their shape and style.
So, I had to try another pair. I tried on an XXL in these leggings (because that's all I found in store), and they were great. I wouldn't call them my favorite leggings of all time, but if you're working on a budget, these are a great option. They had a good amount of compression. I did a few squats in the dressing room to test, and they stayed in place well without having to hold them up or move around. I would wear these for all kinds of workouts, making them super versatile.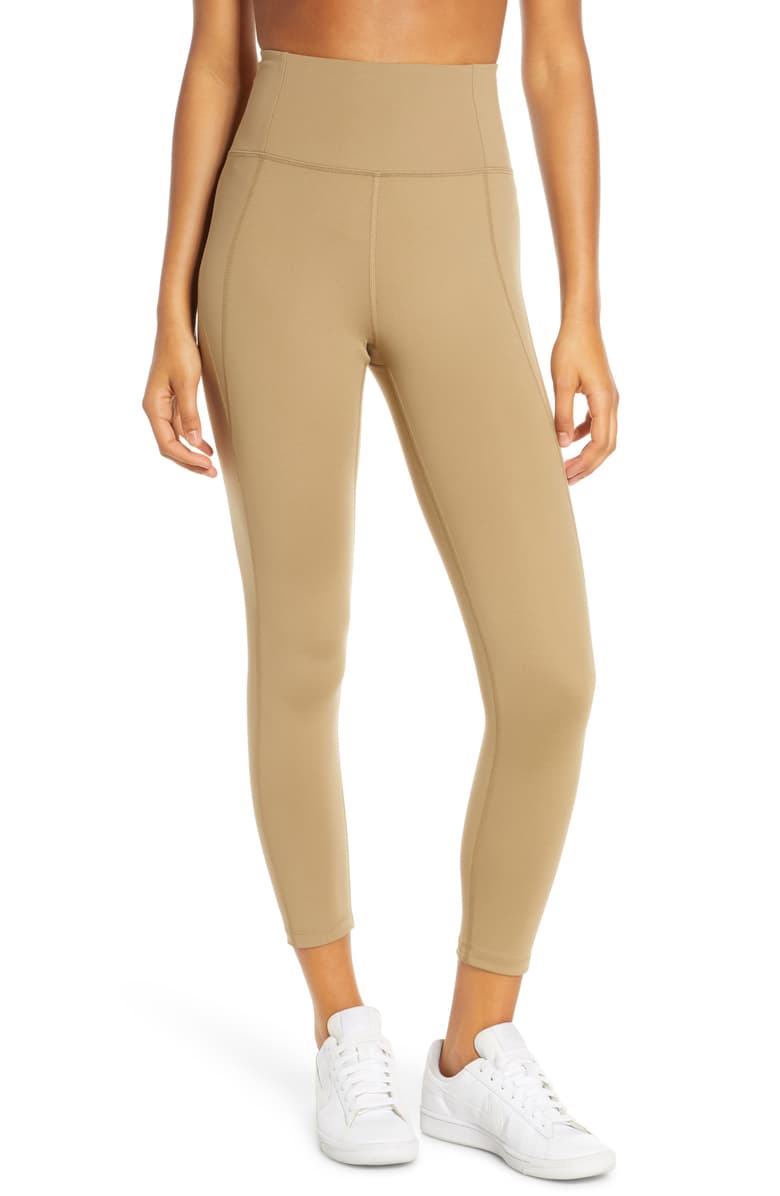 Girlfriend Collective
I've been dying to try these leggings for a long time. I love the ethics and commitment to both diversity and sustainability of Girlfriend Collective, so buying their products makes me feel like I'm supporting a brand that gets it, you know?
I ordered these thinking I'd return them after I tried the magic that was Fabletics, but these are a VERY close second and will certainly not be leaving my closet anytime soon. I actually immediately went to workout once I took this picture because I was excited to show them off. Turns out, they feel very similar to the Fabletics when I'm working out except the fabric is even more sweat-wicking. It's honestly kind of cooling on the skin (is that even possible lol?), so I'll definitely wear these for my most intense workouts.