I grew up watching Say Yes to the Dress marathons, but I always noticed there were very few women who looked like me. When they did feature plus-size women, they constantly focused on how difficult it was for these women to find dresses in their sizes. I thought, "if Kleinfeld doesn't have my size, I'll never find a dress!"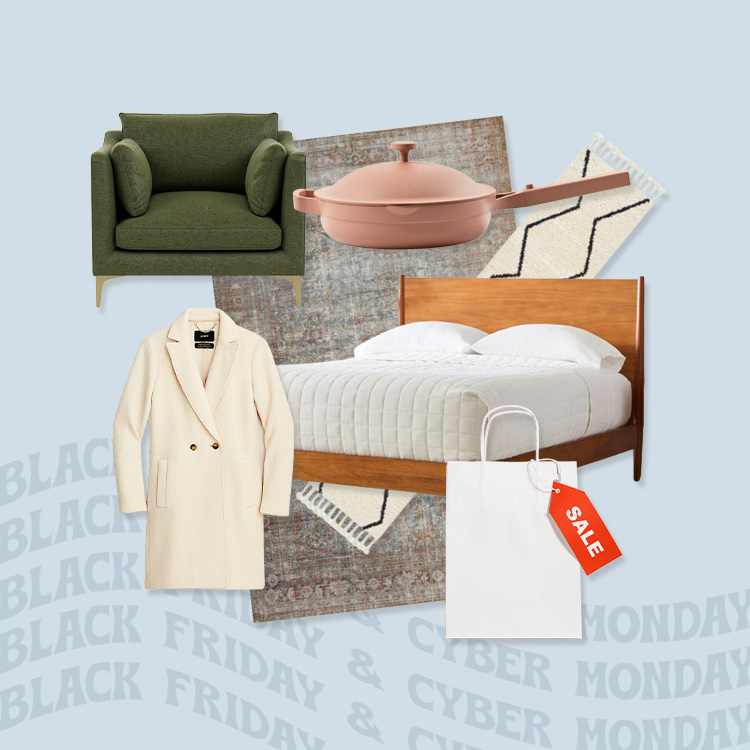 we combed the internet for the best OMG-CANNOT-MISS deals
Lo and behold, as more and more plus-size women demand the same options straight-size women have, we're finally beginning to see brands release their dresses in a wider size range. YAY!
Now, I'm nowhere close to getting married, but I certainly have a Pinterest board full of options when the time comes. Whether you're recently engaged or just want to browse your options for when the time comes, we're giving you the ins and outs of shopping for plus-size wedding gowns. Oh, happy day!
Our Tips for Shopping Online:
Try a few on first to get a handle on your size

The sizing is often very small, so don't focus on the numbers

Try on multiple different fits — you could be surprised with what you like the most!

Make use of your Instagram saves and Pinterest to give you some inspiration

Know that you can invest in alterations if something isn't exactly right

Don't tell yourself you'll "lose the weight" — buy for your body now

Take your measurements and check size guides

If it's cute but totally uncomfortable, skip it. You'll be in this dress ALL day!

Have fun! This can be a stressful experience, but try to make the most of it.
Where to Find A Dress:
ASOS
ASOS's wedding selection isn't always consistent, but they offer gorgeous gowns at a quarter of the price of other retailers. If you're a trendsetter or love to stand out from the rest, ASOS's wedding dresses are for you. Bonus points for their selection of plus-size bridesmaid gowns!
Lovely Bride
Lovely Bride is a favorite for women who love a boho or minimal vibe for their wedding dresses. So, when they announced that they'd expand their sizing and sell plus sizes, my Pinterest boards got quite a bit more extensive with dress options!
Although you cannot purchase Lovely Bride's dresses online, they have 17 locations across the US, and you can make appointments online here.
ModCloth
If you're looking for vintage vibes, complete with all the lace a woman could ever ask for, ModCloth should be your go-to.
David's Bridal
Elegant, timeless, and oh, so affordable, you can't go wrong with any of David's Bridal offerings. They have just about the widest selection of dresses — from mermaid, to long sleeves, to sweetheart necklines, to princess gowns. Whatever you're looking for, odds are, you'll find it at David's.
If you're afraid to buy online, there are David's Bridal locations all over the U.S. Even in the most rural of cities, you can probably find a David's close to you! If you're planning to buy online from somewhere else, I still suggest going into either a boutique or a David's Bridal to try a couple on. Then, you're able to see what styles you like and fit best on your body before you place an order for something.
Kleinfeld
Our favorite NYC shop has grown their plus-size options immensely in the last few years. If you're looking for something extra special for your big day, Kleinfeld has you covered.
Call your local shops
Before you embark on a trip to NYC to get the Say Yes to the Dress experience, call up your local wedding dress shops and boutiques and ask if they offer plus-size dresses. They might carry your dream dress right there in your hometown!
Are there any sites we missed? Married people — where did you get your wedding dress? Let us know!