We've all been there—sometimes, you just get in a funk. Whether it's brought on by colder weather and shorter days, a big life change, or simply just being exhausted, slumps are something we all experience and have to learn how to navigate. In my experience, getting out of a slump requires one thing above all else: a small spark of inspiration. Though this might look like a conversation with a therapist or a friend, I personally find the most effective way to spark inspiration to be listening to a motivating podcast episode. Not only can you return to the episode time and time again, but hosts and experts alike also tend to share life-changing little nuggets of advice in certain special episodes.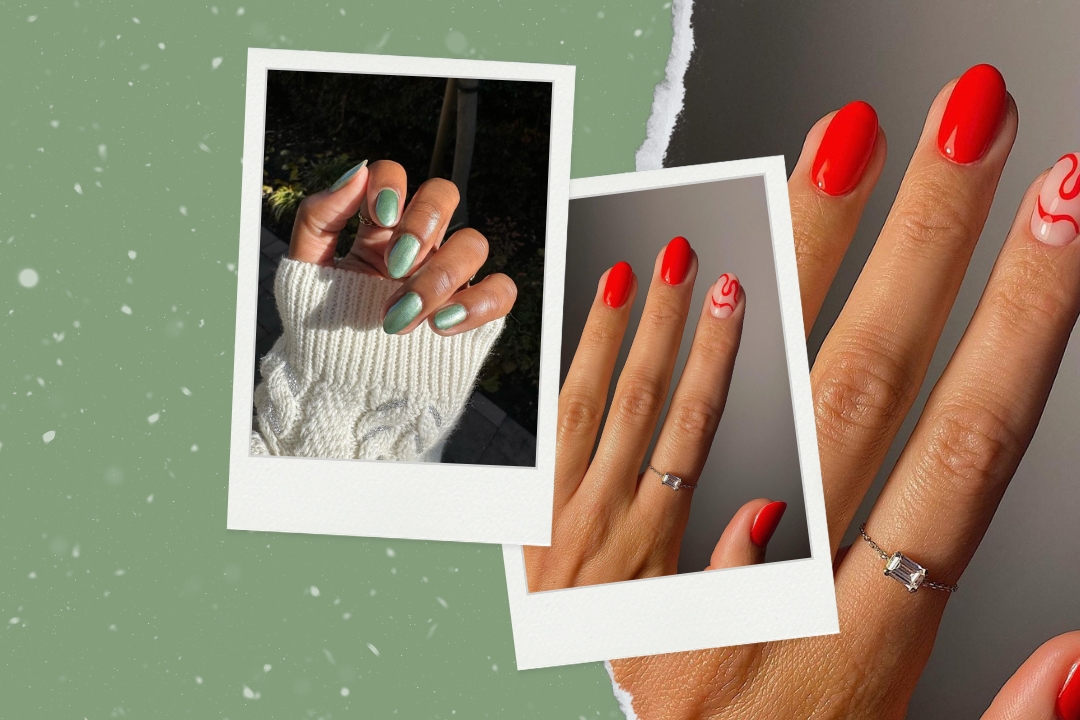 every one of them is a certified sleigh
If you're feeling like you're in a slump (with your wellness routine, career, personal life, or otherwise), these podcast episodes will all provide you with those little golden nuggets that can fuel your comeback era. For some hard truths paired with self-forgiveness and a healthy dose of inspo, these are the 10 podcast episodes that will snap you out of a funk.
Ready to tap into your highest potential and become the person that you've always known you were capable of becoming? This is the podcast episode for you. In this interview, Josie chats with manifestation expert and founder of the Superhuman app Mimi Bouchard about the road map to manifesting your highest self—whether in terms of career, wellness, or even personal relationships. Listening to this episode will not only give you the motivation you need to pull yourself out of a funk, but a distinct road map to changing your life for the better.
Listen if: You want to be diagnosed with lucky girl syndrome.
Sometimes the idea of exiting a slump can feel like an entire restart—a total reset of all of your routines. If you want to not only overhaul your daily routines but also just start some new healthy habits that you haven't implemented in the past, this is the perfect episode for you. In this podcast episode, host Tori DeSimone shares all of her hacks for leading a healthy lifestyle, from tips for waking up early to finding a workout routine that works for you. Tori's advice is always motivating and super-detailed, so this is a must-listen.
Listen if: You want to kickstart a new healthy lifestyle.
Trin Tondelier's The Wellness Cafe podcast has tons of episodes that are great for anyone looking to get out of a rut, but especially for those who are looking to get out of a wellness-related funk. In this episode, Trin talks about her own feeling of being in a rut or a slump, and all of her plans for shifting her perspective and habits towards becoming a healthier, happier version of herself. This is the perfect episode to listen to if you want to feel like you're on a wellness journey along with the host herself.
Listen if: You want to feel like you have an accountability partner in the podcast host.
In this episode of The Everygirl Podcast, Josie sits down with executive career coach Liz Tran to chat about how to bring fulfillment into your life via your career. If you're feeling in a rut with your relationship with work, this is the perfect episode for refreshing your perspective and motivating you to pursue your passion for a living. In this episode, you'll learn how to tap into your "inner genius" (if there's one way to get out of a slump, this has to be it), how to be more successful and work less (no more burnout!), plus what it looks like to manifest a career that you genuinely love.
Listen if: You want to feel more fulfilled in your career.
How could we possibly talk about getting out of a slump without citing an episode from the one and only Mel Robbins?! In this episode, Mel talks about what it means to genuinely take control of your own life. Whether you feel like you're on the wrong road altogether or just feel like you're on autopilot, this is the kind of podcast episode that will snap you right out of it and motivate you to make big changes in your life. For an ultimate guide on reinvention (and staying calm through big transitions), this is an amazing episode to listen to.
Listen if: You want a kick in the pants for getting started on a new path.
When Dr. Joe Dispenza and Jay Shetty are collabing…you know it's gonna be good. Feeling like you're in a loop of negative thought patterns? You're not alone, but Dr. Joe Dispenza is also going to teach you how to snap out of those spirals. Whether you want to learn some breathwork exercises that can help you navigate difficult emotions or you simply want to understand the power of your own brain in creating your reality, this is a fantastic episode for getting out of a bad place and into a more positive mindset.
Listen if: You want to geek out about the science behind manifestation.
The Atlantic's "How to Build a Happy Life" podcast series is chock-full of useful information about becoming happier, more confident, and getting out of a rut, but this episode is particularly impactful. If you're looking to let go of perfectionism on your wellness journey and instead simply focus on becoming the happiest, healthiest version of yourself, this is a wonderful episode to add to your list. With psychologist-backed tips for being your most authentic self while still striving for happiness, this podcast will be sure to uplift and inspire you.
Listen if: You feel like you're being too hard on yourself.
If you are one of those people who tends to get into a slump each time the winter months come around, this is the perfect episode for snapping yourself out of it. This episode breaks down the psychology of Seasonal Affective Disorder, providing concrete ways of understanding how it affects our mood, energy levels, appetite, and mental well-being. Then, host Jemma Sbeg breaks down tangible tips for combatting some of the most common problems that come along with Seasonal Affective Disorder.
Listen if: You deal with less motivation and worse mood during winter.
Queen Glennon Doyle has tons of gems for getting out of slumps in both her book and her podcast. In this episode, Glennon, Abby, and Amanda share their life hacks: The little things that make their days and lives just a little bit easier. No matter what you're struggling with right now—whether it's relationships, caring for your home, saving time, or even mindset—this episode will motivate you to get out of your own way and make your own life easier.
Listen if: You want to make your day-to-day life easier.
Ultimately, the goal of getting out of any funk is to feel radically content, which is why this episode with Jamie Varon is one of our all-time favorites on The Everygirl Podcast. In this episode, Jamie shares her own difficult journey to finding radical contentment, why women are taught to stop listening to our intuition, how to tap back into our most intuitive selves, and how we can all start living more selfishly. Plus, Jamie also discusses some important nuances of manifestation that you won't want to miss. This is the kind of episode that will remind you just how great life is and how beautiful it can become.
Listen if: You want to be satisfied in a world that is endlessly dissatisfied.