As we're all adjusting to new routines, there is nothing better than having a daily source of new inspiration every morning. Daily podcasts offer an unlimited source of entertainment, motivation and fun to look forward to every day. In 15 minutes, these bite-sized podcasts serve up everything —from trends in the foodie-scene to interior design hacks to TED Talks and the latest Hollywood gossip (no shame!).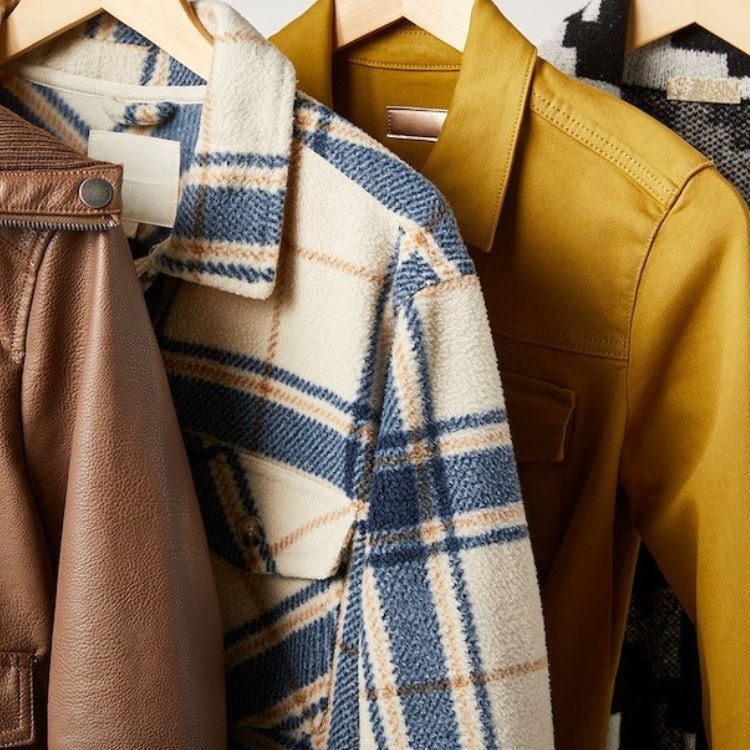 ...and it's wallet-friendly
We've compiled our favorite daily subscriptions to keep you informed and inspired. Each episode is less than 30 minutes and a perfect treat to dive into while getting ready in the morning or a (work-from-home) coffee break.
To Keep You up to Date…
Up First is published every morning and covers breaking news and trending stories in a quick, 15-minute episode. NPR has some of the best reporters and producers in podcasting—Up First is a morning staple for a quick download on the day's news.
The Daily also covers trending topics, but allots most of an episode's time to a deep dive into one particular story. NYT leverages their reporters based around the world to share interviews and first-person accounts from the heart of each news story.
Vox Media owns publishing favorites like New York Magazine, The Cut, and Vulture—to name a few. Their daily podcast comes at the end of each day. A rotating list for guest contributors joins host Sean Rameswaram to break down the day's most noteworthy stories.
Despite roots in financial news, Robinhood Snacks has grown into a (very) fun and approachable daily share out on what's happening across all industries. It's a must-hear, whether you're an avid investor in the stock market (or not) for keeping up on company news.
To Stay Inspired
Bite-sized audio versions of some of the best TED talks put a new topic, from bumble bees to artificial intelligence, into your feed each morning. Most episodes are less than 15 minutes, and they're a great way to learn about a new topic—and the science behind it—every day.
Scott Smith's motivational podcast has existed for nearly 15 years, and his passion for empowering people to live a fulfilling life is intoxicating. His daily topics break down tips and tools for a healthier, more productive life both personally and professionally.
We'll venture a guess that reading poetry is one of the first indulgences to get de-prioritized with limited hours in a day. The Daily Poem, as the name suggests, serves up a poem reading every day in a quick 5-10 minute episode. Satisfy that literary craving!
Chris Guillebeau became a best-selling author with the The $100 Startup, and has since built a business on teaching people how to create their own side hustle. The quick episodes highlight real side businesses (and everything you need to know about building yours) and are fascinating—whether you're an entrepreneur or not.
To Learn Something New…
Similar to its parent company, this daily podcast covers self improvement and current events, but with an infusion of science. It's a great follow if you're curious about the data behind every day things, like why yoga can decrease depression, or why pop songs are getting sadder.
A great follow whether you're a fitness nut or just interested in learning more about how your body works. Optimal Health Daily serves up short episodes every morning that break down the science and best practices behind a healthy diet, fitness regimen, and mental health.
Every day the team at Better Homes & Gardens provides "life hacks" to help listeners be happier and more productive. Episodes cover a wide range of topics, from why the price of wine is going down (!!) to five real estate trends coming for 2020.
Flash back to grade school with This Day in History Class. Every day this podcast highlights a notable event in history in a short five-minute episode. It's a great way to brush up on your history facts—and have a great fun fact to share with friends and coworkers that day.
A must-subscribe for any foodie. TASTE Daily highlights trending ingredients and the background of some of the most well-known ingredients that home chefs know and love—from the uptick in sliders, to the economics of vanilla extract.
Home Edit is new every couple of days and each episode dives into an aspect of interior design. The podcast is produced by the team behind Australia's Home Beautiful and each episode shares tips and tricks designing your space with style.
For a Pop Culture Fix…
As the name suggests, Ride Home will pop up in your podcast library around 5pm every day with a round up of the celebrity news from the day. Episodes are usually less than 30 minutes long and will satisfy all of your Hollywood gossip cravings.
The podcast version of E! News' popular daily show with Morgan Stewart and Justin Sylvester marries celebrity news with funny, talkshow-style banter. Daily Pop is a great escape at the end of the day or when you just need to disconnect for an hour or so (we all have those days!).
Bravo reality TV is the best escape from a long day. The Daily Dish is produced within the Bravo HQ walls and serves up behind the scenes details and exclusive interviews with "Bravolebrities" nearly every single day.
Technically, NPR's Pop Culture Happy Hour is every few days, but worth a follow nonetheless. Heavily concentrated on the latest in television, movies, and music, the Happy Hour hosts dissect the latest in the entertainment industry round-table style.
Did we miss any of your favorites? What are your must-listen podcasts each week?