The day we've dreaded is upon us: Student loan payments are coming back in May.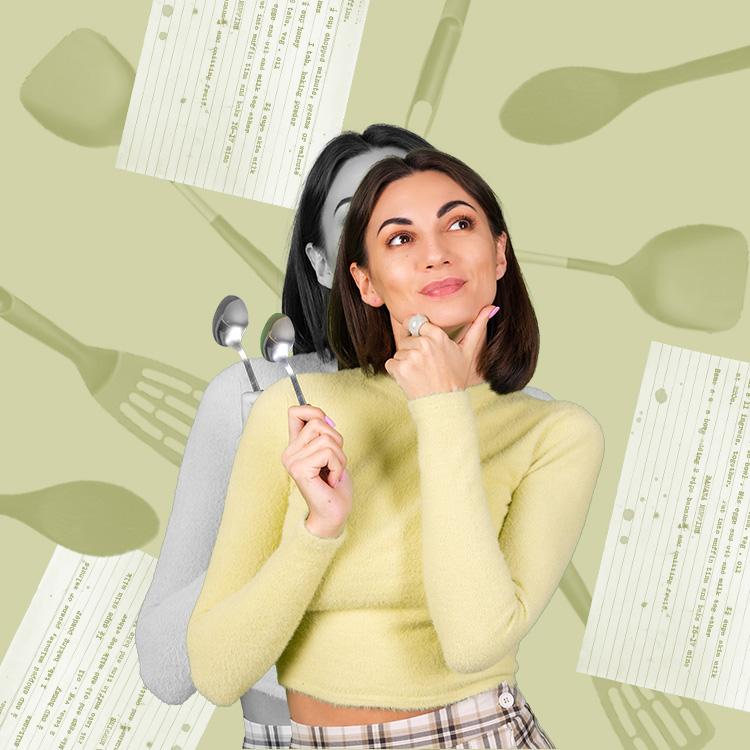 high in protein, good for gut health, and anti-inflammatory? yes, please!
In case you missed it, federal student loans and accumulating interest were put on hold for six months when Congress passed the Coronavirus Aid, Relief, and Economic Security Act (CARES Act) on March 27, 2020. This was in response to COVID-19 forcing millions of Americans into financial uncertainty and unemployment, and as the pandemic continued to interrupt the world, the pause was extended into 2021 and then again until Jan. 31, 2022. Despite the Biden administration warning that this would be the "final extension," repayments were then postponed further to May 1, 2022, which brings us to our impending deadline.
Student loan debt in the United States totals $1.749 trillion. Over 65% of today's college students graduate with student debt and the average federal student loan debt balance sits at $37,113, so if you are worried about the return of repayments, you are definitely not alone.
Are Repayments Likely to be Postponed Again?
President Biden continues to push for student loan forgiveness and has hinted that we may see yet another delay to repayments in May. However, this rumor shouldn't be relied upon until it is officially announced as fact. At this stage, you should plan for your repayment requirements to start back on May 1.
How To Budget For Your Student Loans
Budgeting and organizing your finances to accommodate student loan payments can be a daunting prospect. Below is a list of tips to make this process more manageable.
Know About Your Loans
As with any financial task or decision, it is important to educate yourself on your specific situation and rights in relation to your student loan payments. Are your loans public or private? What is the interest rate? Understanding how your loan works and what your options are is the only way to feel confident that you are in control of your money and could identify if a mistake or miscalculation was made.
Get a Budgeting App
As the management guru Peter Drucker once said, "If you can't measure it, you can't manage it." There is a large variety of budgeting and finance apps available to help you keep track of where your money is going, allowing you to see how you're spending and where you can cut back. Budgeting for student loan payments can involve some shuffling around of expenses and luxuries, so apps like You Need a Budget (YNAB) can help you comprehensively track, manage, and organize your finances to ensure you stay on top of your loans.
Make Your Repayment as Soon as You Get Paid
One of the best ways to ensure that you are never late on a student loan payment is by submitting it as soon as you get your paycheck, before any other expenses. Even the most organized people have things slip their minds, but if you can arrange an automatic transfer to pay immediately upon receiving your income, you avoid ever running out of money when the due date arrives.
Consider a Side Hustle
While simply finding another way to make money may seem like an annoying and often unhelpful piece of advice, part-time side hustles are becoming increasingly popular and accessible. From teaching classes online to dog walking to driving for Uber or Lyft, side hustles can be a great way to get a bit of extra money to make your student loan repayments more manageable. Having said that, paying student loans faster should not happen at the expense of work-life balance. Not everyone has the option of simply "working more," and this route should only be taken if it fits your routine.
Make Extra Payments When Possible
If you are in a position to contribute more than your required payments to your student loans, this will help you pay off the full amount sooner and save on accumulating interest. This obviously isn't an option for everyone, but if you do happen to have some extra income available, making extra payments now can save you quite a lot in the long run.
Should You Consider Refinancing?
Refinancing your student loans means that a lender pays off your existing loans and replaces them with new ones at a lower interest rate. This can make a real difference, especially if you are still early in your repayments, though not everybody qualifies for refinancing. In order to refinance your student loans, you will typically need a credit score above 600 and a stable income that will comfortably cover your expenses and payments. If you aren't able to meet both of these requirements, you may need a qualifying co-signer.
You should consider refinancing your student loans if you find a lower interest rate that will help your situation. Refinancing doesn't cost you anything, so if your current interest rates are high or your loans have high variable rates causing unpredictability in your payments, refinancing can be a good option. If your loans were taken out with a private lender, you should still consider refinancing for lower interest rates.
Remember, when you refinance federal student loans, they become private loans and you are no longer able to take advantage of federal loan benefits. Your student loans will have an entirely new contract with entirely new requirements and terms, and once refinanced, they can not be refinanced back into federal loans.
Resources for Further Information or Assistance
If you're still feeling a bit overwhelmed, below, you'll find a range of options for assistance and further information. While not everybody is eligible for all assistance options, these programs are a great place to start looking to understand and organize your path forward.