Today we present the first installment of a four-part series on renting and buying property. Signing your first lease or putting in your first offer on a home can be very intimidating; legal documents, deposits and down payments, moving fees, and just the commitment alone can be overwhelming. Far too often people enter the rental or real estate game with certain expectations (i.e. "I'm looking for a loft like the one on New Girl") and a set budget in mind only to be shocked by the market competition and discouraged by the hidden costs (i.e. the non-refundable $1000 pet deposit or $10,000 in closing costs–what are closing costs you ask? We'll get to it…). Fortunately, we've teamed up with leading experts in the field to provide you with detailed checklists and advice to manage expectations and have you fully prepared before signing any dotted lines. Today, Chicago real estate expert Kaylin Goldstein helps us bring you Property 101: the comprehensive guide to have on hand for your next apartment hunt.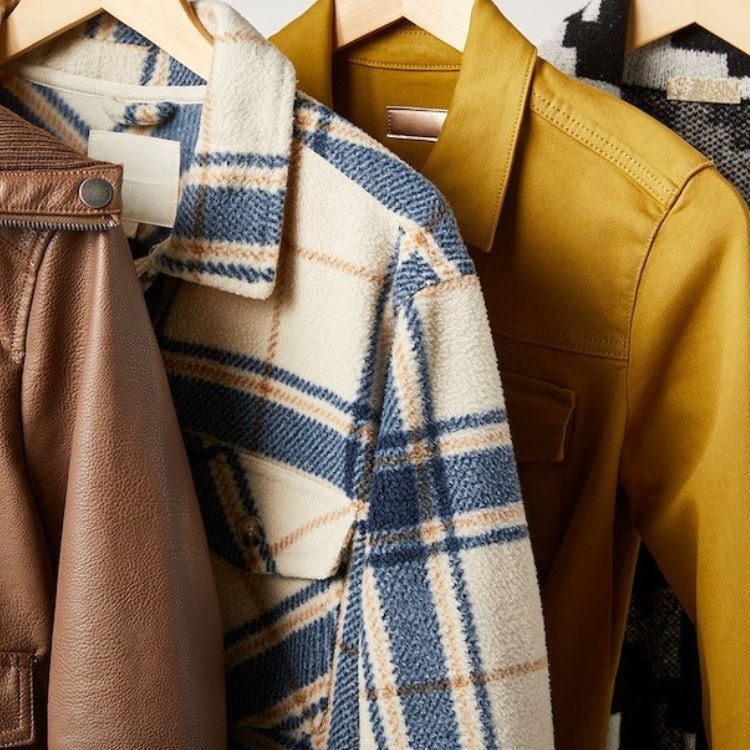 ...and it's wallet-friendly
THE CHECKLIST
utilies: gas, electric, cable, trash, water–which if any are included? find out what the bills usually run.
amenities: security, pool, gym–does the building have these and they are extra fees?
laundry: on-site, in-unit, none?
dishwasher, garbage disposal, microwave: are any of these included in the unit?
cable hook-up: in which rooms? bedrooms? who is the provider?
noise level: sound from outside; neighbors upstairs, next door, or in the hall; are there schools, hospitals, late-night bars, or sports venues nearby?
pets: allowed? is there a size limit? are there fees? are those fees monthly or refundable?
parking: included with rent, extra fee, or street parking? if it's street, do you live near high rises or sports arenas that would make parking very difficult?
floors: hardwood, carpet, tile, other? do you own whatever equipment it takes to clean them (i.e. vacuum, mop)?
outdoor space: yes or no? shared?
room dimensions: take a tape measure with you when looking at apartments. will your current furniture fit in the new space?
storage: note how many closets there are and if there is other storage available in the building (ie for bike, holiday boxes, etc.)
outlets: see how many are in each room
water pressure: check this in the shower, as well as the kitchen and bathroom sink
rent increase: how much did rent go up, if at all, over the past three years?
natural light: what floor is the unit on? which rooms have good amounts of light? are window coverings/blinds included?
locks/security: make sure you are comfortable with the access to the apartment
decorating: are you allowed to paint, decorate, hang things on walls, etc.? do you need to return the place to its original state before moving out (i.e. patch holes in the walls, paint it back to white)? if not, will you be penalized?
subleasing/breaking a lease: is this allowed should you have to move before the lease is up?
Click here to download or print out The Everygirl's Apartment Hunting Checklist handbook and have it on hand the next time you're looking at apartments.
WHERE TO LIVE
If you are new to a city the best advice we can offer is to talk to people who live there. Find out what different neighborhoods offer, ask about pricing and where the more expensive and more affordable housing is (so you know where to look and where to avoid depending on your budget). Use Google maps and punch in the address of a unit you're considering, and see how many restaurants pop up nearby! That's usually a good indicator. Also try the "Street View" and walk down the block–are there a lot of shops? Is it a tree-lined street or a concrete jungle? We also recommend Googling: "best areas to live in in [insert city name]."
Other things to consider:
commute to work: Figure out the best route and time it! How long you spend commuting each day will likely be a factor in the desirability of an apartment.
proximity to transit: buses, subway, bike routes, etc.
neighborhood attractions: coffee shop, grocery store, restaurants, nightlife, gym, shopping, etc.
safety: Read up on crime in the area. Will you be walking to and from public transit at night? Walking dogs? Running in the neighborhood?
grass/trees/nature: proximity to your doorstep. This is very important if you have pets to walk!
SOURCES FOR APARTMENT HUNTING
Three main resources when it comes to finding an apartment:
Websites: The Internet is the easiest means of finding an apartment on your own. First, there are the big sites: Craigslist, Apartments.com, Rent.com, Walkscore.com, among many more. Then there are other sites specific to different cities. For example, Domu.com and ApartmentPeople.com are two large resources in Chicago. Renthop.com and StreetEasy.com are popular for New York City listings. You can find your websites dedicated to rentals in your city just by googling "San Francisco apartment rentals" or "Miami apartment rentals." All of the best resources will likely show up in the first page of results. This is definitely one of those times you should pay attention to the sponsored results!
Agents: Working with a leasing agent definitely has its benefits. For one, they have access to a whole host of property listings not published on any major site. This is because some landlords and property owners don't have time to deal with phone calls and emails and showings, so they hire a realtor to find renters. Some leasing agents have a fee while others are free to work with because they are paid by the landlord–be sure to ask the agent their rates before beginning.
Walking Around: Many people will say the best way to get a good deal on an apartment is to walk around the neighborhood you want to live in and seek out "FOR RENT" signs. This is because there are plenty of people who don't want to deal with listings at all, and simply leave a sign and phone number outside their building. Because they don't have to share a commission with an agent or fees to post, these spaces often rent at more affordable prices. But you have to put in the leg work, literally.
UNDERSTANDING YOUR LEASE
Before signing the lease, make sure you read through all the fine print. If you know someone in the legal profession, have them look over it, as well. Many landlords use the standard city or state lease, but often times they'll add a "rider" or list of requirements particular to their property. This will often include rules about public spaces in the building, quiet hours, pets, outdoor space maintenance, decorating, etc.
Know that you are always able to negotiate aspects of the lease. Do not be afraid to request changes prior to signing. Make sure anything promised to you by the landlord is in writing. For example, if the landlord tells you they are planning on adding a garage for parking and that is a large appeal of renting the unit, make sure that is in writing and signed with the date it is to be completed. Otherwise, don't expect to ever see a garage. If the landlord says you can paint without penalty of being charged to paint it back, make sure that is in writing. Otherwise expect a chunk of your security deposit to disappear when the lease is up. Make sense?
Also note that you can negotiate for longer lease terms–this is attractive to investment landlords and you may get a deal out of it (i.e. 24 month vs. 12 month). This also guarantees your rent will not be increased after the standard amount of time (12 mos.) of the first lease is up.
STAY TUNED FOR PART 2 of PROPERTY 101 WHEN WE DISCUSS BUDGETING FOR RENT, BILLS, AND OTHER HIDDEN OR UNEXPECTED COSTS OF MOVING. PARTS 3 and 4 WILL COVER PURCHASING PROPERTY.
Our contributing real estate expert Kaylin Goldstein of At Properties specializes in residential sales and luxury leasing with a focus on buyer representation, investment, and short sales/foreclosures in Chicago and the surrounding areas.
For more help, visit https://www.facebook.com/StateFarmNation.