As the temperatures around summer get hotter every single year, we are quite literally entering a "Hot Girl Summer". And while we deal with record-breaking heat, the last thing I want to deal with is my hair getting in my face. Whether you're looking for more low-maintenance hair inspo or styles to keep your hair looking fresh and intact during your sweat attacks, protective hairstyles truly are the way to go! Regardless of your motive, protective styles keep you from constantly manipulating it all the time because they lessen the need for hands, other heat tools, and products while giving your hair a break (and the opportunity to grow).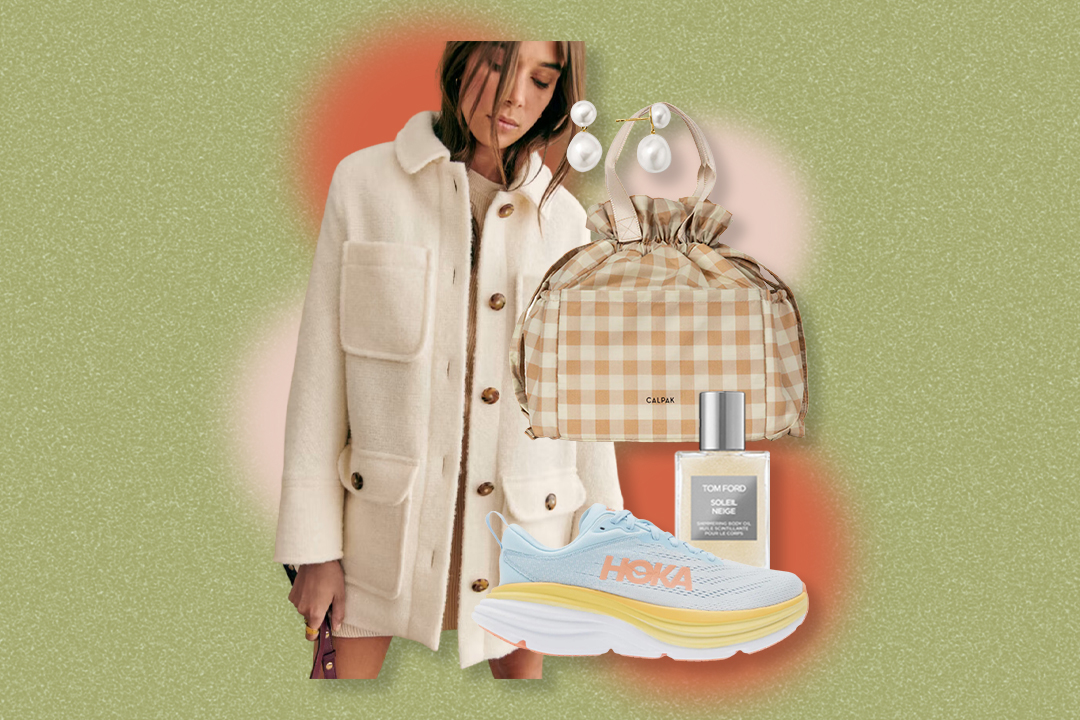 From braids to twists to slicked-back buns, summer is the perfect time to try out new protective hairstyles that will give you the refresh and break you deserve. Ready to step into your "Hot Girl Summer" era? Keep scrolling for fresh new looks to try this upcoming season.
Two-strand Twists
Two-strand twists are very lightweight and versatile and can be styled in numerous ways (Senegalese twists, Marley twists, Havana twists, etc.). They are also a great protective style for keeping your hair hydrated. Twists normally last a few weeks with proper care and maintenance.
Overnight Roller Set
Now, we're not suggesting you wear this out (but if you wish, we won't stop you), but wearing rollers overnight is great if you still want to achieve a classic blowout hairstyle without adding heat or a ton of product to your hair.
Low Ponytail
It doesn't get any easier than a simple low ponytail to keep flyaways away. You can amplify a low ponytail style with an oversized scrunchie, or even opt for a new parting style! Ponytails are perfect for keeping your hair slicked back and frizz to a minimum. I recommend using a silk scrunchie for less tension on your scalp and minimal breakage.
Bantu Knots
Bantu knots are a traditional southern African style where the hair is sectioned off, twisted, and wrapped—forming individual knots. They're not only very low-maintenance, but they lock in moisture and keep your hair hydrated! This protective style makes any summer look playful and fun.
Hair Wrap
Hair wraps come in a multitude of colors, patterns, and styles and are perfect for when you're just not feeling it (by "it" we mean putting any effort into doing your hair). It's an instant way to dress up your outfit and make your look a little bit more fun.
Top-knot Bun
Nothing says "one and done" like the classic top knot. It's simple, never fails to bring the whole look together, requires minimal effort to accomplish, and locks in moisture, leaving your hair hydrated. Name something better than that. We'll wait.
Braided Ponytail
A braided ponytail is a really playful and chic style that can be worn on the most casual summer days or for all of your summer soirees! Whether you wear it high, mid-length, or low, there is little-to-no tension on your scalp. Plus, it adds flair to your hair without needing heat tools.
Box Braids
One of the easiest styles to maintain is box braids. Box braids come in various sizes and lengths and are super easy to style and keep away from your face. Not to mention with proper care and maintenance, box braids can last for a month or more.
Slicked-back Bun
We see our favorite "it" girls (Bella Hadid and Hailey Bieber) rock this look all the time, and it simply never gets old. Like the top knot, the slicked-back style can make you look more polished and put together. Slicking your hair back with a silk scrunchie or a claw clip will ease up on tension and prevent breakage too!
Locs
Locs are versatile and very long-lasting! Loc styles can include butterfly locs, faux locs, and boho locs, and each style is super unique and easy to style down or in an updo.
Cornrows
Your days of frizzy, damp hair are over with! Not to be confused with box braids, cornrows are braided flat against the scalp and away from the face. Cornrows can even be styled in an updo, making your summer days worry-free.