Saying you're a fan of Friends is like saying you're a fan of pizza — it's implied for every living, breathing human this side of the equator.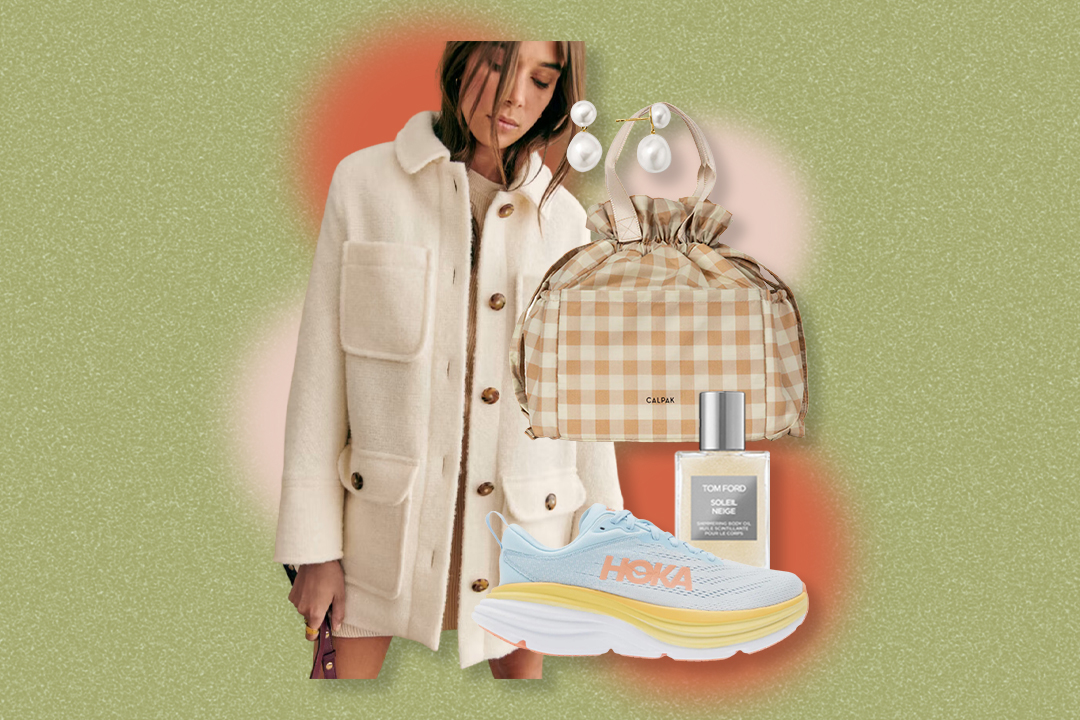 But not all Friends fans are created equal, and I'd like to think I fall somewhere around the 99th percentile — last summer I won a high-stakes trivia game for the question How many roses did Ross send Emily? (72), I've watched my favorite episode more times than I care to think about ("The One with the Prom Video"), and there hasn't been a time I wasn't glad to hear the glorious opening notes of the theme song.
All of the characters have qualities that can be admired — Joey is fiercely loyal, Chandler has an endless ability to laugh at himself, Monica is unapologetically herself. But Rachel? Rachel is the one everyone wanted to dress like — by any measure, the girl had it goin' on.
Even 20 years after the final episode, Rachel's outfits are a kind of effortless, New-York chic that I can only dream of achieving — but that doesn't mean I can't try. While some of her outfits could be worn proudly today (the '90s are alive and well, people), I set out to adjust her most recognizable ones to incorporate the 2019 equivalents — out with the cargo capris, in with the wide-leg pants.
This is how you can rock the 2019 version of her most iconic looks.
1. The Shorteralls and Sneakers
overalls | tank | sneakers | scrunchie
2. The Upgraded Tee and Sweats
3. The Slip Dress
dress | sandals | bag | earrings
4. The Athleisure Look
joggers | top | sandals | tote
5. The Iconic USA Top
tee | skirt | sandals | sunglasses
6. The Army Green Capris
7. The Gingham Dress