It's no secret that we're living in a time that nobody saw coming. Even when we're taking life day by day, 2020 has been harder to navigate than anybody expected. But the one thing that's non-negotiable? Making sure we're taking care of ourselves—especially our well-being.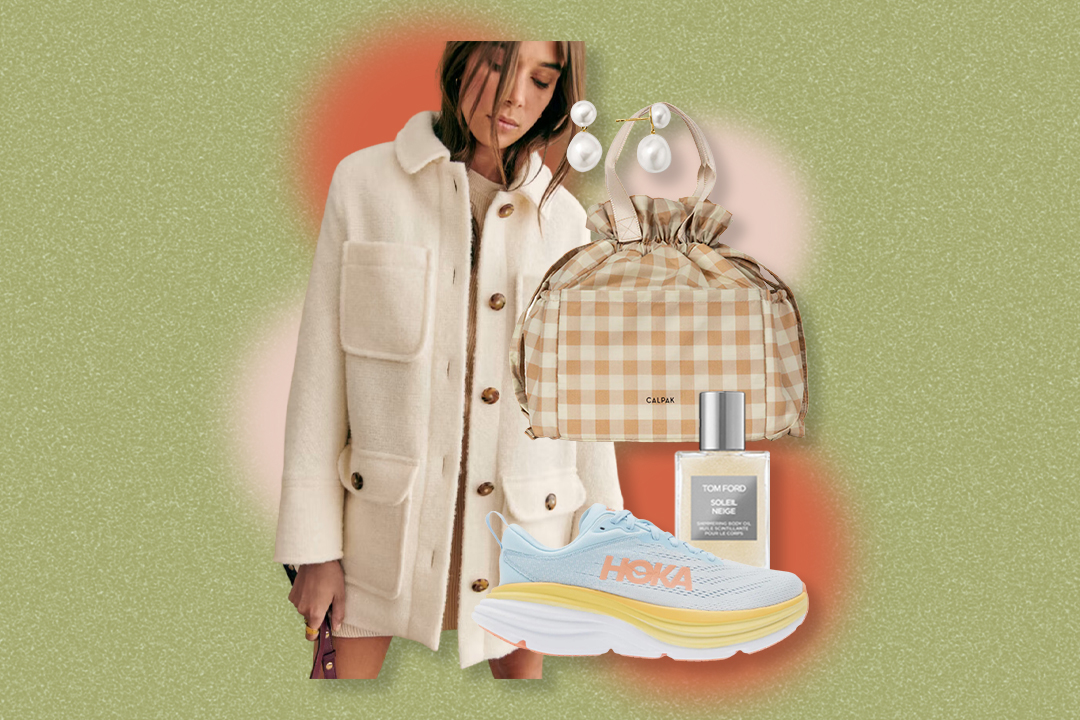 Not only does making our well-being a priority while we're in isolation make us feel good that we're taking care of ourselves, but it's something we can control when so much else is out of our hands. The part of our routine we're implementing every single day? Our Rae Wellness supplements.
Rae's supplements first caught my eye in Target over a month ago. They were on an endcap basking in the glory of beautiful packaging and affordable prices, so I picked up a few options to add to my supplement arsenal. What I didn't know at the time was how much I believed in their philosophy. Their evidence-based supplements are made specifically to help women feel their absolute best—without the all-too-common high price tag. Their products are made with safe and effective gluten-free, vegan, and non-GMO ingredients, and are designed so your body can absorb them easily.
A bonus? Rae donates 5 percent of all revenue to Girls, Inc. a nonprofit organization that inspires all girls to be strong, smart and bold through direct service and advocacy.
The first two I picked up were their complexion and pre + probiotic supplements, which quickly became a part of my morning because of how easy they were to take.
Why? They have a minty flavor that made swallowing them easy, and as far as vitamins go, they were the most enjoyable to take that I've ever encountered—something I didn't know was possible.
The pre + probiotic supplements' effectiveness were easy for me to judge, because I always need to incorporate a probiotic into my daily routine to keep my irritable stomach in check. Many of the probiotics I've used in the past have run me over $50, which isn't exactly ideal when you're taking them every day. For $14.99, Rae's supplement rivaled my usual, over-double-the-price one, and my stomach felt happy and under control.
The complexion supplement, on the other hand, was something I was a little nervous about. In the past, I've found that any type of skin vitamin tends to break me out, or not cause any noticeable change whatsoever. But after five weeks of taking these, I've noticed a visible difference in my skin. Thanks to its combination of vitamins A and E, zinc, licorice root, and green tea, it's made my skin look truly healthier—like I've been drinking a gallon of water a day and remembering to do a 12-step skincare routine every day, even when both are very far from the truth.
Since my experience with both supplements were so successful (and times have changed drastically since I originally discovered them), when I restocked on the two I had already tried, I also ordered their wellness options in hopes that they'd help keep me level-headed amidst all of the chaos happening in the world.
Enter my new holy grail: DeStress.
When The Everygirl's office first transitioned to working remotely, I found it hard to completely focus given how easy it was for my anxious mind to start running. This supplement has L-Tyrosine, which can help support focus and cognition throughout the day; Rhodiola rosea root, which is a natural calming ingredient; and GABA, which can help support a balanced and calm mood.
I'm not going to lie, my expectations were not high, but this supplement has completely changed my work-from-home days over the past couple of weeks. I take it with breakfast in the morning, and by the end of the day, I notice that I had less catastrophizing, work-distracting wormholes and more overall ease. And hey—I think we can all use that at this point.
I also added the Sleep supplement to my routine and swapped my usual Trader Joe's melatonin out for it. Melatonin isn't something I take every day—I often find that whenever I take something to help me sleep, I end up having horrible nightmares, whether it's because I'm sleeping more soundly or just because my body doesn't agree with it. Rae's Sleep supplement contains melatonin and lemon balm in addition to L-Tyrosine, which as we discussed, can help support an overall state of mental calmness. The combination of melatonin and this has helped me sleep soundly and avoid waking up in the middle of the night with my heart racing and mind panicking. Being able to rely on a good night's sleep is something I haven't been able to do lately, but now I wake up feeling recharged and ready to start my day—which changes my quality of life right now more than anything else.
The most important thing to remember during isolation is that we're all in it together—but that doesn't mean you can't give yourself an extra boost to make this time easier on yourself. Prioritizing yourself, your well-being, and your happiness now means that we can make the most of all of our newfound indoor time—no matter how much we can't wait to resume regular life.
TRY IT FOR YOURSELF
This post was in partnership with Rae Wellness, but all of the opinions within are those of The Everygirl editorial board.