Everyone has a middle-of-the-week dinner hack, whether it's a tried-and-true burger recipe, a perfected pasta dish, or, if you're like me, a quick run down to a neighborhood restaurant for takeout. On occasion, we all dip into our internal recipe books or outsource our efforts to find an answer to that age-old question: What's for dinner?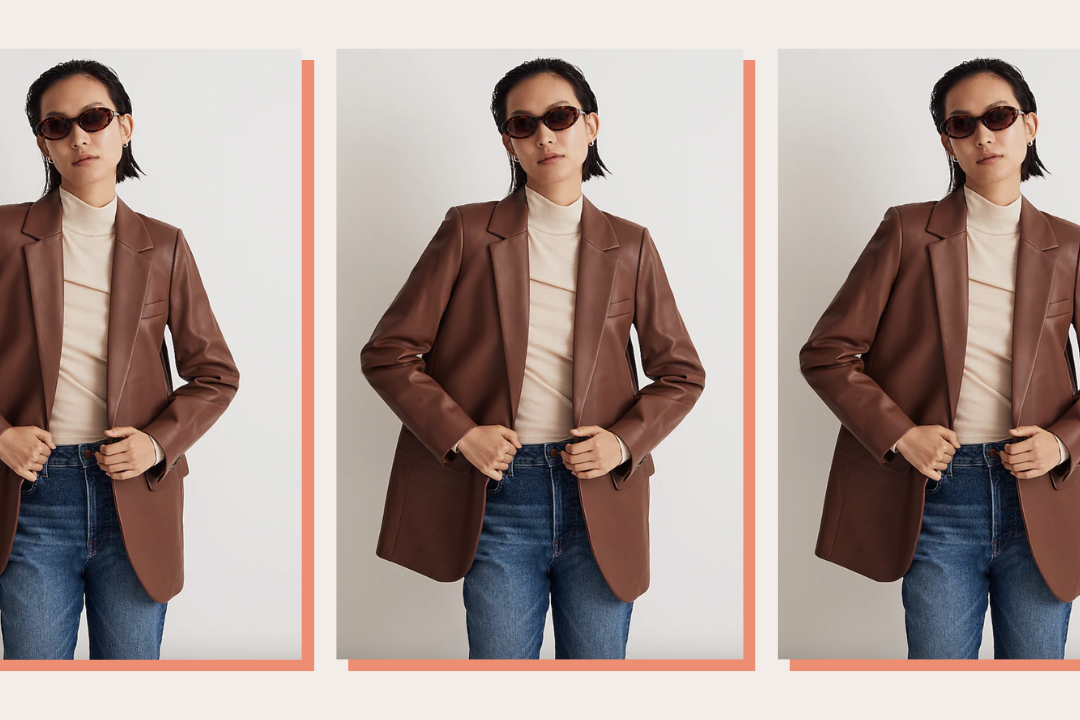 time for your fall wardrobe update!
In addition to having a few go-to recipes and a trusty neighborhood restaurant, there are a few staples I can always count on to make a delicious meal on a whim. With some staples from the coveted Trader Joe's frozen food aisle, their delectable sauces, and a little creative ingenuity, Trader Joe's has all of the essentials to replicate your favorite Chinese takeout right at home.
Check out this easy-to-follow recipe and recreate the taste of your favorite Chinese takeout right at home.
Step 1: Eat All the Dumplings
Stop what you're doing. Make dumplings. Before you begin any of the prep work cutting up veggies or heating your pots and pans, open a pack of Pork Gyoza Potstickers.
There are a few ways this wonderful appetizer can be prepared: in the microwave, steamed over a stove top, or cooked until crispy in a pan with sesame oil. Then, once the potstickers are done, mix two parts Gyoza Dipping Sauce, soy sauce, or organic coconut aminos; stir in fresh, chopped green onion and sesame seeds, and you'll have the perfect finger food to accompany the rest of the cooking process.
Step 2: Prep Your Veggies
Now that you've made a plate of steaming pork dumplings with a dipping sauce, you can start prepping your produce. If a big portion of whatever meal I'm cooking features frozen food, I love to incorporate fresh veggies as a way to mix fresh flavor in with the blandness that might come from frozen food.
To elevate this recreation of Chinese takeout, purchase a bag of broccoli florets along with a bag of carrots and sugar snap peas. Cut up half of the carrots into thin, julienned strips and arrange in a bowl. Empty half of the bag of broccoli florets and sugar snap peas in their own bowls and set aside. That way, they are easy to access once it is time to incorporate them into the pan with the frozen food. Adding in fresh vegetables at a later stage in the cooking process will ensure that they don't overcook, and the excess water from the frozen food will help steam them when covered in the pan.
Step 3: Prepare Main Dishes
Trader Joe's has a lot of options when it comes to frozen food. So, depending on the main dish that you choose, each frozen treat will come equipped with its own set of instructions on the package for cooking.
I recommend cooking in a pan on the stovetop, as opposed to popping it in the microwave. Cooking the food in a pan will ensure heat is evenly distributed and greatly reduce the likelihood of encountering frozen spots in your food after you sit down to eat.
As for some Trader Joe's staples to cook as the main dish, choose Mandarin Orange Chicken, Shrimp Stir-Fry, Beef & Broccoli, Kung Pao Chicken, Chicken Chow Mein; or the vegetarian option, Chicken-less Mandarin Orange Morsels.
Step 4: Add in Veggies
Depending on which entrée you chose, it might make sense to add certain veggies and not others. For example, adding fresh snap peas and carrots to a shrimp stir-fry will nicely compliment the lightness of the shrimp, whereas adding some additional fresh broccoli and snap peas to kung pao chicken will bring a brightness to heavy sauce.
After you've cooked the frozen entrée for a couple of minutes, add the fresh veggies of your choosing, reduce the heat of your burner, and place a lid on the pan. Lower the temperature of the stovetop more than you think you should — worse case scenario, the cooking takes a little longer, but you reduce the likelihood of overcooking the veggies and by extension way overcooking the frozen food. Be sure to lift the lid periodically and given the mixture a stir. Once the veggies have cooked for about six to eight minutes, take the pot off of the burner and leave it covered — you don't want the entrée to get cold.
Step 5: "Cook" the Rice
To me, this is arguably the most satisfying step in the preparation of a quick, middle-of-the-week dinner. I practically live on Trader Joe's frozen jasmine rice. It's so easy to make and, unlike cooking rice from scratch, you can do it at the very end of the cooking process, not the beginning.
Once your veggies, entrée, and sides are done cooking, pop one of the frozen rice packets into the microwave. Place the cooked rice in a bowl, sprinkle on some sesame seeds, add a few cracks of pepper, then simply stir and serve.
If you really want to get fancy, heat up some sesame oil in a pan, pile the rice in one half of the pan leaving one half of the pan free, and crack an egg. Slowly cook an egg in the sesame oil, and once it begins to cook, stir it into the rice.
Step 6: Enjoy!
Once everything is cooked, pile it onto a plate, mix in the rice, add a garnish of green onions and sesame seeds, and dig in!
What are some of your favorite Trader Joe's staples? Tell us in the comments!