The 2020 job market is a tough one. If you're on the hunt for a job right now, it will be a competitive market, with many candidates vying for a few spots. In this environment, it's important that your resume stands out. As we all know, it's the first impression that has to pass the algorithms and get you to the real person where your expertise and interpersonal skills can shine. Be sure you're not making the most common resume mistakes, and consider incorporating these new trends in resume writing.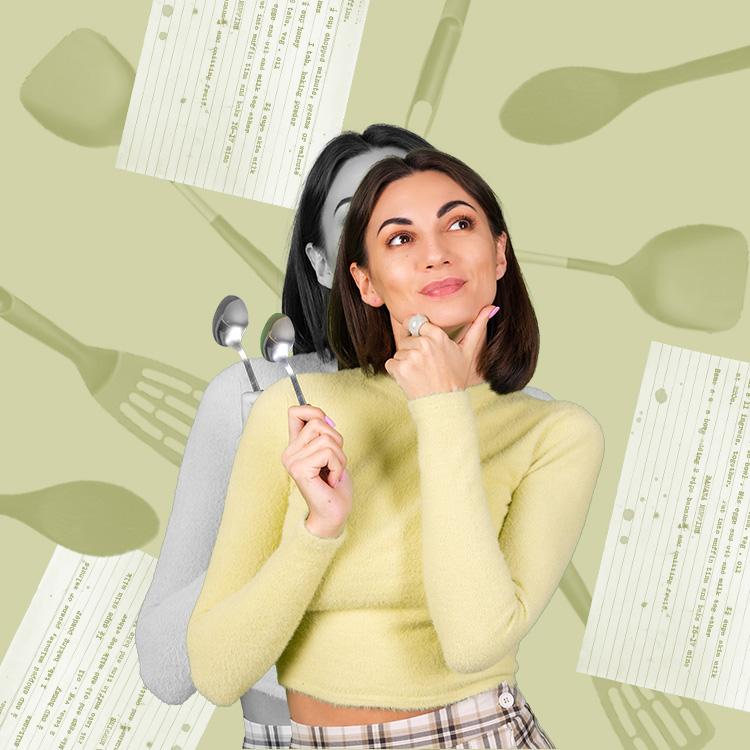 high in protein, good for gut health, and anti-inflammatory? yes, please!
Focus on Your Successes, Not Your Tasks
Your resume should not read like a job description. While it's easy to hammer out a list of all the things the job did, those are not the things that you did. That might be a bit of a perspective shift that can feel tricky to let go of. Should you really not list all the things you were "responsible for"? No, you should not. One option is to use a quick line under your title or company for a straight-forward description of your role. This helps set the stage, but doesn't waste bullets on the basics.
Then, spend the real estate of your bullets on only the things that make you look like the best person who has ever done this specific job. Thinking in terms of achievements, not tasks, is another way to help tighten up your resume so only the best stuff shines.
Lead with Verbs that Sell Your Skills
You might have heard that you need action verbs on your resume, but that's not enough—and it certainly won't help selling your skills in a tough job market. Instead, pick verbs that market your skills. "Managed" becomes "orchestrated." "Developed" becomes "streamlined." You get the idea. Ideally, leading verbs also shouldn't repeat on your resume. While it might not be possible to punch up every lead, do a scan and push yourself to see where you can strengthen the characterization. Here are a handful of success verbs to get you started.
Quantify Achievements as Much as Possible
Quantifying your achievements is a critical skill in and of itself! Some ways to get there are thinking about ways you increased revenue, cut expenses, generated sales, or improved or trimmed headcount. What does that sound like?
Generated over $X in sales…

Cut X days from a key process…

Saved X% of division operating costs by…

Improved client ratings by X%…
For those of us with jobs that find it hard to tie numbers to our functions, think in terms of processes, client surveys, or internal customers' satisfaction changes. Where there is change, there is some sort of number to put around it. It goes without saying though to be extremely thoughtful in how you put that together. You want to honestly represent your skill set, and you'll want be able to explain in detail exactly how you got those results to dazzle any interviewer.
Ditch the Objective
The first third of a page (virtual or otherwise) on your resume is hot real estate. Packing it with an objective statement that is completely about what you're looking for—even if you're highlighting skills—is not thinking through the hiring manager's eyes. If you feel compelled to add some introductory scoop on yourself at the top, make it a highlight of awards received, professional certifications, or a single line that sums up your personal brand.
Highlight Certifications
There are obviously as many different jobs in the world as there are people in the workforce. Since no two are exactly alike, sometimes your job description doesn't always convey your skills and capabilities. Instead, think about what certifications you can highlight.
Global certifications like Project Manager Certifications (PPMs), IT certifications, or others relevant to your job hunt do a couple of things. First, they obviously show you have a capability at a useful skill set. But even if you are job hunting slightly outside of your day to day in this tough market, they act like a quick translation signal to a hiring manager. They tell her that you are a professional in your field, and that you know how to study, plan, and self-direct to achieve a goal. That's powerful messaging!
Think SEO for Your Resume
Most firms today use applicant tracking systems to screen resumes. This means we need to think about resume writing like we would a blog post. Incorporating top SEO practices can help your resume float to the top. You want your story to be thoughtfully arrayed with the key words that your hiring manager would be looking for. As we know, that might mean you need multiple versions of your resume. This helps you tailor each to the keywords of the job description that are likely to drive you to the top of that human-reviewed pile.
Challenge Yourself on Format
Long, word-heavy resumes are starting to feel dated. Instead, trim as much as possible and push yourself to get to one page if at all possible. Depending on your field, it might also be worth seeing if you can transform your resume from a simple word doc to something with a little greater visualization. Even free apps like Canva have resume suggestions that offer some inspiration for visually arranging categories (breaking out education from skills or certifications and licenses, for example).
Don't overdo it if you're in a conservative or traditional field, but 2020 resumes across all industries are getting more creative with more white space. This is especially true if you're working in any field having to do with data. Think of your resume as a mini case study, showing exactly how you'd package up data (your work history) to tell a compelling, easy-to-digest story.
What if I Don't Even Need a Resume?
More and more companies are using their own individual hiring systems. Some don't take resumes, others are optional. Most will make you fill out some version of their own questions reflecting on your skills or experience. Even in these cases, going through the exercise of writing out a full resume is important. It gives you a library of your personal history to go back to and can make applying across multiple jobs more efficient.
How have you changed your resume in this job market?