Retinol is only for wrinkles, right? If you're anything like me, you've probably had this thought once or twice. Many retinol-based products are promoted for their ability to reduce the appearance of fine lines and wrinkles. However, retinol also benefits those in their 20s like me.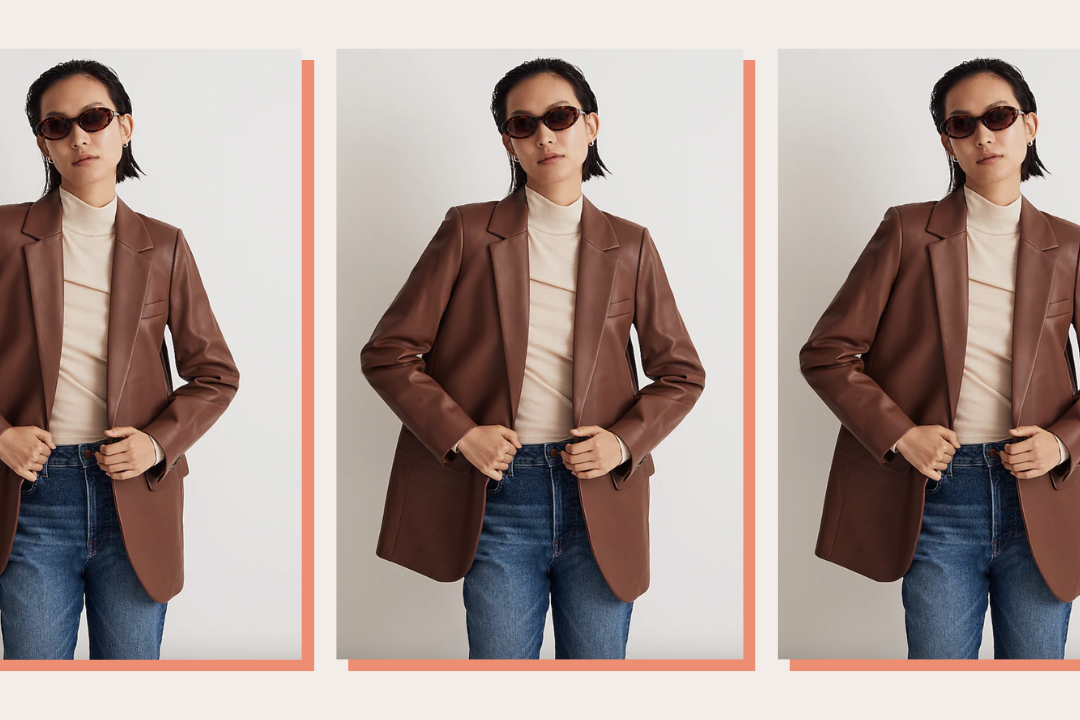 time for your fall wardrobe update!
I first started using a retinol prescription when I was in high school to keep my acne at bay. After a few years of use, I decided to go on Accutane and ditched the retinol. Now two years later, I am losing the initial glow I had from Accutane. I'm noticing a few minor breakouts and a bit of scarring. Re-enter retinol! Here's everything you need to know about retinol, even if you aren't looking for anti-aging benefits!
The Facts About Retinol
Retinol is a vitamin A-based ingredient that promotes cell turnover. According to dermatologist Dr. Fatima Fahs, retinol helps to exfoliate away any dead skin cells, which can lead to smoother skin, less acne, a glowing complexion, and, of course, diminished fine lines and wrinkles.
"In your 20s, retinol will help reduce acne—especially the small comedonal acne that
seems to be stubborn and results in textural changes," Dr. Fahs said. "It will also help brighten your complexion—who doesn't love a glow? Lastly, if you have scarring, sun spots or dark spots, retinol can lighten them."
Dr. Fahs also noted retinol boosts collagen production allowing for plumper-looking skin and a reduced appearance of pores.
Tretinoin (a highly concentrated Vitamin A-based medication) is often prescribed by dermatologists for patients with severe acne, sun damage, and wrinkles. The medication can be harsher on the skin than most over-the-counter products and is typically offered in three strengths: .025%, .05%, and .1%. However, retinol-based products have become readily available in lower doses at beauty and drugstores.
Retinol Dos and Don'ts
Start off slow to avoid any irritation or reaction. Dr. Fahs recommended applying a pea-sized amount to the entire face. Start off using the product every other day or every few days. As your tolerance to the ingredient builds, you can increase how often you use the product.
Moisturize! Retinol can be drying, so make sure to amp up your hydration. Dr. Fahs said if you have especially dry skin to try the "sandwich method" in which you moisturize before and after the retinol application.
Do not use retinol as a spot treatment. This can lead to irritation and dryness.
Stay consistent! "Results take a long time—remember, retinols are doing some big work, don't expect to see much improvement until 6-12 weeks," Dr. Fahs said. "Stay consistent—the glow-up is real!"
My Recommendations
When I started using retinol again, I was looking for retinol products that wouldn't break the bank and wouldn't require a prescription. I've got you covered on the most affordable and efficient retinol products that I found during my research: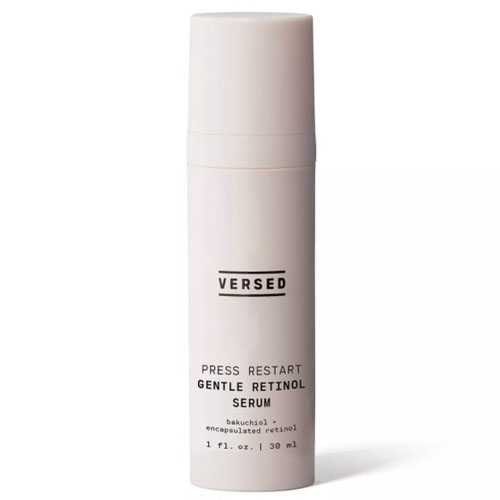 Versed
This is the one I chose to purchase after seeing Skincare by Hyram recommend it on his Youtube channel as a great introductory option. I was able to get my hands on it at my local Target, so if you see it in stock on your next Target run, I recommend grabbing it right away! I decided to go for this serum because it's very gentle at a .03% retinol, and I was looking for the safest option after being out of the game for so long. The formula is a silky, gel consistency and doesn't burn upon application (a major plus when it comes to retinol, which can be very irritating in high concentrations). It has a slightly green tint due to the added chlorophyll, an antioxidant that fights again free radicals.
The Inkey List
The Inkey List is one of my favorite brands for affordable, effective skincare. Their retinol serum is only $9.99. Several Sephora reviews mention this product is gentle enough for nightly use. The ingredient list also includes squalane, which promotes overnight hydration, so you won't experience the common drying effects you normally get with retinol. They also have a retinol-based eye cream that promises to improve the appearance of fine lines, boost collagen, and brighten the area!
The Ordinary
A fan favorite for under $10. Similar to the Inkey List, The Ordinary's retinol includes squalane, which makes the formula more gentle and safe for nightly use. The Ordinary has a couple different variations of this product with higher concentrations of retinol derivatives, depending on your needs and skin type too. The .05% concentration is a bit gentler than some of the other options, so it's a great starting point!
Final Results
For starters, don't be scared of retinol. While yes, it is often prescribed by a dermatologist in high concentrations and may be geared towards wrinkles, it has so many other benefits. Many of the options available at drugstores and beauty stores are more gentle and affordable. After using the Versed retinol for about a week, I noticed my blackheads were decreasing and my skin was definitely glowing! If you are looking for an ingredient that will fight acne, dull skin, and uneven texture, retinol could be the answer. Plus, you'll be preventing wrinkles in the future! What more could you want?