No one would be surprised to know that I took up being the "sex person" of my friend groups quite early in life. I was the first one to talk about sex (even if I wasn't even close to having it), exploring masturbation, feeling sexual, and more. I'm pretty shameless about sex and don't find a reason to not discuss it. So, after I first tried the Satisfyer Pro, I literally couldn't stop telling my friends about it. Here's why: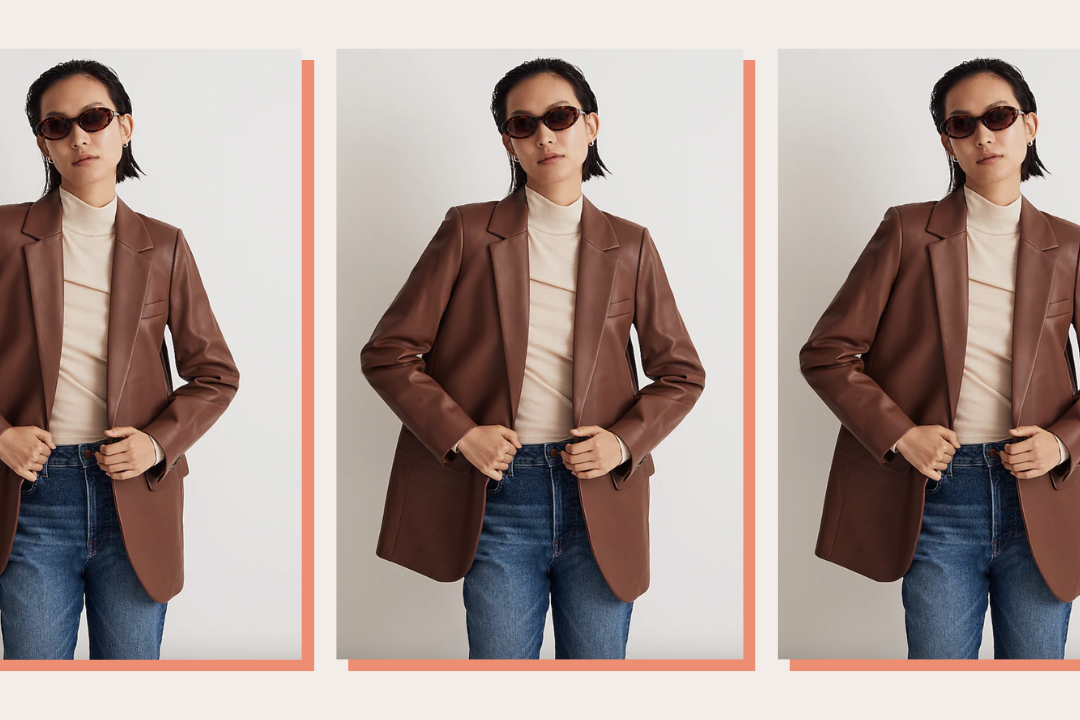 time for your fall wardrobe update!
About the Vibrator
Satisfyer was one of the first toys I found on the market with this "air pulse technology." Essentially, this vibrator uses special technology to mimic the suction and pulsations you would feel receiving oral sex. So, this toy is ideal for anyone with a clitoris, as I can't imagine you could really use it any other way, and it is not supposed to be inserted whatsoever (that would absolutely hurt). This toy has 11 different intensities, is waterproof, and is rechargeable with USB (the original Satisfyer took batteries, which was my nightmare and encouraged me to upgrade to this one after about a year).
Design: 7/10
I wouldn't call this vibrator beautiful by any means, but it's not horrendous either. What I love about the design is how easy it is to hold onto for a somewhat long period of time. The whole thing with the clitoral suction is that you have to keep the vibrator on your clit in the same spot until… you know. But this would certainly pass Grace and Frankie's vibrator test because my carpal tunnel-ed wrists never lock up when I use this.
Another design feature I love is the shape and size of the head. It's a little bigger than other suction vibes on the market, which I love because it goes over a little bit larger of a surface area. I find this makes the experience a little better, especially when it's turned up to a high setting. There is such a thing as too much stimulation, and I like that this disperses it around that area instead of just pointing it all straight into the clit (which you might love if you love a really high-powered vibrator).
Clean-Up: 10/10
This is one of the easiest vibrators to clean (reminder: you should be cleaning your sex toys after every single use!). The head removes, so you can take it off and clean it with warm, soapy water in a jiff.
Volume: 7/10
This isn't the quietest vibrator on the market, but I could definitely still use it if I had roommates lurking around without fear. When you turn up the intensity, it definitely gets a little loud, but when you're holding it against your body, the sound really muffles and you can barely hear it.
Intensity: 9/10
I've had this toy for about two years now, and when it's filled with new batteries and ready to go, it's still quite intense for me. I've tried a few other clitoral stimulation vibrators that have this suction technology, and this is the most oral-sex-simulation I've ever felt. I went through a two-year relationship during which my partner never went down on me, and I barely even thought about it because I had this to make up for it. It creates a perfect rhythmic sensation that actually kind of feels the way a tongue would, but in a totally "this is awesome, I stan technology" way rather than feeling weird. This is the only toy I have in my arsenal of many that actually helps me achieve multiple orgasms (do you need to know anything else or have I already sold you?).
If you don't love penetrative toys, this is basically the gold standard. Long are the days of the wand (which I still love, don't get me wrong) because this toy does so much better!
I've only ever used this vibrator solo, but that doesn't mean it can't be used with a partner too.
Price: 10/10
You cannot beat the price of this vibrator. Some vibrators on the market go up to $200, and at $30, this one is as much as I'd spend on a new sports bra. Plus, it lasts forever. I've had my Satisfyer for four years now (yep, four years!), and it works just as well now as it did when I first got it. This is something you'll hold onto forever.
The Verdict:
When someone asks me what vibrator to get, this is always the first one I share. I have spent many nights in with mine, and I love it just the same now as I did years ago when I first tried it. Whether you're new to sex toys or are a seasoned vet, there's a place for the Satisfyer in your collection.