Hands down our favorite thing about summer is summer nights on a patio — any patio will do, as long as we've got chilled wine and great friends there, too. We've officially found one of the most glorious patios we've ever seen, owned by superstar home renovator, Becky Daly of the blog Daly Digs. She's renovated this fixer-upper from the inside out, finally bringing her killer eye for vintage pieces to her patio — and boy, are the results something else. Complete with two seating areas, a gorgeous color palette, and a bathtub full of plants, this patio's got it all. Read on for how she made it all happen.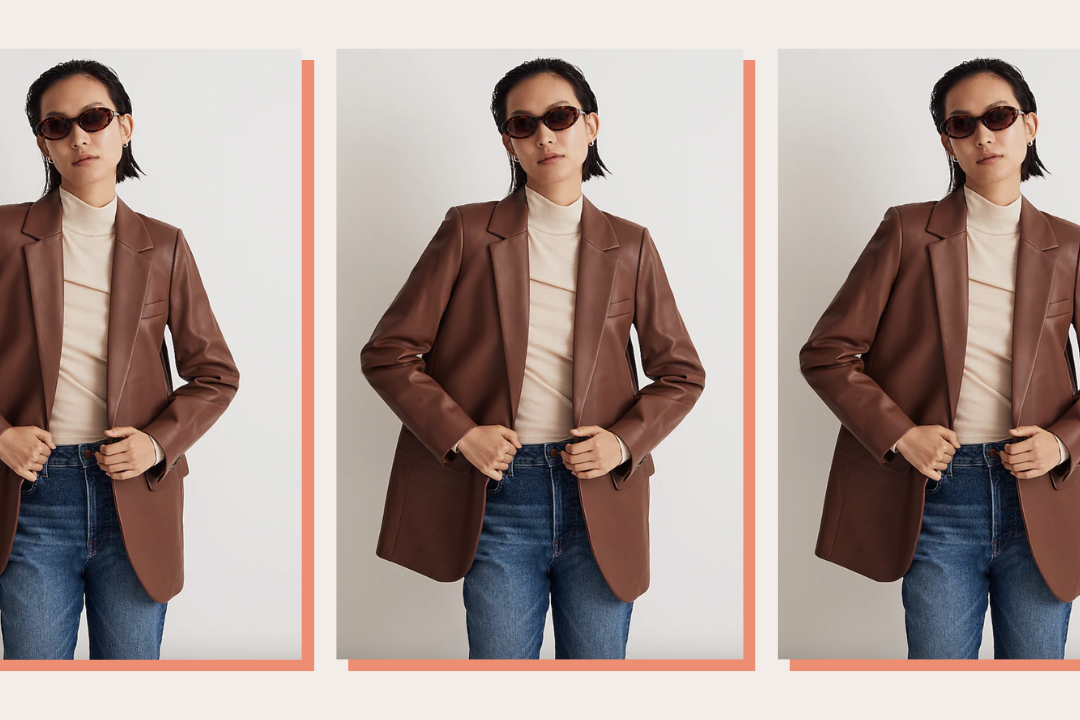 time for your fall wardrobe update!
Name: Becky Daly, Blogger & Interior Designer at Daly Digs
Age: 34
Rent or Own: Own
City/State: Tampa, FL
How did you land in designing and styling? What advice would you have for women looking to pursue the same career?
My journey has been a little unconventional, but I've always had an interest in design. I can remember constantly rearranging and sketching my bedroom floor plan as a little girl, and then as a teenager I worked at a local antique shop where my love for visual styling and appreciation for vintage decor developed. I considered going to college for design, but I ended up taking a completely different career route and joined the Army, went to college for International Studies, and spent 10 years working for the Federal government in the intelligence field. I was content for a while, but over time I became worn down and my desire to do creative work grew stronger and stronger. Itching to do something outside of the rudimentary day job, I launched a vintage furniture rental and wedding/prop styling business that I ran while working full-time. That business reinvigorated my love for furniture and styling, but after a few years, I learned the wedding and event industry wasn't for me. Around the same time we found and purchased our fixer-upper home, so I decided to start a blog to document the process and share other lifestyle stories. Last year, I resigned from my government job and have been working exclusively on our home, the blog, and taking on more and more client work from people who are finding me through the blog and social media! It's been a crazy journey but I'm so happy with where I am now!
What does a regular day look like for you?
No day is the same, but typically I wake up with my husband and we have breakfast together before he leaves for work, then I jump on the computer to get some blogging and/or design work done. Then I'm either juggling contractors/bid shopping for our own home or clients or shopping for design projects.
You purposely picked a home that needs a whole lot of love — what other projects have you and your husband worked on?
Literally every square inch of our home needed work when we bought the house, so we're always working on something! We've been here two years and have had a new metal roof installed, replaced a ton of flooring, painted the interior and exterior (ourselves!) of the house, installed chandeliers in our 24' living room, finished the dining, master, and guest bedrooms, and recently wrapped the renovation of our two staircases including the installation of new metal railings.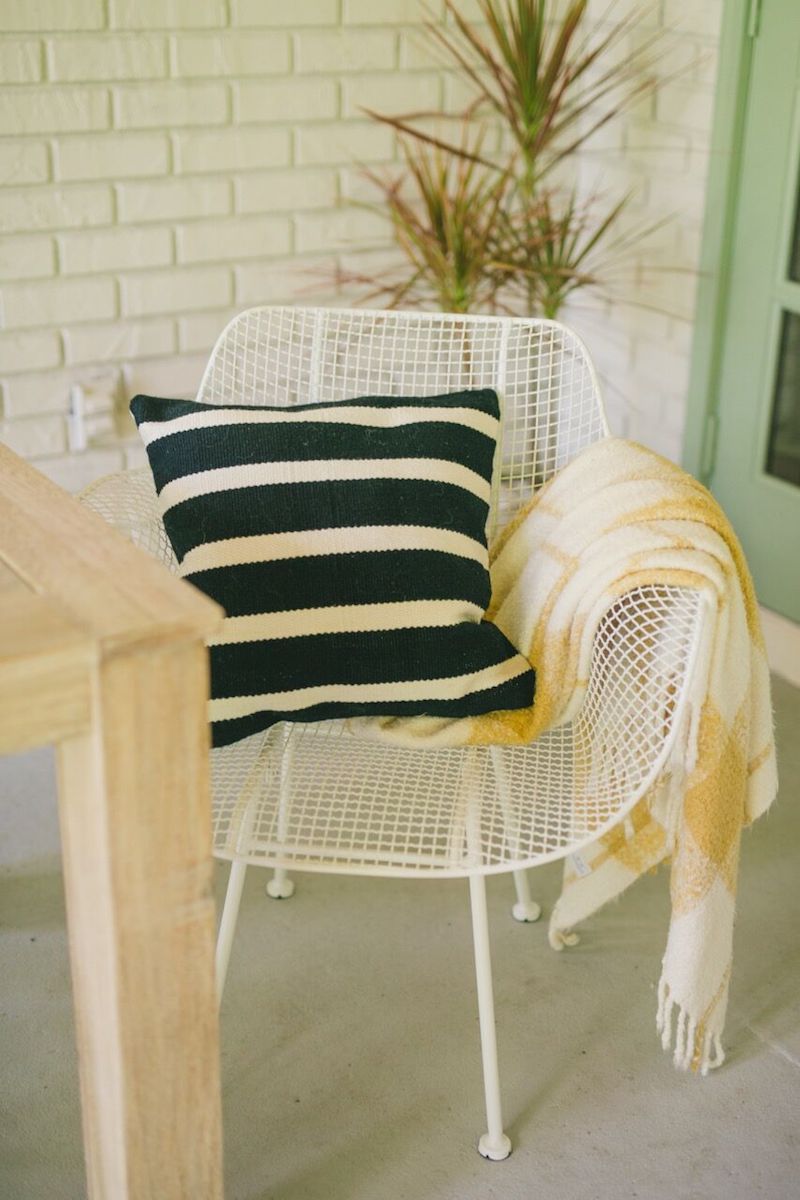 Do you have a favorite room in the house? Why?
I absolutely love our dining room. It has cathedral ceilings with rustic beams and floor-to-ceiling windows that allow natural light to flood in. Our dining room table is antique and was my husband's childhood table that my in-laws gifted to us when we bought the house. I love the thought of having a sentimental family heirloom in our home.
How was your patio space being used before you re-vamped it?
I can't help but laugh thinking about the patio before the revamp. It served as a workshop/storage area and housed all of my husband's tools and our home renovation necessities. Think endless cans of paint and power tools. It was scary and not at all cute! Our home doesn't have a garage (we hope to build a detached one someday) so essentially, the patio was serving as a space for all that ugly but necessary home maintenance stuff that one would normally hide in the garage.


Were there any design challenges this space presented? How did you overcome them?
Space planning was a challenge early on. I wanted the patio to be dual-purpose and have areas for lounging and dining, with both able to accommodate at least six people. The patio is irregularly shaped so it was tricky. We had to go with a smaller dining table than originally planned, and I opted to use space-saving stools as dining seating so they easily slide under the table when not in use.
We love the soft color palette you've used! What inspired those choices?
The patio decor and furniture are intentionally pretty neutral, which is a slight deviation from my typical color-loving style. I wanted the patio to feel relaxing and serene. I pulled in color inspiration from the vintage kilim pillows, an early find for the space. About mid-way through the project, I had the idea of painting the exterior of the french doors and I went through many swatches but landed on the sage green because it is a really peaceful color that played so well with the greenery in and around the space.
Walk us through the transformation process. How long did it take?
At first, the project moved slowly because we were waiting on a shed to arrive so we could clear out all of the tools and paint the concrete floor. I ended up joining in on the 6-week One Room Challenge to give us the extra push we needed. Funny enough, I was hosting a surprise backyard birthday bash for my hubby a couple days after the One Room Challenge reveal so it was the perfect disguise for getting the patio done in time without my hubby catching on to what I was up to! We worked around the tools for the first couple of weeks installing the rustic wood pallet board ceiling, painting the patio doors, and working on the landscaping off of the patio. There were definitely blood, sweat, and tears but we finished on time!
What are your go-to sources for furniture and decor elements?
West Elm and World Market are a couple of my go-tos, and I love Target for accessories. I love to decorate with vintage and one-of-a-kind pieces so I also frequent local vintage shops as well as Etsy and Chairish. Unfortunately, a timeline can sometimes be an impediment to finding great vintage pieces for a space, but I always strive to.
Were there any special considerations you had to keep in mind as this space outdoors, but covered?
Here in Florida, we have very hot, humid, and rainy summers, so even though the space is covered, I selected outdoor-friendly cushions and metal chairs for the dining area. We also have fur babies, so when it came to selecting a rug I knew it needed to be a durable outdoor rug that will withstand pressure washing.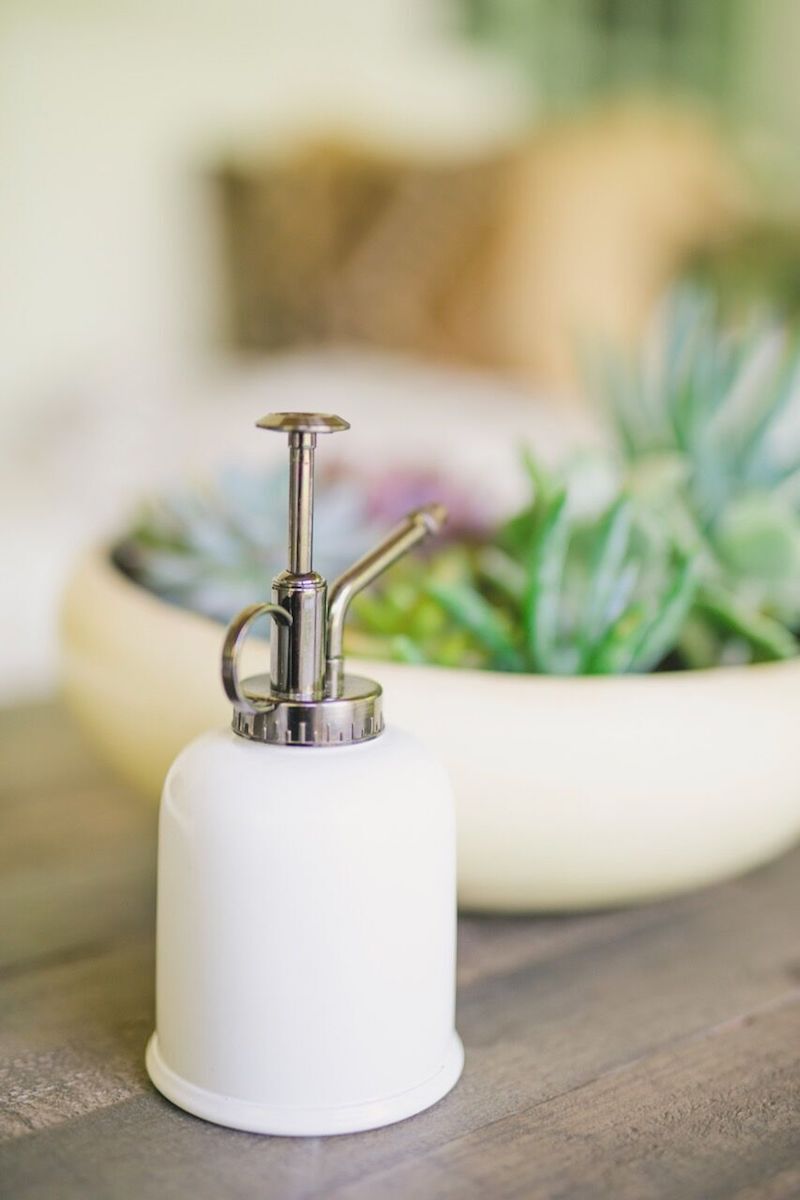 What was your original vision for this patio? Did it change at all during the transformation?
The patio is pretty in line with the original design scheme but we did have to make a couple of changes. A rustic farm table was in the original plan but the one we had our eye on was too large for the space, so we ended up purchasing the table that matched our sofa and chair. I also envisioned a unique architectural salvage piece for the back wall above the sofa but wasn't able to find something in time. I'm still keeping an eye out.
Is there an accessory or furniture piece that you really love?
I love the vintage tub that houses the herb garden. The tub is a vintage Hungarian childs' tub on a stand that was sourced from an orphanage by the dealer I procured it from. It's a unique and versatile piece. It makes a great drink bin when entertaining but I decided to change things up and plant and herb garden. The wire mesh chairs at the head of the dining table are another favorite. They are vintage inspired and I love the shape and look of them.
What are you most proud of in this space?
I'm most proud that we did it ourselves, and we did it together. When you've poured so much hard work into a space it really makes you appreciate the finished product. My husband and I know all the quirks of the space, what we had to go through, and have memories of the chaos of getting it all done… like the one day I cried over the thought of shoveling a truckload of landscaping rocks and almost gave up on finishing the challenge on time… or when I cut my finger with a razor blade getting the paint off the doors…or how sore his shoulders were after installing paneling on the ceiling for three days straight. Those memories and experiences, although not fun at the time, are all part of making our house a home.
How would you describe your design style?
To keep it simple, I typically call my design style "eclectic" but I think "rustic modern" or "modern traditional" may be accurate. Whatever you want to call it, I love mixing modern pieces with vintage and rustic or primitive finds and global elements for a layered, collected look that is easy to live in.
You have an adorable dog! How did you choose pieces that would be pet-friendly and still stylish?
We have two dogs and, although we don't allow them on the outdoor furniture, they track in dirt, and Java the German Shepherd is always dropping her dirty, slobbery ball on the seat beside us — so I knew I had to have removable cushions so I can throw them in the wash when needed.  A durable outdoor rug you can pressure wash is helpful and I like to try to think of them in terms of the design of our home, so I included a basketweave floor pillow turned doggie bed to give them a comfy place to lounge too!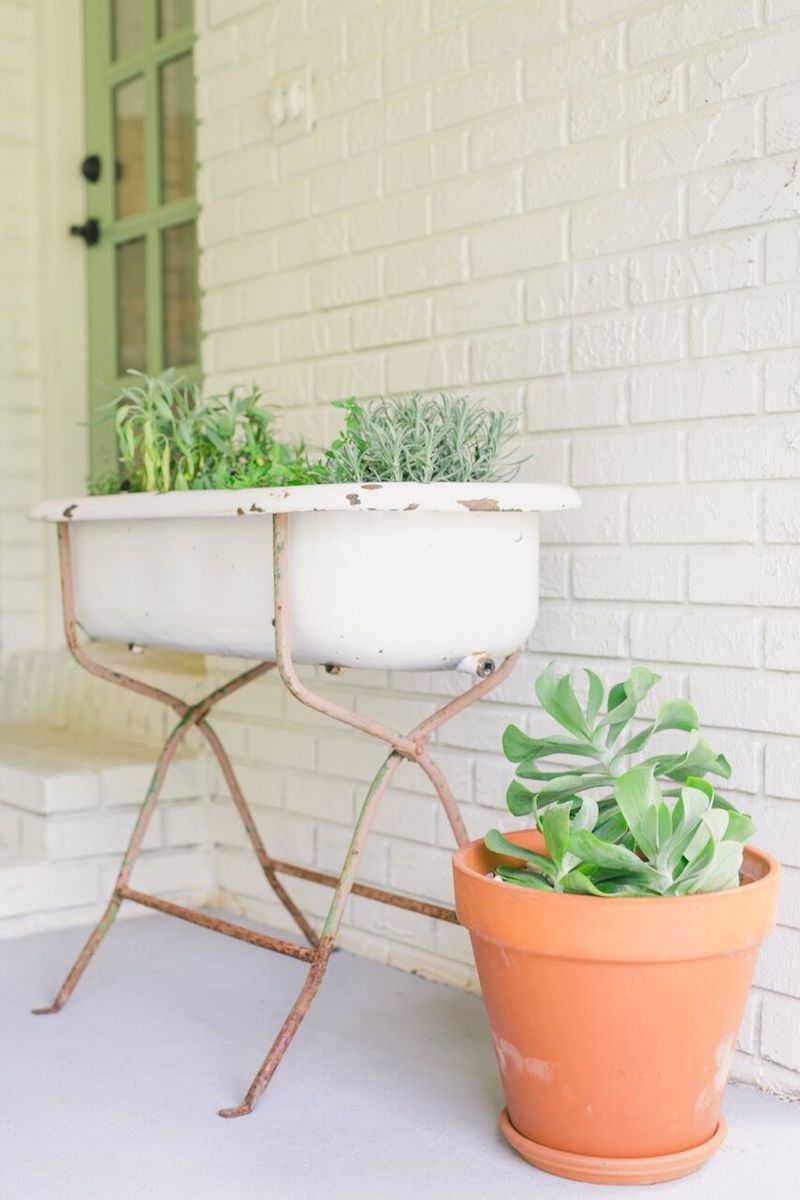 What advice do you have for women looking to re-do their own porches?
First, consider how you want to use the space. Do you want an area for dining or just relaxing? How many people do you need to accommodate? Is the space covered? Do you need surfaces to place your summer cocktail? (Yes!) Answering these questions first helps set the stage for designing a space that is suitable for your needs.
What do you wish you knew before you started this project?
I wish we knew how much time and how many boards it takes to panel a 200+ sq foot ceiling!
What project is next for your fixer-upper home?
Currently, we're working on some exterior projects including finishing the landscaping that we started as part of the patio project and repairing and staining the porch deck. I'm crossing my fingers for a kitchen renovation soon, which also includes the powder room, pantry, and mudroom directly off the kitchen! The project will be huge in both scope and impact so stay tuned!