It's no secret that our office is obsessed with former Domino Editor-in-Chief Michelle Adams. There's been many a group chat ooh-ing and ahh-ing over her home decor and instagram images. When photos of her home decorated for the holidays hit our inboxes, I didn't think the squeals could get any louder. Today, Michelle is sharing how she decorated her space with items from her newly opened shop, The Maryn, and how we can recreate the look at home.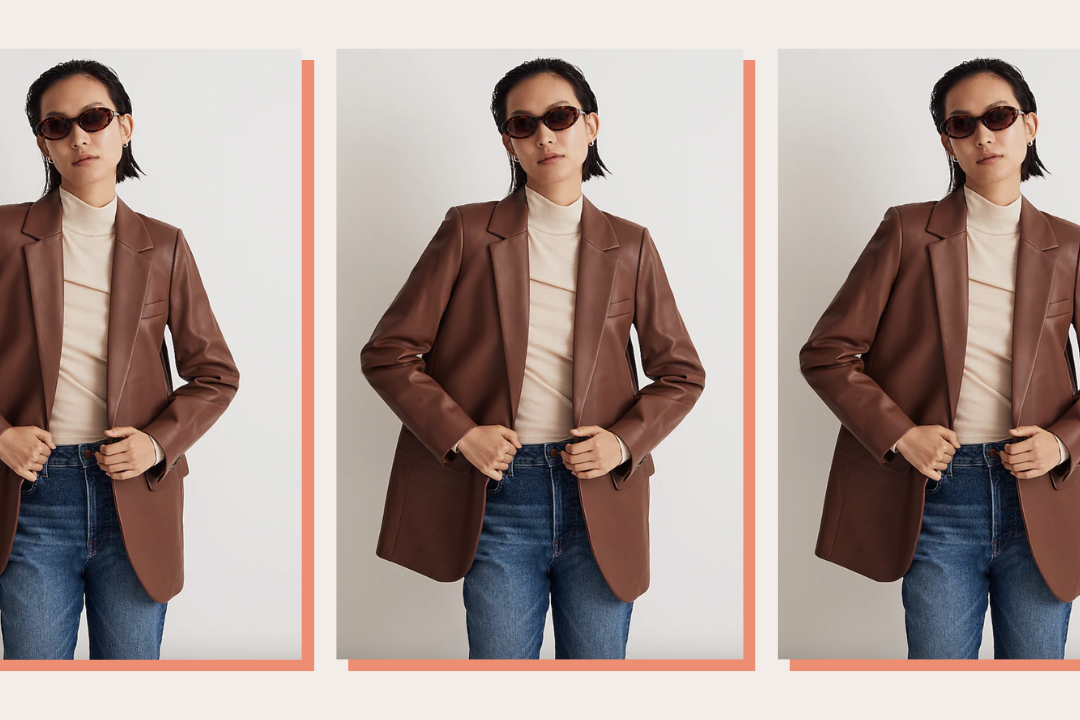 time for your fall wardrobe update!
1. Allow greenery and textiles to do the heavy-lifting.
While my aesthetic certainly isn't described as "minimalist," I do opt for simplicity over tchotchkes–especially of the holiday variety. So instead of Santa's, reindeer, and other such holiday knick-knacks, I rely on tartan plaids, festive centerpieces, fresh garland, wreaths, and of course an oversize Christmas tree. My house smells great and feels cozy! Furthermore, it's a holiday version of my home, rather than a completely redesigned space.
2. Go the extra mile for overnight guests.
While the decor in my own bedroom remains fairly consistent, I'm happy to deck out my guest room for the holidays. Festive plaids, candy-cane stripes and fresh greenery snipped from the tree show your guests that you've put some thought into their visit. A couple pairs of slippers and extra robes are a nice touch as well.
3. Engage the senses.
In addition to ensuring your home looks festive for a gathering, it's also nice to put some thought into the way it smells. I'm a huge fan of piñon scented wood incense, and usually burn a couple bricks each day! To put it simply, piñon smells like winter: fires burning in every home, smoke drifting lazily out of chimneys, and for me personally it's reminiscent of my childhood holidays spent in northern Michigan. So I love that my house can smell that way, too. It's always the first thing my guests comment on. Plus, as an added bonus it neutralizes any lingering odors from cooking.
4. Try potted, plantable trees.
Rather than tossing my trees curbside, I enjoy planting them in the new year. To hide the planter during the holiday season, I opt for chic baskets in festive colors.
5. Make mealtime memorable.
If I'm going over the top in any space, it's definitely in the dining room! I chose to place my tree near the table this year as it adds to the magic of holiday gatherings. Festive patterns piled on top of one another, twinkling lights, oversize dinnerware, a well-stocked bar and curated playlist make for an evening to remember.
6. Don't forget the kids!
Arrange a special place setting for the little ones. I'm obsessed with these wooden kids plates and matching flatware! It's also a good idea to have coloring books and games handy for longer family gatherings.