If you're anything like me, you plowed through all 10 episodes of Netflix's new hit Emily in Paris in one sitting. I came for the fact that it was created by the same guy who birthed Sex and the City and stayed for three very specific reasons.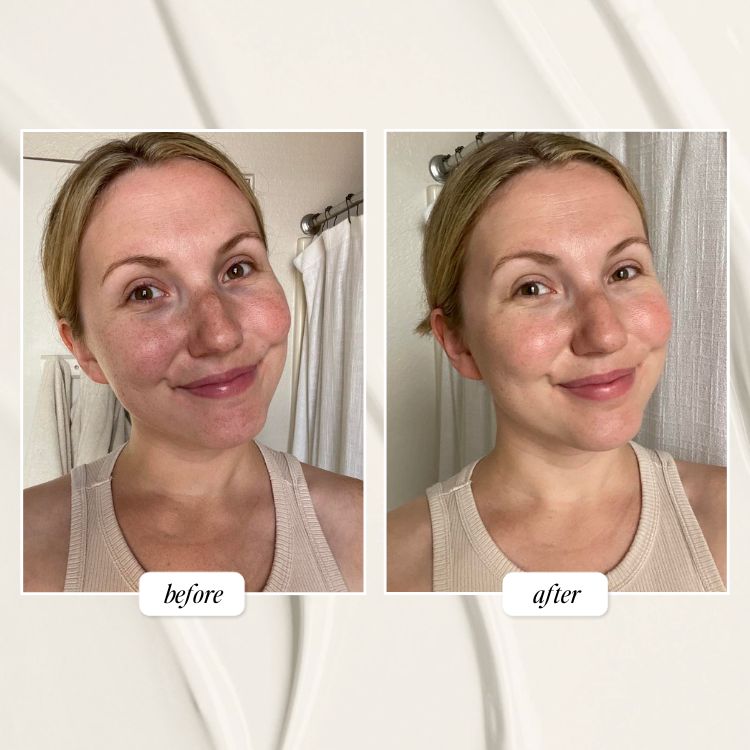 The first being all of the fashion moments I didn't know I needed. I'm far from a maximalist in my own right but the bright colors, layering, appliques, and ridiculous hat choices were seriously dessert for my eyeballs. Secondly, Gabriel. If they launched a spinoff from his point of view and named it Gabriel in Paris, it would be my Bible. How dare he be so good looking. Did I ask for a handsome French chef to reset my standard of what I'm looking for in a man? No! But did Netflix give that to me because they love me, personally? Absolutely! And last but not least, the scenery in itself was simply perfect.
I've never been to Paris and, given today's current climate, I doubt I will anytime soon. But pressing play on the first episode was like teleporting to France. I lived out my Parisian dream where I could palpate the romance, adventure, and culture. Until my wanderlust can lead me to different parts of the world (obviously, Paris is up first), I'll let it take me to these 21 shows and movies that will make me feel like I'm traveling far from my studio apartment in Chicago.
Where to stream: Amazon
Under the Tuscan Sun has everything we love in a movie: amazing scenery, strong female friendships, humor, some fixer-upper real estate, and good-looking men. The main character, Frances, elopes to Tuscany after her divorce but her "quick trip" becomes a bit more permanent when she pulls the trigger on buying and remodeling a dilapidated Tuscan villa. It's a story of taking chances, surprising yourself, and finding that good things happen when you step outside of your comfort zone.
Where to stream: Hulu
Wine and international travel? Say no more. The Wine Show follows two actors (the Matthews) who embark on a journey to understand the beautiful mystery behind the wine labels they encounter—from the selections they enjoy on a day-to-day basis to the rare, expensive pours I can only dream about. The pair uncovers stories of wine from 11 countries on five continents, but more importantly, explores the stories of people and the world that shapes them.
Where to stream: HBO
While the dramatic storyline of Downton Abbey is enough to keep your attention, its setting is truly icing on the cake. The grand production, made possible by real England castles and architecture, takes us around England to Northumberland, Oxfordshire, Hampshire, Yorkshire, and more.
Where to stream: Netflix
Salt Fat Acid Heat is the feel-good show you need in your life. The series follows chef and food writer Samin Nosrat on her pursuit around the world to answer the million-dollar question: What makes food delicious? As Nosrat travels the United States, Mexico, Japan, and Italy, you'll definitely work up a hunger for travel and the cuisine that it has to offer.
Where to stream: Hulu, Netflix
Outlander is a historical drama that takes place in Scotland during WWII. This captivating series will catch your eye for many reasons, a prominent one being the picturesque scenes of Scotland. The show was filmed in different areas of Scotland including Kinloch Rannoch, Falkland, Glasgow, Edinburgh, and Glencoe.
Where to stream: Amazon, Showtime
If you're looking to get sucked into a five-season drama in the heart of Montauk, Long Island, you're in for quite the treat. This Showtime series follows the extramarital relationship of Noah, a schoolteacher, and Alison, a young waitress. Each episode contains two parts—one from the perspective of Noah and one from the perspective of Alison. With three Golden Globes nominations and two wins, this series is sure to keep you on the edge of your seat and in your feels.
Where to stream: HBO
Besides the star-studded cast of badass actresses (including but not limited to Reese Witherspoon, Meryl Streep, Nicole Kidman, Shailene Woodley, Laura Dern, and Zoë Kravitz), the panoramic scenes of Monterey, California will blow you away and make you want to work from home from there. If you haven't already fallen in love with this show, you totally will.
Where to stream: Amazon, Hulu
If you've never seen Mamma Mia!, I promise you that it'll make you want to pack your bags and fly to Greece. This 2008 musical film is based on the 2001 Broadway musical of the same name and includes a powerful cast including (but not limited to) Amanda Seyfried, Meryl Streep, and Pierce Brosnan. The plot follows Sophie, a bride-to-be who secretly invites three men to her wedding—all of which have the potential to be her father based on her mother's private diary entries. Come for the music, stay for the drama, and watch it again and again to pretend you live on Kalokairi Island and fulfill all of your Greek Goddess dreams.
Where to stream: Netflix
Sense8 is a Netflix original sci-fi, drama series that follows eight strangers from different parts of the world who realize they are "sensates" who have the power to share thoughts, languages, and skills. The series was filmed in locations all around the world including Mexico City, Berlin, Amsterdam, Chicago, Malta, Brazil, Iceland, London, and more.
Where to stream: Netflix
This was the first show that made me think that New York City girls were the absolute coolest (that thought still rings true to this day). A majority of the show takes place in the Upper East Side of NYC and will make you want to book a trip there STAT.
Where to stream: Hulu, Amazon
This rom-com takes place in Verona, Italy which is known to many as the home of Romeo and Juliet. In this film, the protagonist, NY-based Sophie (Amanda Seyfried) finds herself on a pre-honeymoon trip to Verona with her fiance where she independently stumbles upon thousands of broken-hearted "letters to Juliet" in Juliet's Verona Courtyard. In Sophie's pursuit to answer a letter and help an elderly woman, Claire, find her ex-lover, she meets Claire's grandson who happens to be handsome as hell and mysteriously broody. My fav. Also, can someone tell me why my eyes started welling up when T. Swift's Love Story enters the trailer at 1:38? I need help.
Where to stream: Hulu
Speaking of New York, let's take a trip to The Hamptons, shall we? Again, this show was the first to let me (a Midwestern gal) know that New York was more than just buildings, bridges, and city lights. This breezy getaway is far from a day at the beach, as it follows Amanda on her journey for revenge. Grab your popcorn and kick up your feet, this one gets good.
Where to stream: Amazon
This Amazon Prime Original is an Indian drama series that follows Tara and Karan, two wedding planners based in Dehli, India. In this series, old traditions are both honored and challenged while scandals deepen and become prevalent AF.
Where to stream: Hulu, Amazon
Julie & Julia is a biographical comedy-drama featuring the star-studded cast including Meryl Streep, Amy Adams, and Stanley Tucci. The film jumps between past and present-day, featuring a 1950s Julia Child, who moves to Paris to create a French cuisine cookbook for American housewives, and a 2002 unfulfilled Julie Powel, who embarks on a journey to find herself while cooking all of Child's recipes in a year and blogging about it.
Where to stream: Hulu
Watching Sandra Oh back in action post-Grey's Anatomy is enough for me to be hooked on this show but honestly, I was blown away by the plot, character development, and scenery. This spy thriller will have you on the edge of your seat while simultaneously dreaming of days in London, Paris, Romania, Tuscany, and Berlin.
Where to stream: HBO
As far as I'm concerned, The O.C. is the OG teen drama of our generation. This four-season series begins by following Ryan Atwood, a troubled teen from a broken home who later becomes adopted by a wealthy family in Newport Beach. Even though life in the O.C. appears comfortable and happy, it's not all that meets the eye as Ryan and his peers deal with growing pains, familial issues, and relationship struggles. Also, of note, everyone in this series is painfully good-looking.
Where to stream: Amazon
Before it was a film, Eat, Pray, Love: One Woman's Search for Everything Across Italy, India, and Indonesia was a memoir written by Elizabeth Gilbert in 2006. The memoir is an account of Gilbert's travels post-divorce which was later made into a film starring none other than our girl, Julia Roberts. Her story is one of finding nourishment, prayer, and love around the world and is an account that'll give you an appetite for life.
Where to stream: Hulu
This series is a whole ass rollercoaster. It's a mix of sci-fi meets supernatural drama and is like Survivor on steroids. The six-season series was filmed in Oahu, Hawaii and is the tropical getaway that none of the OG plane passengers asked for. Thankfully for us, we get to experience the scenes sans being stranded in the middle of the Pacific.
Where to stream: Netflix
This show was the teen mystery series that I needed in 2020. This series will make you want to move to the Outer Banks, take up a simpler Pogue life, and hunt for hidden treasure with your friends. At the very least, it'll make you want to book a trip to Charleston where the series was actually filmed.
Where to stream: Hulu
Take a trip to Ireland's Atlantic Coast and marvel over the lovely Hulu Original that is Normal People. This series follows the complex, developing relationship of Marianne and Connell from secondary school to undergrad and beyond. It's a modern, messy love story that tells the tale of two wildly different individuals who find themselves as they embark on an on-again, off-again relationship.
Where to stream: Hulu, Amazon
I could watch this movie over and over and over. Crazy Rich Asians was based on the 2013 book of the same name by Kevin Kwan. The story follows Rachel, an NYU professor and New York native, who travels to Singapore to meet her boyfriend Nick's family. To her absolute surprise, she quickly learns that Nick's family is among the wealthiest and most influential in Singapore. To say that things get complicated is the understatement of the century.