Like most, I was afraid of shapewear for a long time. All I knew was that it was expensive (or it didn't work), it was uncomfortable, and it would make me uncomfortable with how I actually looked. I also thought wearing shapewear meant I had something to hide; skinny women don't have to wear it!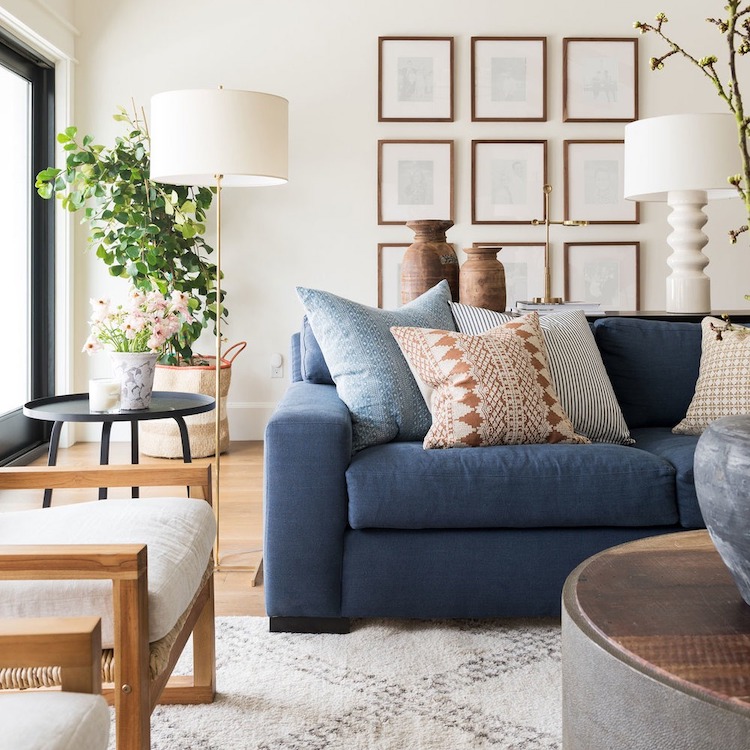 don't make the same mistakes I did
Then, I started talking about my body and listening to others talk about theirs, and I realized that while no one needs shapewear, and everyone can wear it to make themselves feel more confident. Even those with washboard abs and a coke bottle waist can use shapewear to increase their body image and feel better in their outfits. And shapewear isn't exclusive to special events either — wear your shapewear with your favorite dresses and skirts to add definition and shape.
As soon as Kim Kardashian's shapewear line, SKIMS, released, our entire office erupted in chatter about the brand and how good all the products looked. The shade range, the size inclusivity, and the various products for different clothing and needs — it was everything we hoped for in a shapewear brand. Here's why we can't wait to get our hands on every single piece:
Everything is made with the wearer in mind
I'm currently wearing a KKW lipstick (in "Classic Red"), a Kyle Cosmetics Kylighter (in "Cheers Darling"), and Good American jeans. I'm not new to the Kar-Jenner brands by any means, and I've loved everything I've tried from both. So, when I found out about SKIMS, I was intrigued from the start. The Kardashians are known for a lot of things, and their candidness about shapewear is one of them. This meant we knew everything would be made by someone who actually wears shapewear herself.
We immediately wanted to try the classic shorts and bodysuit shapewear. This style can be worn with anything, and SKIMS has found a way to change the game, making these basic styles something you absolutely need in your closet. One of the coolest things about SKIMS is the thought that went into making the pieces. You can tell the person behind the decisions has actually worn shapewear before. Everything that went into the designs is so thoughtful and what people who wear shapewear have been looking for for years. For example, I love that the butt of all the bodysuits and shorts is a different fabric from the rest of the shapewear. If you wear shapewear, you don't need compression in every part of it, especially in the butt area if you still want that to be emphasized.
There are so many options
We also love how many support options are available for every item. If you only want a little bit of compression, you can go with medium support; however, there is also super high support that comes with core control to suck in everything. We also love that you can pick and choose. I could get medium-support shorts and a super-high support bra; this allows us to get everything we want without sacrificing comfort.
It's super inclusive
The brand is following in the footsteps of some of our other favorites and creating products that work for all body types and skin colors. Shapewear is important to get right when it comes to color and size. If it's too big or too tight, it can't do its job. Luckily, SKIMS has us covered. With five different size options from XS/S to 4X/5X, tons of women can get their hands on these, and they will actually fit. The color is important based on the type of garments you're wearing — and we all know beige isn't "nude" for everyone. SKIMS offers nine different shades, including black, to make sure everyone has the opportunity to wear shapewear that matches their skin tone.
Now that we're obsessed with SKIMS, we're elated to check out their lounge collection. It's basically what cozy dreams are made of. I think I'll be a new woman wearing these in my apartment — imagine lounging with a book and a cup of tea with these snuggly pants? We definitely can't wait. All of this loungewear comes in the same sizing as the shapewear, and it's made with cozy fabrics that make staying in the cool new thing.
SHOP SKIMS
warning: you'll want to take everything home
This post was in partnership with SKIMS, but all of the opinions within are those of The Everygirl editorial board.