The difficulty of passing up an invite to dine alfresco in this gorgeous summer weather is understandable; unfortunately, that often means an increased consumption of oversized restaurant portions, bar snacks, BBQ, and alcoholic beverages ("Yes, we'll have another round of margs and guac, please and thank you"). It's important to stay healthy and maintain a regular fitness routine—despite the desire to relax and have fun as soon as it's quitting time. One of our favorite ways to do this is by exercising outside (a luxury the northern half the U.S. only gets to do certain times of year).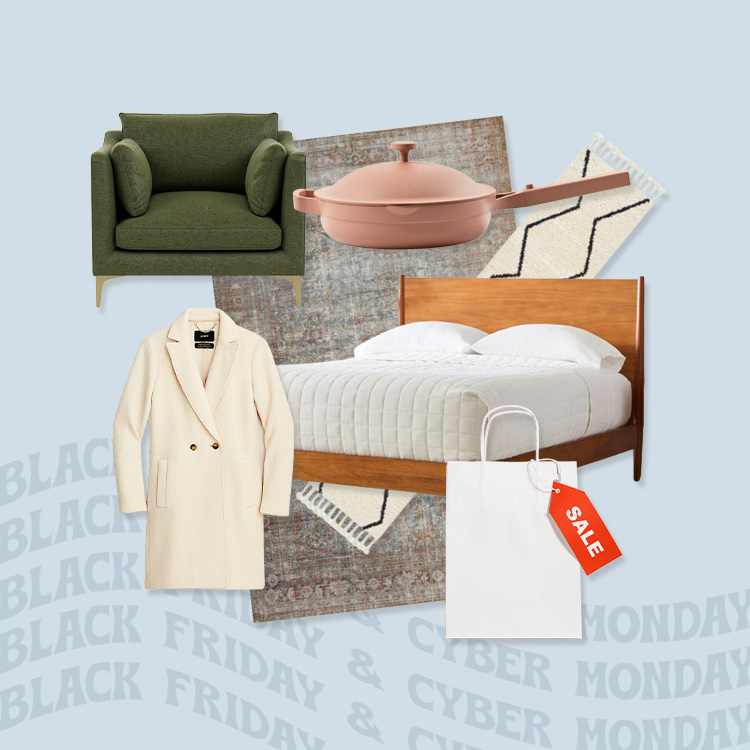 we combed the internet for the best OMG-CANNOT-MISS deals
We teamed up with LA fashion blogger Jenna Handweiler of Adorned with Love to show you how easy it is to transition from your outdoor summer activities (her favorite is yoga) and into something more stylish for running around town (or vice versa). "You'd be hard-pressed to find a girl in Los Angeles who doesn't do yoga from time to time, and I'm no exception," said Jenna. "After moving to LA, yoga quickly became one of my favorite forms of exercise. There are countless yoga studios available in the city, but when the weather permits, I love taking my mat to the nearby beaches. It's a peaceful departure from the hustle and bustle of city life, and leaves me feeling relaxed and recharged."
One of her favorite tips that keeps her going, especially early in the morning: Many fitness instructors advise setting your workout clothes out the night before and getting into them as soon as you wake up; it will serve as a reminder to get a workout in, even when you're tempted to skip it.
Jenna knew she'd be meeting a friend for brunch, so she donned a tie dye bra with black capris for yoga on the beach beforehand. All she had to do afterward was throw on a sheer sweater and let the colorful pattern peek through. Fortunately, athletic wear nowadays is stylish enough that it can often double regular clothes. While Jenna chose to change into a comfy pair of boyfriend jeans, she easily could have just kept the black leggings on! That's why it's important to invest in versatile, quality athletic wear like these items from Athleta, so you can get more use from them outside of your expected workouts.
We've compiled a list of our 10 favorite outdoor workouts, and the best part is that any of these can be done in public spaces, whether it's at a park, lake, beach, forest preserve, or your own back yard if you're lucky to have one!
10 Free Outdoor Fitness Activities
1. Yoga
2. Walking or Jogging
3. Plyometrics (Jump Training)
4. Swimming
5. Kayaking or Rowing
6. Hiking
7. Rock Climbing
8. Cycling
9. Rollerblading
10. Surfing
Once that extra 30 or 60 minutes of fitness is checked off your to do list, indulging in the desirable temptations patios offer seems alright by us! Nutella crepe? Yes, please. Bottomless mimosas. Sure! Those delicious aromas, boozy and chilled cocktails, abundant laughter, and classic music pull us in time and time again whether it's a weekend brunch, weekday work lunch, or happy hour at the local watering hole.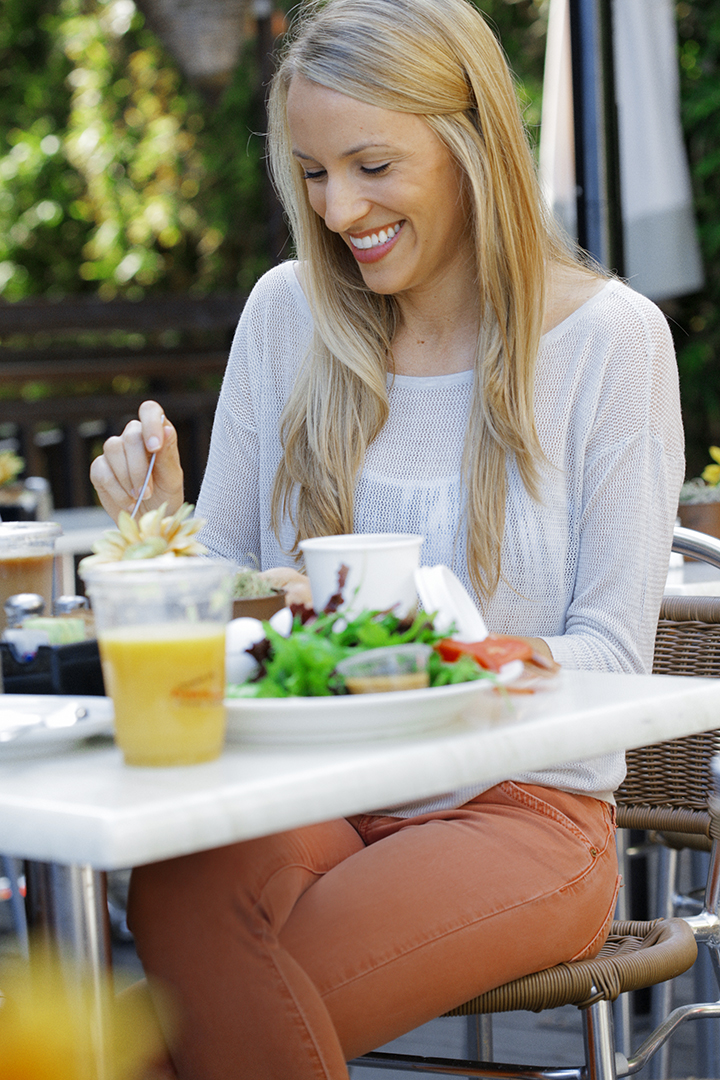 "Enjoying brunch on the weekends is one of my favorite activities, so fitting a workout in beforehand helps alleviate the guilt that comes with my serious sweet tooth," said Jenna. "I often head to a favorite spot to meet friends immediately after my workouts, so I prefer athletic wear that can easily transition into other activities, like running errands or meeting up with friends. This outfit is a perfect example of a look that can be taken from the beach to brunch, while looking appropriate with just a few simple adjustments."
Don't forget to follow Jenna on social:
What's your summer workout routine? How do you make it easier to include fitness in with the fun?
This post brought to you by Athleta, the premier fitness fashion brand for women.