You might assume that a beautiful fashion blogger would have a home as enviable as her wardrobe. In the case of Kat Tanita, your assumption would be absolutely correct! The creative fashion and travel maven's West Village apartment blends the classic, the unique, the Parisian, and the bold – successfully creating a work-from-home space that has us all heart eyes emoji. Pin these photos to your dream home board, ladies, and prepare to feel majorly inspired!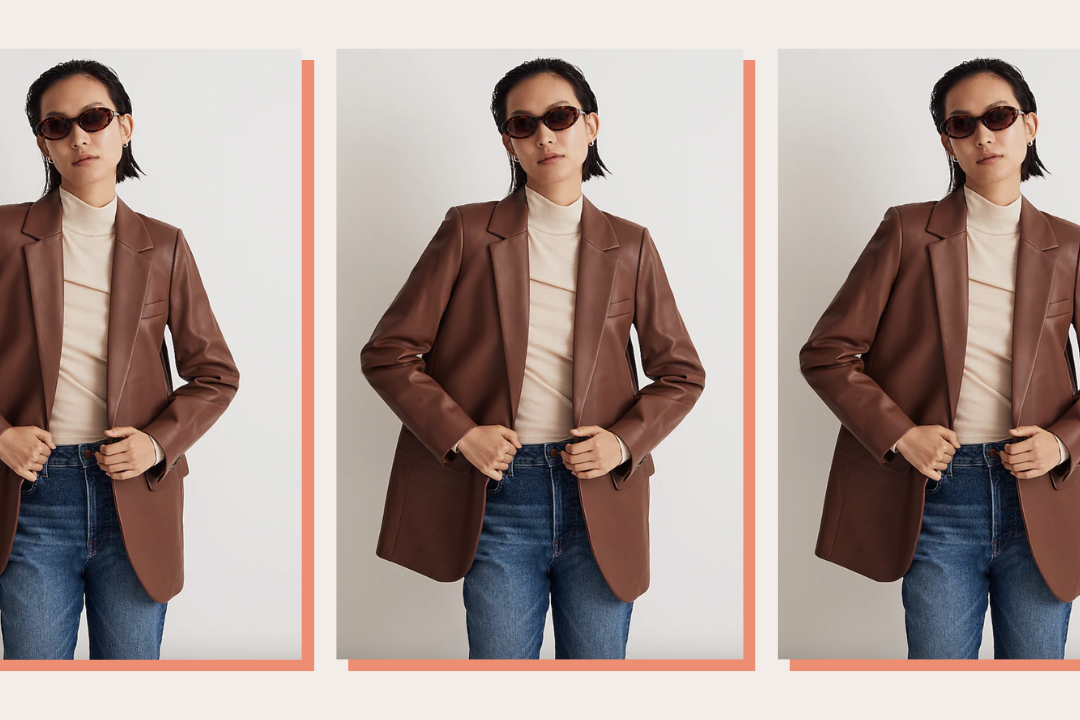 time for your fall wardrobe update!
Name: Kat Tanita, blogger behind With Love from Kat
Age: 28
Square Footage: 650
Rent or Own: Rent
Location: West Village, NYC
Your career started out in the fashion industry. How did the industry prepare you to go into business for yourself? How did your experiences inspire you to create your blog, With Love From Kat?
I moved to New York City when I was 22 after having graduated college with a degree in design. I landed a job working at a small jewelry company and was asked to do a bit of everything there — from PR, social media, sales, trunk shows, accounting, coffee runs — you name it! It was a three-person company, including myself, so I learned very quickly how every aspect of the business worked. That experience was invaluable and laid the foundation for me to start my own business. I knew I ultimately wanted to do something creative and be my own boss so, I took the leap of faith and after a year and a half there, I quit my job and started consulting and blogging from my NYC apartment!
Speaking of which, tell us about your blog. With Love From Kat is a fashion, style, beauty, and travel blog. Have you always been passionate about these topics? Why did you want to share these passions with the world through this medium?
With Love From Kat originally started as a design blog where I shared pictures of rooms that inspired me and quickly morphed into a more heavily fashion based blog as I became more engrossed in the industry through my first job. I love sharing pictures of my outfits and travels with my readers. I'll share everything from my favorite beauty products to incredible hotels around the world… really anything I'm passionate about!
Having a successful blog led to the launch of an app! Tell us about your app, the process behind creating it, and what can we expect to find on it?
My app is my passion project! I developed it three years ago after getting so many emails and comments asking me what my favorite hotel, restaurant, or shop was in the city I was visiting. I feel so lucky to be able to travel to incredible places and wanted to share that with my readers in a fun, accessible way. I reached out to a graphic designer and together we drafted up the app. Then I worked tirelessly inputting the photos, addresses, links, and captions into a huge Excel spreadsheet. Finally, I found a developer who built the entire thing from scratch. The feedback has been incredible. It makes me so happy to know that someone had a great time in NYC because of my restaurant recommendations, or found the bag of their dreams at a vintage shop I shared in Paris. The app now has 18 of my favorite cities and each city has my go-to hotels, shops, restaurants, bars, and sights to see as well as outfit recommendations. I think it's so important to be authentic and genuine in anything you put out there and connecting with my readers is one of my favorite parts of blogging.
How did you find your current home?
I found my NYC apartment on Craigslist, believe it or not!
As an avid traveler and a busy woman, having a cozy and comfortable space to come home to is key. Tell us about your process as you began to design your gorgeous West Village home.
I slowly, little by little, starting ordering furniture for my place. I didn't want to rush the process and wanted to make sure I invested in pieces that I would love for years to come. I wanted it to be cozy, but also chic and sophisticated. I started with big pieces like my couch, dresser, bed, then added rugs, curtains, and artwork. It took almost three years to look around and feel like the apartment was finally complete!
Did your space have any quirks that you had to design around? If so, tell us about them and how you managed.
I have to say, it was actually a really well laid out space for an NYC apartment! I lucked out! It was small (650 square feet), but it was cozy and charming so my focus was on maximizing every inch of the space.
Your flawless use of white fabrics and textures is so chic, but can be intimidating to attempt. What's your advice for women looking to decorate with white furniture and decor?
Thank you! You do have to clean a bit more with white pieces — but it's so worth it! The one piece I didn't want to be white was my couch because I knew, living in NYC it would get so dirty so I ordered this amazing tan linen one from One Kings Lane.
It took almost three years to look around and feel like the apartment was finally complete!
What's your favorite part of your apartment?
My closet! I converted the second bedroom into a walk-in closet/office. It is such an inspiring space to work from!
Ok, good because that's our favorite room as well! Can you tell us more about it?
Since I work from home, I knew I needed an office space, so I converted the second bedroom into a walk-in closet/office. It had a great window with a fire escape overlooking ivy-covered townhouses in the West Village and proved to be a very inspiring place to hole up in! I found a wonderful contractor to build out custom shelves and a closet unit for me and then I ordered a rolling rack off Amazon and repainted an Ikea cabinet and switched out the knobs with ones from Anthropologie.
We love your black front door and bedroom walls. Why did you decide make such a bold color choice, and what do you love about it?
I saw an image on Pinterest of a black door in a hallway with a colorful Turkish rug and it inspired my hallway. For my bedroom, I was super nervous to paint it black but my friend Becca, of Becca Interiors, convinced me that it would elevate the tiny space — and she was right! It's unexpected and unique.
NYC apartments often lack natural light, but yours seems to be full of it! Was this something that was really important for you when hunting?
I totally lucked out with all of the natural light in my place! It was one of the #1 things that sold me on the space. Natural light sets the tone for your day and is especially critical on a cold, winter day!
Was there one room that was more difficult to design than the others?
My bedroom was tricky because it was super narrow so I could barely fit normal nightstands in it! I added a Jonathan Adler linen chandelier which helped elevate the space and found tiny nightstand side tables from a company called Oomph. I always made sure to have fresh flowers in the space to brighten it a bit.
Where are your go-to places to shop for home decor?
One Kings Lane, Wisteria, Restoration Hardware, ABC Home, and Serena & Lily.
What are some of your favorite spots to swing by in the West Village?
Bluestone Lane for brunch (best avocado toast in town!), The Elk for matcha, Aria for wine and pasta, and L'Artusi for the best dirty martini… ever.
Do you see yourself moving out of your West Village home in the near future? If you could live anywhere else, where would it be?
I just moved to Venice Beach, California! I spent this past summer there and fell in love with it. After six years in NYC, I was craving a slower pace of life and better weather. I now live three blocks from the beach and love having a backyard and soaking in that gorgeous California sun every day!!! NYC will always have a special place in my heart and I'm heading back next month to speak at three conferences. 🙂
Where do you see yourself in five years?
I hope to still be in California, with a golden retriever and a significant other! I hope to still be creating, inspiring, and sharing my lifestyle in some way or another — whether it be through the blog, a coffee table book, or a travel series (stay tuned!)
What advice would you give to your 23-year-old self?
Trust your gut — always, always, always.
What was your favorite part of Kat's home tour? Tell us in the comments below!