We're almost fully through 2020, and by now, you might feel like you've streamed every show/movie imaginable. And, if you're anything like me, you might actually be close to hitting the bitter end of all streaming platforms. If that's the case, I commend you! This level of commitment to sitting on the couch, drinking your fav glass of wine, and absolutely plowing through episode after episode takes some serious perseverance and skill. Today, we raise our glasses to you, competitive streamers.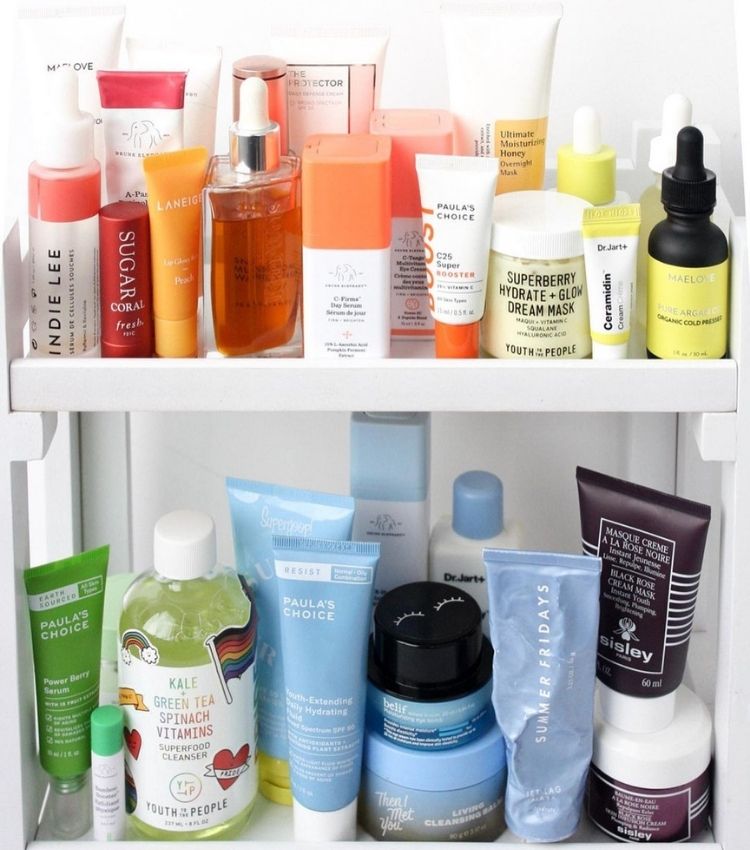 the wrong order can reduce effectiveness
While you continue on your journey to watch all of the titles, new and old, we want you to be able to maximize your time spent streaming. This means spending less time aimlessly browsing and more time falling in love with characters, becoming consumed with the plot, and dealing with the inevitable emptiness that ensues when you finish a series. Yes, Netflix, we are still watching. Keep reading for 20 streamable shows and movies that will make you excited about staying in:
Shows
Where to stream: Netflix
The Queen's Gambit is #1 on Netflix right now and for good reason. This fictional series based on the book by the same name follows Beth, an orphan chess prodigy, in her journey to become the world's best while struggling with emotional/addiction issues. This raw, intense series will leave you on the edge of your seat and waiting eagerly for season two.
Where to stream: Netflix
If you're looking for a feel-good series and some teen romance, consider this a gift from the Netflix gods. Based on the young adult book series Dash & Lily's Book of Dares, this American rom-com series pairs well with your favorite holiday mug (filled with hot cocoa or wine—I don't judge) and your coziest plaid PJ set.
Where to stream: Disney+
OK, I'll admit. Before this series, I wasn't a Star Wars fan. I know, it's a sin. But Baby Yoda changed the game for me. Just one short year ago, I was lured in by his undeniable cuteness, I blew through season one, and I started watching the rest of the Star Wars series because I simply could not get enough.
Where to stream: Netflix
This Netflix original serves up all of the drama your royally-obsessed heart can handle. This historical drama series follows the political rivalries and romances of Queen Elizabeth II. Come for the plot, stay for the tea—it's piping hot.
Where to stream: HBO Max
This series is hot off the press, and by that, I mean that you only have three episodes to catch up on. From the writer of Big Little Lies comes a miniseries that follows Grace (played by our queen Nicole Kidman), a successful therapist whose life gets flipped upside down in the face of violent death, a missing spouse, and a whole lot of mystery. Get behind the hype before the rest of the world, this one is going to be huge.
Where to stream: Amazon
This 2015 British historical drama follows Captain Ross Vennor Poldark as he returns home from three years of war in 1783—only to find that his true love is engaged to someone else, his father has passed, and his lands are ruined. Better luck next time, bud. This series serves up the drama and, let's be real, Ross is very easy on the eyes.
Where to stream: Netflix
Master of None is an award-winning comedy-drama that follows the romantic, professional, and personal trials of Dev Shah, a 30-year-old actor played by Aziz Ansari. Don't let the shows quick wit and comedy fool you—this series covers some deep concepts and it's more than meets the eye.
Where to stream: Netflix
Where has this Canadian television true-crime drama been all of my life? The miniseries is based on the life of an Irish-Canadian immigrant and maid, Grace, who was found guilty of murder in 1843. While no one knows whether or not she was guilty IRL (Unsolved Mysteries, where you at?), the events captured the attention of The Handmaid's Tale writer Margaret Atwood. Atwood blended the true history with reconstructed circumstances and published Alias Grace in 1996 which inspired this Netflix OG series.
Where to stream: Netflix
This might be a bold statement considering the amount of TV I watch, but Bodyguard is one of the most underrated series I've ever seen and is one of my absolute favorites. In this British political-thriller, Police Sergeant David Budd (PTSD-affected post-war veteran played by my pretend husband Richard Madden) is assigned to be the principal protection officer for Home Secretary Julia Montague. It's a twisty, unexpected story you didn't know you needed.
Where to stream: Netflix
This British, gritty crime-drama follows the Shelby crime family post-WWI. If you're looking for a show to casually nap to, sis, this is not it. This series will have you on the edge of your seat and clicking "next episode" faster than you ever thought possible. One episode in and you'll be hooked.
Where to stream: Hulu
It's hard to compare Harlots to any other series because truly, there's nothing quite like it. This 18th-century period drama follows Margaret Wells, a savvy businesswoman who runs a brothel and works to secure a better future for her daughters. During this time period, economic advancement comes in one of two forms—sex work and marriage. When religious figures threaten her livelihood, Margaret moves to a wealthier clientele and this, my friends, is where the drama really starts.
Where to stream: HBO Max
If you haven't yet blown through Succession, this is your sign to get. on. it. This series follows the very dysfunctional Roy family who own a global media and hospitality empire. When the patriarch of the family passes, the rest of the family members fight to gain power and secure the bag. The writing, acting, and production of this series are just *chef's kiss*.
Movies
Where to stream: Netflix
This Oscar-winning biographical drama film follows The Boston Globe's "Spotlight" team as it investigates systemic child abuse in Roman Catholocism. This movie shows a thrilling side to investigative journalism and features a star-studded cast including Rachel McAdams, Mark Ruffalo, and Michael Keaton.
Where to stream: Netflix
The Trial of the Chicago 7 is a film based on the true story of seven defendants who were charged with conspiracy after leading anti-Vietnam War protests in 1968. This powerful courtroom drama will leave you with new perspectives and plenty of questions.
Where to stream: Amazon
Chemical Hearts is a romantic drama based on the book Our Chemical Hearts. It follows a modern-day, complicated love story between Henry Page (hopeless romantic) and Grace Town (new girl in school). It's a plot filled with ups and downs and is far more than your average boy-meets-girl rom-dram.
Where to stream: Amazon
I can no longer count on two hands how many times I've seen this movie. It's that good. Also, it features Chris Evans in multiple cable knit sweaters. Knives Out is a mystery film surrounding the mysterious and untimely death of Harlan Thrombey. When Detective Benoit Blanc is brought into play to help solve the case, he knows one thing for certain: every one of Harlan's dysfunctional family members is a suspect. Also, did I mention, it features Chris Evans in multiple cable-knit sweaters? Case closed.
Where to stream: HBO Max
If you're into psychological thrillers, this movie was made for you. I was recommended this movie by so many friends but, to be completely honest, I don't have the guts to watch it—the trailer alone sends shivers up my spine. As my good pal Jordan describes it, it's "scary and kind of effed up but good."
Where to stream: Hulu
Sorry to Bother You is a Black comedy-drama film that gives a satirical look into capitalism, corporate greed, and dysfunctional workplaces. When Cassius "Cash" Green gets a job as a telemarketer, he struggles until a coworker teaches him how to "use a white voice" after which, Cash's work output improves. As he moves up the ranks and is able to afford life's luxuries, he learns that his company is involved with secretly selling arms and slave labor. It's a wild dystopian satire that'll keep you on your toes.
Where to stream: Hulu
Anna Kendrick and Blake Lively? Say no more! A Simple Favor is a crime thriller based on the book by the same name. After widowed single mother (Kendrick) and PR director (Lively) share martinis and confessions over their sons' playdate, one of the women mysteriously disappears, leaving the other to figure out what the hell is going on.
Where to stream: Hulu
This coming-of-age, modern-day teen comedy is just what the doctor ordered. Booksmart is the story of two best friends who, after realizing they may have gone a bit too hard on the books during school, attempt to make the most of the end of their senior year. If you're looking for a lighthearted movie you'll definitely be able to relate to, this is it.