Working from home, trying to find a work-life balance, and prioritizing our well being has us all rethinking our professional lives and reassessing our motivation and our career path in general. Struggling to get through your next meeting or project lately? Feeling stuck in a career rut can leave you going through the motions from 9-to-5, spilling over into your time management, your drive, and ability to stay enthusiastic about your work. How do you stay invested in your career when you feel unmotivated? We spoke to LinkedIn coach, speaker, and best-selling author Nena B. Abdul-Wakeel on how to stay motivated professionally, helping to give you a fresh outlook on your career.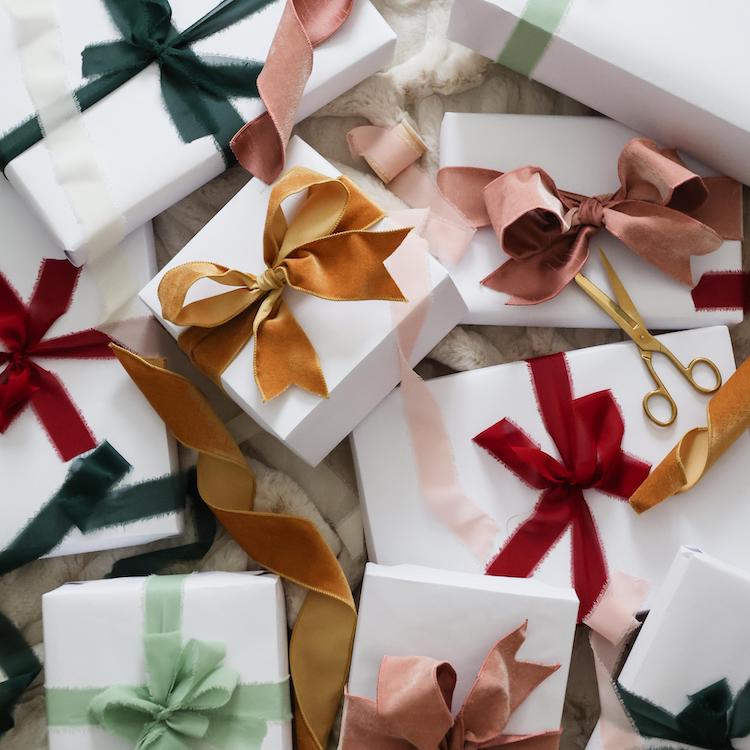 the perfect gifts for everyone—and we mean everyone—on your list
1. Remember the Big Picture
When stuck in a career rut without much motivation left, it can be difficult to remember your passion, which is a key motivator to keep you going. When trying to stay motivated professionally, keep in mind the big picture and remember your why, including your career goals and passion.
"Take a look at how your career choice aligns with your core passion and purpose. Don't be afraid to shift a little to the right or left," noted Abdul-Wakeel. "You may just find a whole new level of commitment."
When getting back to the core of your motivation in your career, don't forget that your 9-to-5 job doesn't make up your whole career; according to career coach Nena B Abdul-Wakeel, it's only a part of the whole make-up of your career path.
"Remember that a job is not a career. A career should be made up of different roles that are in alignment with your career choice."
Focusing on the why of your career path and goals may help you get back to being—and staying—motivated as you continue to climb the ladder.
2. Develop and Invest in New Skills to Enhance Your Career
Getting out of a career rut and regaining motivation at work sometimes requires developing your skill set. Stay motivated in your career by learning new techniques and skills to see your career with a fresh perspective.
Professional development can be key to sparking a new level of motivation at work. Develop and enhance your career by taking advantage of opportunities in your company. Work with your manager or human resources to find skill-building courses, leadership trainings, and other resources you can participate in to grow your career. Not sure if your company or team has a budget for professional development? Don't let that stop you. LinkedIn career coach Nena B. Abdul-Wakeel encourages professionals to invest in themselves.
"One key piece is staying knowledgeable about trends, tools, and processes relative to your career choice. Be willing to invest your own time and money in your professional development."
3. Consider New and Fresh Career Opportunities
If you find yourself stuck in your current job or industry and lack motivation, it might be a sign to consider a career change.
"Often times, stuck means that there are no new opportunities for growth or advancement," said Abdul-Wakeel. "Depending on the length of time in a career, you can get identified as only being able to do one thing and overlooked for new and exciting opportunities."
Consider revamping your position, joining a new company, or even switching up your career choice to regain your motivation as a professional.
Evaluate your current career and whether it still interests you long-term. Does it still fulfill you as a professional? Are there other roles in your field or industry that might best suit you or that you're more excited about? LinkedIn career coach Nena B. Abdul-Wakeel encourages taking a close look into other career opportunities to take your motivation into your own hands.
"Be willing to change departments or companies for a new experience. That comes with risks as well, but do your research and make informed choices [about your career]. Talk to people also in your career path and learn from their experience: the good and the bad."
A new company, position, or career might just be the key to rediscovering your motivation at work while giving you a fresh start and a new perspective.
4. Invest in Other Areas of Your Life
Sometimes, we can get so focused on our career that it becomes too much of a central part of our happiness. Invest more time and energy away from the job by focusing on other areas of your life that can bring you balance and renew your motivation from a fresh perspective.
"Sometimes we expect to feel totally fulfilled by our career, but that's not realistic," said Abdul-Wakeel. "We are multidimensional, and we should be willing to have different things in our lives to fulfill who we are."
One great way to reignite your motivation at work is to ignite other areas of your life, from focusing on your self-care and better work-life balance to spending more time with family and friends once the workday is over. Volunteerism is another great way to throw yourself into something other than your career while expanding your skill set: "Volunteering can give you the opportunity to grow new skills in a new arena," said Adbul-Wakeel. "It's a great way to test the waters."
Spending more time away from work and investing in yourself could help you spark a new energy in your career, giving you the space to rest and regain the motivation to push forward in your career.