Summer is f-i-n-a-l-l-y in full swing and that means sipping drinks on patios, hanging out at street fests, heading off on vacation, and wandering around your local farmers' market. It's fairly easy to get inspired by the rows of fresh fruits and vegetables, bread, local meats and cheeses, gorgeous flowers, and more, but it can also be a little bit difficult to determine where to start and how to navigate it all. You have the highest hopes for your weekly cooking (and eating) and want to buy pretty much everything, but you also aren't sure what to do with that kohlrabi or what in the world squash blossoms even are.
This farmers' market guide is here to help. Wandering around your local farmers' market doesn't have to be an overwhelming experience (and you don't have to end up throwing tons of food away at the end of the week that you bought with the best of intentions, but never ever touched).
First off, it's important to know what you might expect to find at a farmers market in the summer. Or, at least, what you should find. Granted, what's in season when varies greatly depending on where you live and what kind of weather your area has had lately, so no list can be all-encompassing. Still, here's what's generally in season during those glorious summer months:
Apricots
Cherries
Corn
Tomatillos
Tomatoes
Summer squash
Melon
Peaches
Plums
Nectarines
Strawberries
Raspberries
Blueberries
Blackberries
Carrots
Beans
Bell peppers
Okra
Garlic
Cucumbers
Potatoes
Herbs
Greens
Figs
Eggplant
Once you know what kinds of foods you should keep an eye out for, it's time to head to the market.
Talk to the vendor
If you're not sure what to do with a certain item that you see and would like to try, or you're wondering if the farmer uses organic practices, the best thing to do is have a chat with the vendor. Typically, they're more than happy to chat with you, share recipes, explain what sorts of practices are important to them, and more. Don't be afraid to strike up a conversation!
Do your research
Going to the farmers' market doesn't have to be work, but it's a good idea to do a bit of research before you shop. Have a general idea of what you need, just like you would before going to the grocery store. However, unlike going to the grocery store, you can't necessarily predict what, exactly, will be available. So going with the flow and being flexible is essential.
You can, however, know what kinds of things you might be able to expect, you just have to know what kinds of produce are in season. For instance, broccoli, cauliflower, berries, tomatoes, and summer squash are all in season in the summer in the Midwest. The University of Illinois Extension offers a handy breakdown of what's in season when and many other state university extension offices should also have an idea of what's in season for their state.
Ask about deals
Bargaining, negotiating, and haggling are no-no's at farmers' markets — after all, a lot of work went into those blueberries. That being said, if you have the ability and will to buy a larger amount, the farmer might be interested in offering you a deal. It doesn't hurt to ask.
Go early
The farmers' market is best right when it opens (or shortly thereafter). Going later on in the day might mean missing out on those green beans you wanted for dinner.
Additionally, according to Cooking Light, if you're buying sweet corn, it's best to make that purchase in the morning because the process that changes the sugar in the corn into starches (aka respiration) slows down when the temperature's lower. That means that it's not as active in the morning, and picks up speed as it heats up as the day goes on.
Bring your own bags
Though some of the vendors will have bags available, bringing your own is a good idea. It's better for the environment and you won't have to stress if there aren't any when you're buying peaches.
Don't forget cash
Some farmers' markets or individual farmers will accept credit card payments, but many still don't, which means bringing cash is vital if you want to make any purchases. You don't want to have to leave behind that loaf of bread, basket of farm-fresh eggs, or gorgeous bouquet of flowers because you forgot to bring cash.
Be flexible when it comes to varieties
You might see new varieties of apples, beans, potatoes, and more that you're not used to seeing in a regular grocery store. It's totally worth trying them! If you're unsure how they'll taste or if the texture will be the same as what you're used to, put that new-found friendship with the farmer to good use and ask.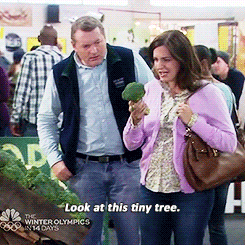 Don't commit to the first stall you see
We've all been there: you walk into the farmers' market and up to the first stall you see, spend all your cash, and then glance over to the next stall and see… five more things you want, but can no longer afford. Taking your time and doing a bit of looking around before making any commitments can help you whittle down your list and ensure that you make the most of your money.
Storage
Once you leave the market and head home, you're probably mostly concerned with doing your best to eat up all that food you bought before it spoils. Washing and storing are super important here. Some things should be washed right away and are then ready to eat whenever you feel so inclined, but others really should be kept until right before you're going to eat them. According to The Kitchn, strawberries and blackberries are hearty enough to take a washing right when you get them home (washing with a homemade produce wash of water and vinegar might even make them last longer). But dainty, fragile raspberries, blueberries, and grapes should be washed before eating.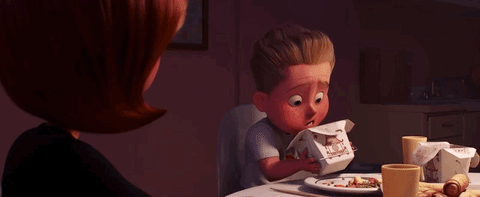 For the most part, it's best to wash produce before you eat it, rather than before you put it away when you get it home. Because bacteria and mold can grow on it while storing, Modern Farmer notes that washing right before eating is generally best. Berries require gentle handling, but a produce brush can help make cleaning a breeze for heartier veggies. Mushrooms, generally, should not be dunked in water. Just brushing them clean should be good enough.
You probably don't need to pick up a store-bought cleaner to wash your fruits and veggies either. According to research from the University of Maine, distilled water does just as good, if not better, at getting your produce squeaky-clean.
In terms of storage, wrapping fruits and veggies in paper towels can help keep moisture in check, which can help food last longer. You can also store in reusable baggies rather than opting for disposable plastic bags.
And if you're storing herbs or asparagus, the best way to do so is to store them standing upright in cold water. Then, simply loosely cover the top to keep your food from drying out.
Lookin' for some recipe inspiration? Here's what to make with your weekly farmers' market haul:
Farmers' market season doesn't have to be overwhelming, confusing, or budget-busting. And knowing how to navigate the market can make all the difference.