As a wife, a business partner to her husband, and a mother of two wonderful boys, Sara Fitzgerald O'Brien is always on the go — and she loves it. Her passion for seaside decor and her background in architecture (with a minor in visual arts, painting, and art and architecture history — it's impressive, we agree) allowed her to stumble into her current career in the paper business with a focus in wedding stationary.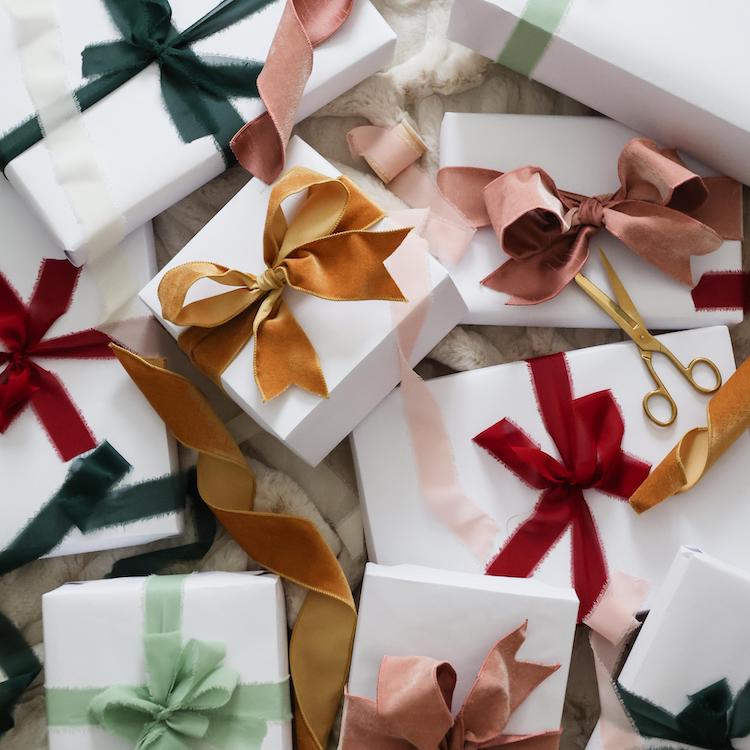 the perfect gifts for everyone—and we mean everyone—on your list
If her creative career and company, Sara Fitz, isn't enough to show her neutral and relaxing style, her home is the perfect example. With endless white spaces and touches of gray, Sara's home is kid-friendly, trendy, and right next to the ocean (jealous). Read ahead to learn how she began her career, her lessons from being a mother, and what she has in store for her home next!
Name: Sara Fitzgerald O'Brien, artist/founder of Sara Fitz
Age: 35
Square Footage: 4,500
Rent or Own: own
Years Lived In: 5
City: York Harbor, Maine

Congratulations on launching your company — Sara Fitz! How did you get started, and why are you passionate about it?
Thanks so much! My entrance into the stationery world was back in 2007, and a bit unexpected. I'd recently graduated from grad school, where I studied architecture and minored in visual arts, painting, and art and arch history. My now-husband, Miles, and I had just gotten engaged and I was on the hunt for wedding papers that reflected us as a couple. Back then, we had a tricky time finding stationery that fit our vision. I decided I'd try hand-painting our save the date cards. There was a lot of positive feedback from our guests, which encouraged me to continue on with our invitations and day-of pieces. By the time our wedding rolled around, I was designing suites for other couples (friends of guests and so forth). And before long, I established my first studio, Griffin-vites. Press started coming in here and there, offering some great exposure. I ran the business happily for about five years before taking an industry break to stay at home full-time with my two little boys. Rebranding and relaunching the company when the time was right was always in my bigger picture, though. And last year, Miles and I took the leap into establishing Sara Fitz. The studio continues to focus on wedding stationery, but now also offers framed art prints, personalized cards, and pet notes. The opportunity to have my work play a role in others' lives is incredibly rewarding. Our clients are kind, thoughtful, and creative people. We're very grateful for each and every one.

What do you enjoy about working in the wedding industry? What about working in the paper goods/stationary industry?
The wedding industry is full of beauty — swoon-worthy. It's a hustling, fast-paced, and design-oriented industry… that's always changing and re-inventing itself with regard to what's on trend. It's also full of love and excitement — from the wonderful couples we work with to fellow professionals who care so much about creating the most amazing celebration for their clients. It's a privilege to be let into the planning process of a wedding; such a personal time in a couple's life. Playing a role in that… I'm honored each time. And paper — it can be completely luxurious. Stationery design is inspiring. There are so many talented people out there!
Tell us about your experience starting a business with your husband. What works well, and what is your advice for couples looking to go into business together?
I honestly LOVE working with my husband. Launching Sara Fitz together has been a hope of ours for many years. At the heart of it all, we're best friends. We'd rather spend time together (with our littles) than with anyone else. We're a lot alike in many ways, but also very different. This definitely works to our advantage in business. For instance, I'm a self-confessed workaholic. I tend to obsess over the little things — the small details. Miles is much more go-with-the-flow… more relaxed. We balance one another out nicely. I'm also the creative of the company, and while he has a wonderful eye and is great to bounce ideas off of, his focus is on the logistics of it all. He runs the "business" side of things… and is a total people-person. My advice for other co-working couples would be to have your own spaces. As much as we enjoy our time together, working in separate areas enables us to hone in on our own tasks. He and I actually have a pair of walkie-talkies that we use throughout the day, when he's in his office and I'm in my studio!

You took time off from working to stay at home with your two young children. Why did you feel that was important, and what did you learn from the experience?
I did! I am forever grateful for the years I was able to spend at home full-time with our boys. Kiddos grow up so incredibly fast… each day is different. For me, it felt really important to soak in all those little moments that come about. I tend to be very go-go-go when I'm in work-mode, and I knew I'd be back at it again down the line. If I didn't stop to live in the moment, I was afraid it would all zip right past me and I'd never get that time back. Over the course of those precious years I learned that being a stay-at-home mama is the hardest job out there. It's also the most rewarding. Everyone says it, but it's true. It's like a marathon of emotion… and there's nothing like seeing this world through the eyes of your children.
Does your artistic design style go hand in hand with your home decor style? Do you see a lot of parallels between your art and your interior design?
Oh absolutely, they go hand-in-hand. Overall, my style is fairly clean and timeless… neutral and coastal — casual. I do love mixing things up a bit with pops of color, pattern play, textural details. This all applies to my watercolor work. I love some good white space. And I often pair a funky envelope liner with a more refined invitation design. The same concept can be said about my approach to interiors — and my wardrobe, lol. I could sum it all up by describing my artistic style as a pair of old torn jeans, a crisp white shirt and a bold statement necklace.

Speaking of interior design style, both your mother and MIL worked in interior design. Do you have similar styles? Did they help and/or influence the style of your own home at all?
Yes, my mom and (late) MIL spent years in the interior design field. In fact, that similarity between my husband and I was one that really clicked for us when we started dating. I think growing up around design sort of grooms your eye to pay attention to composition, styling, colors, etc. without even realizing it. My mom is a navy and white lover all.the.way. I swear she'd cover every surface if she could, lol. She loves stripes — one of my guilty pleasures. She introduced me to the beauty of English pine… and also taught me how to arrange the perfect vignette. Groups of three. My MIL appreciated a classic look, as well, and could adapt her vision to a wide-range of aesthetics, whether a formal NYC apartment, a ski house out west or a Nantucket beach cottage. I very much appreciate her knack for incorporating the old and the new. As far as their styles influencing us in our own home? For sure. Some of our very favorite pieces came from one or the other ☺
What elements are unique to East Coast design? Do you feel that your design style was influenced by where you grew up?
East Coast design, for me, is all about worn grey shingles, cobblestone paths, vases of hydrangeas… stripes. Both Miles and I spent our childhood summers on Nantucket Island — and its aesthetic rubbed off on me 100 percent. East Coast design can be light and airy overall, or it can look aged, with character and history. Naturally, I gravitate toward the water. I have a love for vintage (nautical) things — but not in the cliché way. The more authentic, the better. I'd fill a mason jar with mussel shells from a beach walk or old fishing weights any day of the week. I'm obsessed with jute rugs, bead board ceilings, white subway tile, porcelain farm sinks, and shiplap covered walls.

How did you find your home, and what was your buying process like?
Like a lot of people, I have a bit of a real estate addiction. Prior to finding our current home, one of my favorite pastimes was browsing houses online. One day I came across this place and couldn't get it out of my mind. Its interior needed a ton of updating… but it was in flawless condition — good bones. We called our realtor to show it to us as soon as possible, and upon walking through the front door, we felt it was meant for us. My husband and I instantly saw the potential. We loved the floorplan, the setting, the feeling we got as we were touring through. At the time, we were living in a small, lovely 1930s cape nearby, that needed to sell before moving forward with another purchase. The market then was not excellent and it took almost a year to sell our cape. There were a few instances along the way in which we thought we'd lost any chance at getting our current home — other offers came in, but fell through for various reasons. Purchasing a house is such an emotional process. Once you find 'the one,' it's nearly impossible not to get completely attaches — daydreaming about life within its walls. We're big believers in what's meant to be will be. And, eventually, we accepted an offer on our cape and were able to move forward with the move. It was a monumental event, life-changing really. Everything just seemed to line up at the right time and we're thankful for that every single day. Our home is like a member of our family. It sounds strange, but it feels alive.
What were your dreams and goals for this home?
This home is set near the ocean. It's full of large windows and has a fairly open flow. We wanted to enhance all of the aspects that we loved most about the house. We removed a wall between the kitchen and dining area, installed pine flooring throughout, updated the kitchen and baths — oh, and changed out every lighting fixture we could get our hands on! Each room was painted a soft white, providing visual cleanliness but also a focus on the outdoors. Because we're located close to the beach, it felt only natural to style it as such. While we didn't intend to go overboard with beach house décor, an overall coastal vibe seemed to suit the place perfectly. We're pretty casual people, with two busy boys and two rescue pups. We knew, for sure, that our home needed to be comfy and welcoming… there would be lots of sandy feet in its future.
Tell us about the renovation process. What's your best advice for a family interested in renovating a home?
Renovating a home can be overwhelming. There is a tremendous amount of decision-making to be made, and even the smallest ones can seem daunting — like which grout color goes best with white hex tile flooring, light or medium grey? Luckily, I tend to love all things house and home. But my best advice for a family venturing into a new project would be to know what you want going in, and stay true to that. Tons of advice will be thrown at you throughout the reno process… go with what feels right for your family, what seems practical, and what you can envision living with on a daily basis. Also, keep it simple. I walked away from plenty of really cool statement pieces that I adored, in favor of a more neutral timeless option.
How did you manage to create a kid-friendly yet sophisticated space? What's your best advice for achieving this careful balance?
Creating a kid-friendly (and dog-friendly) environment was a must for our family. We approached the design knowing the spaces would be lived in and well-loved. We tried to incorporate a lot of (slipcovered) cozy seating and rugs. Having an abundance of pillows always softens a space — and they're easy to swap around from place to place. I think it's ok to have some fun with the décor, adding bits of color, lots of pattern and texture, and whimsical details. For instance, we put a floor to ceiling chalkboard in our kitchen for the boys to draw on while we make dinner and painted the trim in the kid's bathroom a bright seafoam green to be a bit playful. We veered away from hard lines and mixed a lot of old with new. When we created our lower level space, in particular, we tried to see things from our boys' perspective. I'd pinned a hundred versions of built-in bunks on Pinterest… and when a lengthy wall presented itself, we went for it — knowing how much our boys would enjoy the nooks for movie nights or story time. They've turned out to be one of our most used spaces in the house.
What's your favorite room in your home?
My favorite room in our home would probably be the kitchen. It's centrally located and tends to be a real gathering spot for our family and friends (It's also covered in subway tile, so….). As far as a favorite piece of furniture — oooh, that's a toss up. We have an old (long!) farmhouse dining table that belonged to my in-laws. It's just stunning and fits into our kitchen nook perfectly. My husband has a lot of special childhood memories surrounding that table ☺ My second piece would be a wooden bench that sits at the end of our bed. Not only is it completely gorgeous, but it was a wedding gift from my folks. It was originally located in the lobby of a resort on Nantucket where Miles and I were married. We'd expressed a fondness for it each time we visited the venue, and when we arrived home from our honeymoon, it was waiting for us as a surprise!

What advice would you give to your 23-year old self?
Let's see. My 23-year old self was working her tail off in architecture grad school. You know, I don't think I'd give her a head's up that she'd end up in the stationery industry instead. I've always been grateful for my architectural foundation… it only enhanced an already (neurotic) work ethic, lol. But seriously, I think I'd tell her to keep going… keep pushing hard… to stay creative. Part of me would want to tell her to relax a bit, ease up on herself.  But the truth is, I feel like I'm where I am at this moment because of my drive, my perfectionism, my being my own worst critic. Nowadays, I do yearn for a sense of balance, sure. I wish I could cut myself some slack now and again… but then, of course, one could say the same thing to my current self — keep chugging along, who knows where it'll take you!
Sara Fitzgerald O'Brien is The Everygirl…
Healthy habit you're most proud of?
Taking time each morning to eat breakfast together as a family.
Favorite place to shop for clothes?
J.Crew, Anthro, Madewell
Favorite place to shop for clothes for your kids?
Mini Boden!
Favorite show on Netflix?
Ooooh, Bloodline!
If you could have lunch with any woman, who would it be and why?
My husband's late mother. We only knew one another for a brief time before she passed… I'd love to learn more about her, chat about design, tell her about our boys, brag about my husband. I'd really love that.