Hopefully you are spending your summer out in the sun, sipping tropical cocktails, and traveling to the vacation destination of your dreams. In the midst of these blissful summer days, it always seems that a few rainy days, some long flights, and "let's stay in tonight" days seem to slip in as well. When the sun doesn't seem to want to come out or you're tired from a day out in the sun, we have the perfect alternate plan: The Summer Rom Com Bucket List is waiting for you.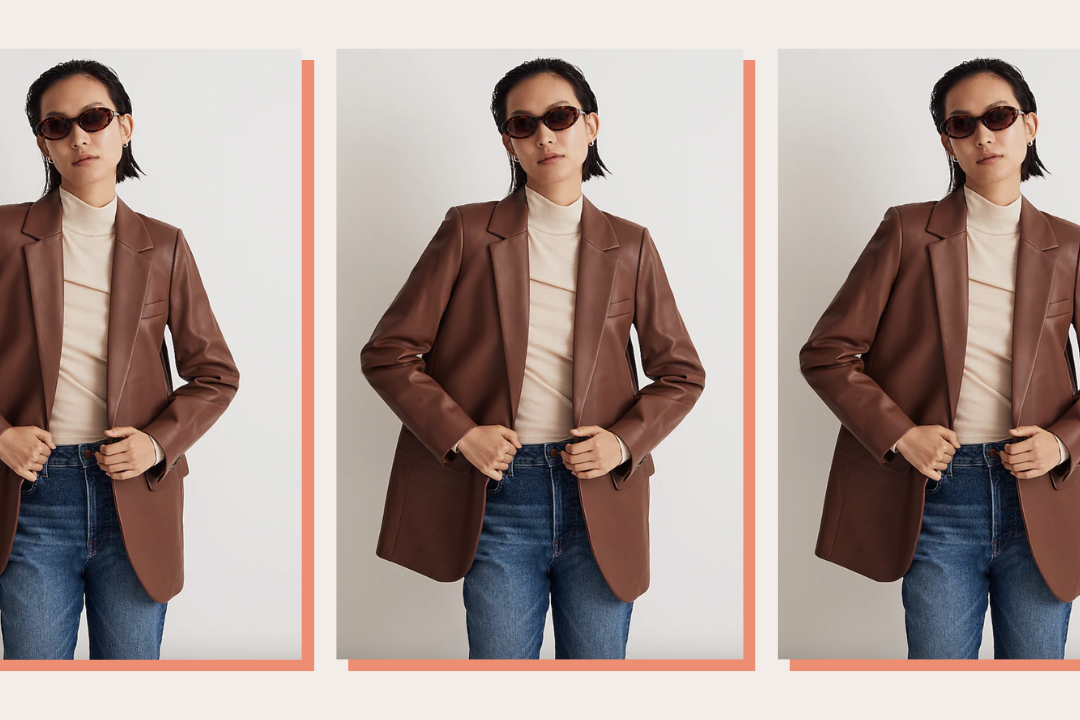 time for your fall wardrobe update!
Grease
You can never go wrong with a movie musical, especially one that has old school car races and adorable diner milkshakes. Get swept away transporting back to high school, where summer flings always ended in a happy ending, and an entire student body could come together for a choreographed song to bid senior year farewell. The iconic '50s fashion is simply to die for, leaving you convinced you were born in the wrong decade. Bonus points for your viewing: See how many raunchy lines you catch now that you didn't quite understand as a 5-year-old dancing in her living room.
Always Be My Maybe
Without a doubt, this is the rom com of Summer '19! With such fun moments and chemistry shared between Ali Wong and Randall Park, you might catch yourself inspired to take a trip back to your hometown to rekindle that once inseparable friendship that could ending being something way more. You might also start planning a getaway trip to San Francisco because it looks pretty irresistible in this Netflix film. This is the perfect piece of entertainment for your next Girls Night or watch it while snuggling up with your significant other. A feel good movie for every occasion!
Dirty Dancing
A summer romance that sets aflame at a beautiful family summer camp — who doesn't like that? This one will have you wishing you had a steamy dance partner and your own iconic pink dancing dress. Bust out your moves after your viewing party. Highly recommend practicing that iconic lift in the pool, however. Safety first!
Summer Catch
Relive those classic early 2000s summer nights that still seem unbeatable. Jessica Biel and Freddie Prinze, Jr. heat up the screen in this throwback flick. A Cape Cod summer filled with crazy college fun and hunky baseball players, what's not to love? You'll end this one debating whether you should hit up the local baseball field or salvage all of your favorite 2001 fashion-forward pieces.
Hitch
A 2005 gem that still lives up! Will Smith and Eva Mendes will have you rolling in this New York set comedy. This one comically shares just how even our go-to love gurus struggle with the romance game. Maybe you're trying to get back into the dating world or just needing a night to let loose and laugh. Either way, you'll fall for the budding on screen romance and you'll definitely fall for how well Eva Mendes rocks that 2005 wardrobe.
Mamma Mia!
This perfect girls night in movie will have you singing ABBA for days, wishing you could move to Greece, and grateful for the gal pals in your life. And, if you are looking for a double feature kind of evening, you can tack on Mamma Mia! Here We Go Again, the 2018 feel-good sequel that's set five years after the first, but tells the story of Donna and her friends in their younger years. Grab your movie snacks and your closest friends, it's your time to shine, Dancing Queen!
My Best Friend's Wedding
This is one of those flicks that never disappoints, no matter how many times you see it. The ever relatable struggle of "suddenly falling in love with your forever friend that just got engaged" hilariously plays out in this Chicago lovin' film. Catch yourself rooting for a young Cameron Diaz or simply the gorgeous volume of Julia Roberts' hair. And if you don't believe us by now that summertime in Chicago is truly magical, this one will definitely change your mind.
Crazy Rich Asians
If you still haven't seen this game changing rom-com, now is the time! The classic story of a budding couple with two very different backgrounds facing all of the ups and downs that come with it is shared in a brand new way. This is the perfect flick to watch after you've read the bestselling book while dipping your toes in the pool. The movie brings the story to life with vibrant colors, characters, and so much heart. If you're looking for a romantic comedy with a strong and inspiring leading lady, this is definitely the one to dive into.
Say Anything
A romantic tale infused with charming comedic moments that will definitely grab a hold of your heartstrings, it's the perfect pairing to your solo Ben & Jerry's sponsored movie night. This late-'80s classic follows the young romance of two high school graduates that come from very different worlds. It will take you back to that year before leaving for college, and you will definitely ship Diane and Lloyd during the whole film. Lliane forever!
27 Dresses
There is nothing more sweet or fun than a summer wedding. 27 Dresses has become one of those timeless classics we will be able to watch through every season of life. Sing along with the iconic "Benny and the Jets" scene and choose your favorite bridesmaid dress shown on screen. Such comedy and heart in this one! And that beach wedding scene will fulfill all of your summer wedding dreams.
Set It Up
A hidden gem to stream right now that depicts the very relatable struggle of pleasing a workaholic boss at your far off dream job. Follow two young assistants trying to lighten their workload by setting up their seemingly unmatchable bosses. No spoilers here, let's just say romantic sparks fly all around during this Netflix Original. Whether you are still on the corporate struggle bus, or you are the woman in charge, kick back and enjoy this present day romantic flick. And if you can't decide whether Lucy Liu scares you, inspires you, or both as the boss in charge… Well, same.
You've Got Mail
While this one isn't technically set in summer for the entirety, I never tire of this classic Nora Ephron film. It's one of the best love stories ever told, and has so so much heart and wit. Hop back in time to when dial up was beginning to rule our world. Additionally, the summer strolls in New York City will have you fall in love with the Big Apple, wish to relocate, and inspire you to open an independent bookstore. If needed, skip through the fall and winter scenes and head straight to the garden scene at the end for the perfect feel-good summer vibe.
Southside With You
This biopic tells the sweet story of the summer day that President Obama (pre-presidency, of course) spends on a date with (the future) Michelle Obama. If you're looking for an adorable, seemingly unattainable — but real! — love story, this is it.
Have you already crossed any of these off your list? What summer rom coms are we missing?