We know how special your birthday is, so we're sharing a monthly run-down of everything you should wear, read, watch, and do to celebrate your big day. Tune in every month as we share a guide to having the best birthday month, all according to your zodiac sign.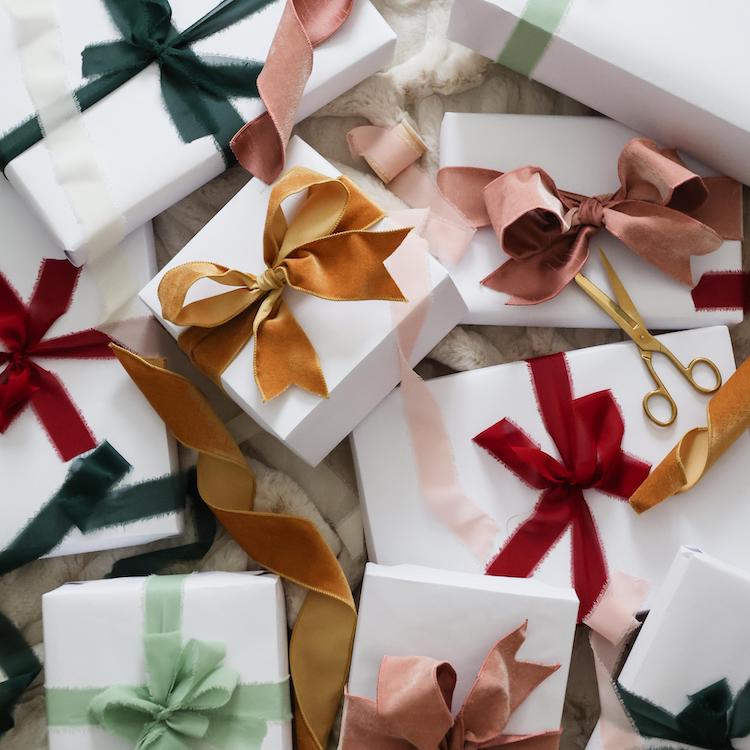 the perfect gifts for everyone—and we mean everyone—on your list
HBD to the bull! Arguably the most underappreciated earth sign, a Taurus is all about celebrating, relaxing, and enjoying everything life has to offer. Taureans are known for their affinity for luxury and extravagance, so you can expect a decadent birthday dinner complete with a fresh new 'fit and lots of glitz and glamour, followed by days spent alone basking in their hopes and wishes for the next year ahead. Ready to celebrate early? Keep scrolling.
What to Read
Elissa Sussman
Sparks flew when a young journalist interviewed a Hollywood heartthrob 10 years ago—now, she's fresh off a brutal divorce, and his PR team suggests they do a second interview. She wants to say no, but she's curious. Going back and forth between their first meeting and now, this page-turner is perfect for Taureans who love a slow and steady romance.
Jill Gutowitz
This collection of essays explores queerness, pop culture, and more, including hilarious and thought-provoking stories that will make you laugh and teach you something at the same time. For a Taurus who lives for a poignant discussion on internet culture (you know you do), these essays will have you grabbing all of your highlighters.
Emily St. John Mandel
Bestselling author Emily St. John Mandel is back with her newest literary fiction that will make a library-going Taurus excited. We don't want to spoil anything: Go in blind knowing you'll get a little time travel, lots of description, and a big-picture ending that makes the whole story come together like a dream. Trust us and thank us later, Taurus.
What to Watch
1. Bridgerton
What it's all about: The Bridgerton family we know and love from season one is onto the next sibling: Viscount Anthony Bridgerton. But of course, it's not all smooth sailing finding a wife.
Why Taurus will love it: gorgeous regencycore fashion, British accents galore, and a glorious enemies-to-lovers romance
Where to Watch: Netflix
2. The First Lady
What it's all about: This show offers a look into American leadership through the eyes of the wives of The White House.
Why Taurus will love it: a new look at American history, a star-studded cast, and the ability to hop on a new show as it's dropping
Where to Watch: Showtime
3. The Ultimatum
What it's all about: Nick and Vanessa Lachey are back for another drama-filled reality dating show. This time, they're testing six couples who have given one another an ultimatum to get married. Will they propose—or not?
Why Taurus will love it: tons of juicy drama, something to bring up in the office group chat, and a fun escape
Where to Watch: Netflix
What to Wear
Taureans find beauty in everything, especially their clothes. You'll find them in sensual, practical outfits (like a dress and boots on a temperate spring day) but with unique, exquisite details. Their styles are generally quite grounded, but they'll always find a way to add a bit of luxury wherever they go.
Day
dress / cowgirl boots / shoulder bag
Night
top / top (plus) / skirt / bag / sandals / necklace
Lounge
jumpsuit / sneakers / water bottle
What to Do
1. Invest in new bedding
Turning your bed into a cozy oasis isn't usually a priority when summer rolls around, but for a Taurus, hopping into a cloud at the end of the day for a little R+R is everything. Go the extra mile with fresh sheets, whether you put yours in a new fancy detergent or invest in a new sheet set, and maybe even a cozy duvet or blanket to match. Whatever you do, make it feel as comfortable as possible.
2. Go for a walk in a new area
Taureans love routine (even more so than Virgos, if you can believe it), so getting out of their usual to try something new is a big deal for them. And what better time than your birthday to head out on a little adventure? Take your normal hot girl walk to the next level by heading on a new route. Maybe you'll pick up coffee from a new shop along the way or meet up with a friend to enjoy some extra time together.
3. Host an outdoor picnic
Celebrate everything spring has to offer by hosting the most quintessential spring activity: a picnic! Invite all of your friends to a local park, your backyard, or anywhere with a little outdoor space. Taureans like to make things as extravagant as possible, so we won't be alarmed if you bring out all the stops. If you're too busy celebrating your birthday, you can always make it a potluck or do takeout.