It's me. Hi. I've been anxiously awaiting the opportunity to write this article since our lord and savior, Taylor Swift, announced Midnights at the MTV Video Music Awards. Well, Swifties, the time is finally here. As soon as Midnights hit my Spotify, I locked myself away in my bedroom and began my journey listening to the album not once, not twice, not three times, but nonstop until I could no longer physically keep my eyes open. And then, Taylor did what she does best: shocked us all with a surprise seven bonus tracks. Yes, SEVEN. Just when I thought I'd be able to get at least a few hours of shut-eye before sitting at my desk to write this article in the morning, she gave me seven more songs to listen to. Let's be honest, the possibility of getting any sleep went straight out the door.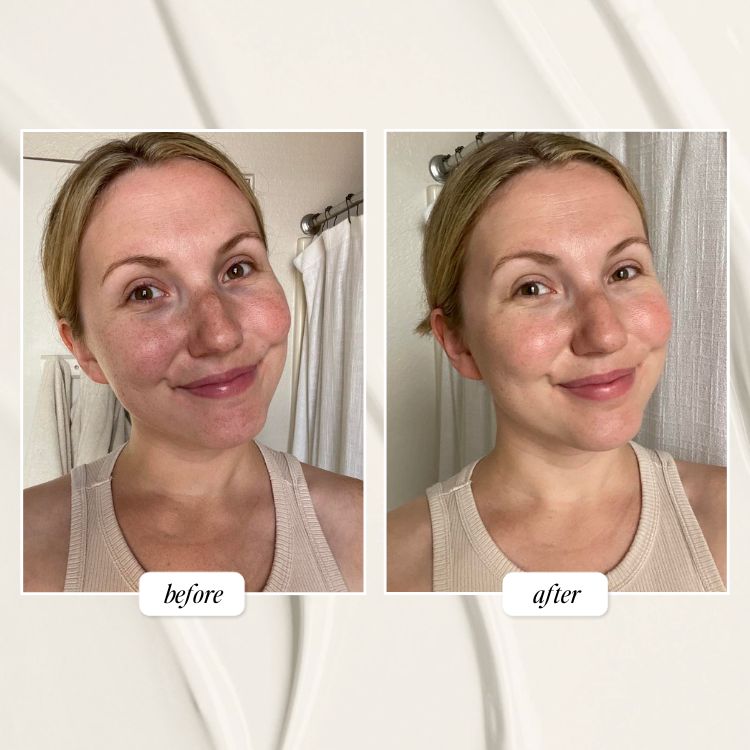 Needless to say, after listening to Midnights all night long, I have some thoughts. But I'm not alone in this, I asked two other resident Swifties at The Everygirl, Andi and McKenna, to join me in ranking every song on the album. They're graded on a scale of 1-5 moons but, spoiler alert, there's not a single song rated one moon. Here's where we landed:
20. "Maroon"
Garri
Rating:
Red, Lavender, Blue… Maroon. Oh don't mind me I'm just listing the colors Taylor owns the copyright for. Upon my second and third listening, I began to appreciate "Maroon" a little more. I have a feeling this is a song I won't be able to fully see the beauty of until I'm on a late-night drive home. Then, its undeniable lyrical genius will hit me like a ton of bricks. I had a similar experience with "Death by a Thousand Cuts."
Andi
Rating:
"How'd we end up on the floor, anyway?" You say "Your roommate's cheap-ass screw-top rosé, that's how". She's so real for this lyric. I've literally been there.
McKenna
Rating:
I feel like this song is so "Delicate" adjacent (Reputation girlies rise) and I'm not mad about it. I have a sneaking suspicion that she chose a color so close to red for a reason, as a possible dig at the love from her Red era. Not to make it too deep—just my Easter egg brain doing its job like Taylor has trained it to.
19. "High Infidelity"
Garri
Rating:
Oh, I love "High Infidelity." It's raw, honest, and offers a perspective we haven't really gotten from Taylor before.
Andi
Rating:
The way Taylor makes references to who she is writing about is truly unmatched. If you want to know where Miss Swift was on April 29th, it absolutely wasn't with Calvin Harris celebrating the release of his smash hit, "This Is What You Came For"…
McKenna
Rating:
While I obviously still love it, this song wasn't doing too much for me. I will say, though, that the outro did not need to go as hard as it did, but here we are. Jake Gyllenhaal haters, it's your time to take a breather, we wanna fight Calvin Harris now.
18. "The Great War"
Garri
Rating:
SURPRISE. This 13-track album actually has 20 songs. Did we sleep release night? No. Are we upset? Definitely not. I'll admit on my first listen, all seven bonus tracks blended together. When I came to "The Great War" with fresh ears in the morning I appreciated it so much more. I love history, so Taylor Swift using World War I as a metaphor? With a drum line?? I never stood a chance.
Andi
Rating:
I can't explain it, but this would make a great song for a movie. I'm envisioning it as the credits roll. I echo what Mckenna says about making ship edits with this song, my immediate thoughts were Damon-Elena-Stefan clips for the people who can't seem to let this love triangle go (me).
McKenna
Rating:
No, because if this song came out in The Hunger Games era, fan accounts would be putting this over Katniss and Peeta ship edits like their lives depended on it. I was expecting something with a little more of a punch for the start of the 3 a.m. tracks, but it's still not a skip by any means.
17. "Paris"
Garri
Rating:
If Lover and 1989 had a baby, "Paris" would be it. It's a sweet, poppy tune that references a theme we see a lot throughout this album: that love is a safe place to shelter yourself from the world. Is it the best on the album? No, but you won't find me skipping it anytime soon.
Andi
Rating:
The first verse of this song sounds like a conversation my friends and I have every other weekend, gathering in the same room with our Postmates and coffee after a night out. Needless to say, I love it. Also, I'm absolutely obsessed with this lyric: "Romance is not dead if you keep it just yours."
McKenna
Rating:
1989? Are you there? You forgot a song. Like, this makes me wanna put a little beret on with the 2013 skater skirt and graphic tee combo. Also, as a broke 21-year-old college student, the lyric "Cheap wine, make believe it's champagne" is so real.
16. "Snow on the Beach" (featuring Lana Del Rey)
Garri
Rating:
I love a Taylor Swift love song, and this is one of the good ones. When I first heard it, I immediately got cozy in-love vibes. While it's a song about the magic of falling in love, it's clearly written and sung by a person who's reached the comfortable, safe part of a relationship and the magic that comes from being in that place.
Andi
Rating:
I'm anxiously waiting for Instagram feeds and stories to be flooded with beach photos and videos with this song playing in the background, or captioned "snow on the beach". As a Lana stan, I'm pretty bummed her part is brief, but hey! I'll take what I can get out of this collab.
McKenna
Rating:
Lana stans, please spare me. I really do like this song, but in comparison to the 19 other tracks, it just didn't hit the way I thought it would. Once I do make it to a beach where it's snowing, though, this will obviously be on repeat, and I'll be insufferable.
15. "Karma"
Garri
Rating:
I must say, as a Karma-truther, I had really high expectations for this song. I can't deny that it's a bop, but it didn't immediately blow me away the way I thought it would. Swifties have been waiting for "Karma" for years and this song felt underwhelming in the scope of the rest of the album. Will I eat my words in a few weeks while I sing this loudly in the car? Probably. But as far as initial impressions go, this was not my favorite.
Andi
Rating:
I love this take on karma and being on the good side of it. For all of the things Taylor Swift has been publicized for in the media, it's obvious that she's come up on the right side of it and reclaiming her power.
McKenna
Rating:
"Flexing like a God damn acrobat, me and Karma vibe like that" is an unreal line. With all of the hype and theories surrounding this song, this is not what I was expecting…but it is what I needed. Kinda obsessed with the fact that she definitely knew everyone was expecting something very badass Repuation-esque and then gave us twinkly pop slay.
14. "Bigger Than The Whole Sky"
Garri
Rating:
Swifties? How are we feeling after listening to "Bigger Than The Whole Sky"? I for one am feeling a lot of emotions that I wasn't prepared to be feeling. This is one of the quieter tracks on the album, and it doesn't have the same impact as others, but the picture it paints is absolutely devastating. When people ask how Taylor Swift makes fans feel the way that they do this song will become an example alongside ballads like 1989's "Clean."
Andi
Rating:
It really means a lot to me when artists carefully plan the order of each track, and I love that we were supposed to hear this one before track 19. I see this song as the beginning stages of what she went through, and "Would've, Could've, Should've" is her in the reflection stage of her relationship.
McKenna
Rating:
Yeah, I listened to this song, but I'm in desperate need of someone who will break my heart into a million pieces so I can really hear it. The lyrical foreshadowing of "could've been, would've been, should've been" for track 19 is so classic Taylor, too.
13. "You're on Your Own, Kid"
Garri
Rating:
Remember "Never Grow Up" from "Speak Now"? "You're on Your Own, Kid" is absolutely that song's granddaughter. Why was 15-year-old me, a literal child, crying to "Never Grow Up" as if I could relate? Happy to report that all these years later "You're on Your Own, Kid" had the same effect on me and I'm not sure I'll ever be able to listen to it without crying.
Andi
Rating:
This song feels like very classic Taylor, which makes me think it'll be a favorite for the OG Swifties. I'll admit, I'm a late bloomer but regardless, I was there when "Fifteen" dropped. I felt the impact. This song feels like a dreamy nostalgic song played in a coming-of-age movie. It's like the "in that moment, I swear we were infinite" line from Perks of Being a Wallflower as a song.
McKenna
Rating:
You hear those faint sobs in the distance? Yup, that's me. I've been a die-hard Swfitie since I was 8 years old in the Fearless days, so when she alludes to childhood in any way, shape, or form, I have visceral reactions. The line "You're on your own kid" is already enough, but following it with "You always have been" is violent.
12. "Dear Reader"
Garri
Rating:
"Dear Reader" is the perfect way to close out Midnights. In it, Taylor Swift speaks directly to fans. This album is the most raw and honest we've ever seen from her. It lays bare all her insecurities, flaws, and battles and "Dear Reader" is the culmination of it all where she looks directly at the camera and tells us she doesn't believe she should be someone we look up to. This song, like so many on this album, is heartbreaking when you step back and think of the place Swift needed to be in when she wrote it.
Andi
Rating:
The Matty Healification of this song. This is my formal request to have this mashed up with a The 1975 song, or release a bonus track featuring The 1975. This one honestly feels like my best friend giving me advice. "Dear reader, the greatest luxury is your secrets", check. "Dear reader, when you aim at the devil make sure you don't miss", check. "Never take advice from someone who is falling apart", double check. "No one sees when you lose when you're playing solitaire", got it. All in all, this was the perfect closer to this deluxe album.
McKenna
Rating:
Bold of someone who's re-recording her entire discography to say "Burn all the files, desert all your past lives", but I digress. I gotta be honest, I don't love the auto-tune on her voice on this one, and I think this concept was better fit for a piano ballad type of moment. Nonetheless, it's a solid ending to the surprise tracks, and the lines "If you knew where I was walking, to a house, not a home, all alone 'cause nobody's there" ended me.
11. "Bejeweled"
Garri
Rating:
I added an additional moon after relistening to this song because past-Garri must have lost her mind the first time around. This is the kind of song that can only be written by someone who knows who they are with full confidence—something we should all be striving for. And yes, if Taylor's recent red carpet looks are any indication, she does indeed polish up real NICE.
Andi
Rating:
Lyrically, this song is genius. I could pick apart my favorite lines but really, the song in its entirety is a masterpiece to me. Something about this song makes me see Taylor's self-confidence in a whole new light. It's cool to listen to her discography and kind of pinpoint when you feel her start to come into her own, and this song just feels really true to her in a way that I didn't necessarily feel in say, Reputation.
McKenna
Rating:
This song belongs on Lover and that's a hill I'll die on. The yelling "nice!" adlib gives me war flashbacks to "ME!", so I'm timid to deem this a fav. It's definitely not a skip, and I'm always down for any track that makes me want to shimmer.
10. "Would've, Could've, Should've"
Garri
Rating:
As a longtime Swiftie, I knew exactly what this was referencing when I first heard the chorus. Taylor Swift has never been afraid to be brutally honest in her lyrics and this song is no different. It's a raw dissection of a period in her life that still haunts her and I have a feeling, similar to the way fans have an attachment to "All Too Well," this song will sadly resonate with so many.
Andi
Rating:
"Snow on the Beach" is perfect with Lana Del Rey, but I honestly would've loved to hear her voice on this. This song has major OG Lana, Born To Die energy. With that being said, the lyrics in this song are particularly dark and so rich in memory of who she once was at 19. It makes me sad that a lot of people will resonate with the message in this song, but it's going to be such a therapeutic track to have handy and for that, I thank her.
McKenna
Rating:
As a Speak Now "Dear John" fan above all else, my flight or fight response was immediately triggered when I heard "And I damn sure should've never danced with the devil at nineteen". Mr. Mayer, turn off your IG comments now. Other than that, looking back and regretting parts of your past is something that sadly resonates with pretty much everyone, and she portrays that beautifully through these lyrics. Just lovely.
9. "Labyrinth"
Garri
Rating:
I imagine this will be a sleeper hit for me—similar to how I felt about "Archer". Needless to say, I'm not all about it right now. Lyrically, it's beautiful, it just doesn't hit the way some of the other tracks do for me.
Andi
Rating:
I don't know what's happening but I'm crying. I'm a sucker for any song with a low-pitch bit, it feels so dreamy. Something about this song being in the middle of the 3 a.m. version album also feels very right.
McKenna
Rating:
"I thought the plane was going down, how'd you turn it right around?" almost killed me when I heard it for the first time. If the love doesn't feel like this song describes it, then I don't care and don't want it. Yeah, there's tears.
8. "Question… ?"
Garri
Rating:
The Queen of Bridges has struck once again with "Question…?" If I didn't love the song up until the bridge came on and tickled my brain (I did) the line "That's nice, I'm sure that's what's suitable/And right, but tonight" would have sealed the deal.
Andi
Rating:
I really have no in-depth thoughts other than this is a perfect pop song. Something that Taylor Swift knows how to master all too well.
McKenna
Rating:
I didn't know how badly I needed to hear Taylor say d*ckhead in a song until now. Absolutely pressing this person she's writing about to spill the deepest details of a relationship, then following it with "It's just a question"…I'd expect nothing less from the queen of pettiness.
7. "Midnight Rain"
Garri
Rating:
You heard it here first folks: I'm a "Midnight Rain" Stan (yes, with a capital S) of the highest order. If this album didn't literally have zero skips, I'd be listening to this on repeat.
Andi
Rating:
Oh, I think I've locked in my favorite. Taylor's voice pitched low with electric beats, this song gives me James Blake vibes. Also, "I broke his heart 'cause he was nice He was sunshine, I was midnight rain" has to be one of the most Sagittarius things she's ever said.
McKenna
Rating:
This production…Jack Antonoff said rent is due, let me write the angsty pop hit the girls need to get my check. This could very well be the long-lost track 12 of Lorde's Melodrama, and that's the highest of compliments I could give.
6. "Glitch"
Garri
Rating:
The lyric "Five seconds later, I'm fastening myself to you with a stitch" sealed the deal on this song for me, instantly skyrocketing it to one of my absolute favorites on the album. It's catchy, it's sweet, and I want to go on a drive and listen to it on repeat.
Andi
Rating:
I will admit these additional tracks haven't been hitting me the way the first 13 songs have, but this is good. "I thought we had no chance, And that's romance, let's dance" is truly the perfect lyric to describe how unpredictable and sometimes, unconventional love can be. No one really knows what they're doing when it comes to love, so let's just enjoy it!
McKenna
Rating:
I've been waiting for Taylor to drop the word "situationship" in a song and the day has finally arrived. I'm nothing but a sucker for a friends-to-unexpected-lovers trope so I'm sold.
5. "Sweet Nothing"
Garri
Rating:
What can I say? I love love. When you're in the right relationship, that person becomes a safe place where you can find solace from the chaotic world that gets more and more chaotic with each passing day (I might be projecting here). This song is beautiful and I absolutely adore it.
Andi
Rating:
This song, I know, would change the game for me if I heard it live. Something about the melody in this song makes me feel like everything is going to be okay. Like it's tucking me in at night and reading me a bedtime story. A romantic inner child healer, for sure.
McKenna
Rating:
Everyone needs to immediately stop using "Lover" as the first dance song at their wedding and use this one instead. The simple piano melody? Angelic, really.
4. "Mastermind"
Garri
Rating:
Swifties have been trying to decode hidden messages in pretty much everything Taylor does for as long as I can remember. "Mastermind" is a jab at us fans masquerading as a love song (and I love both interpretations so much). As a love song, the idea that there was nothing accidental or fate-driven about the development of her relationship is just exquisite. We view fate as the pinnacle of romance, but when Swift reveals her partner knew she was the mastermind of their relationship all along? Yeah, that tickled me.
Andi
Rating:
Taylor really is in her Melodrama era. This song feels like it's for the Lorde stans, aka me. I know "Ribs" came from Lorde's first album and not Melodrama, but this song feels very close to it. And if you were around on Tumblr in 2013 to feel that song assume everyone's personalities, then you'll understand just how heavy that statement is.
McKenna
Rating:
Here it is: my absolute Midnights fav. If I could give this song 13 moons, I gladly would. The chorus itches my brain in a way I can't put into words, and as an "Invisible String" enthusiast who loves how blondie sings about just happening to fall into love and a relationship with this person through fate, this track literally screamed "SIKE" and spit in my face in the best way possible. Zero notes.
3. "Anti-Hero"
Garri
Rating:
Catch me saying "It's me. Hi. I'm the problem. It's me." all day every day for the foreseeable future. "Anti-Hero" was the stand-out song on the album during my first listen, and on every listen since. I cannot wait to scream-sing this back to Miss Swift at the Midnights World Tour.
Andi
Rating:
Anyone who knows me knows that 1989 is my favorite T. Swift album, and this song feels like it could be a 1989 bonus track. Suddenly, I'm transported back to my Tumblr days reposting her lyrics on my profile.
McKenna
Rating:
Simultaneously twirling my hair and bopping my head while feeling existential dread is truly only something Taylor could make happen. I'm gonna be the bigger person and look past the "Sometimes I feel like everybody is a sexy baby" line because the rest of the song goes that hard.
2. "Vigilante Shit"
Garri
Rating:
Remember when "Look What You Made Me Do" came out and everyone HATED it? LWYMMD is Vigilante Shit's ancestor and now that we've all had years to adjust to this kind of sound from Taylor, I imagine Vigilante Shit is going to be a HUGE hit. I was firmly listening to this in my PJ's from bed but also felt ready to go out and do crimes. This song is the push over the edge I needed to purchase sky-high stilettos that I didn't know I was looking for.
Andi
Rating:
I will definitely be using "lately I've been dressing for revenge" as a caption in the near future. Also, hear me out, but I'd love to hear a Billie Eilish verse on this track. This could be a hot take, but I'm prepared for all of the smoke—I didn't really resonate with her Reputation album, it just didn't feel authentic to me. But, this edgy, slightly dark twist of a song feels very organic, and it works.
McKenna
Rating:
There are a pair of knee-high leather boots and a latex corset in my Amazon cart right now because of this song. Like Andi said, I feel like Taylor listened to Billie's When We All Fall Asleep Where Do We Go? one time, then jumped in the studio and grinded this one out. Once again, my Easter egg brain got to working—the white-collar crimes dig at Scooter Braun…obvious slay.
1. "Lavender Haze"
Garri
Rating:
This is the perfect Midnights album opener. It sets the tone for what's to come perfectly and if it was 2009 and I still cryptically updated my Facebook status, you better believe "Lavender Haze" lyrics would be making an appearance. No notes.
Andi
Rating:
I'm tasking myself with having the lyrics to this memorized by the end of day. Remember that scene in Easy A where Olive Penderghast spends the entire weekend singing "Pocket Full of Sunshine" by Natasha Bedingfield? I'm banking on that being me with this song in no time.
McKenna
Rating:
If Euphoria rebranded to being rated PG, this song would be the #1 candidate for a Rue and Jules love rekindle scene—and I mean that in the best way possible. Also, can we talk about "Talk your talk and go viral I just need this love to spiral." Unbothered legend.