You've seen our Instagram. Never far from a notepad, we are clearly fans of lists. And there is one area where lists are an absolute non-negotiable: wedding planning. With all the blogs, Pinterest boards, and magazines devoted to picture-perfect weddings, it's easy to get overwhelmed by it all. From flowers to favors and vows to venues, there are many decisions to be made. Organizing your to-do's in a timeline format is important in making sure the right tasks get accomplished at the right times, especially when some matters are time sensitive, like ordering a wedding dress or booking a venue.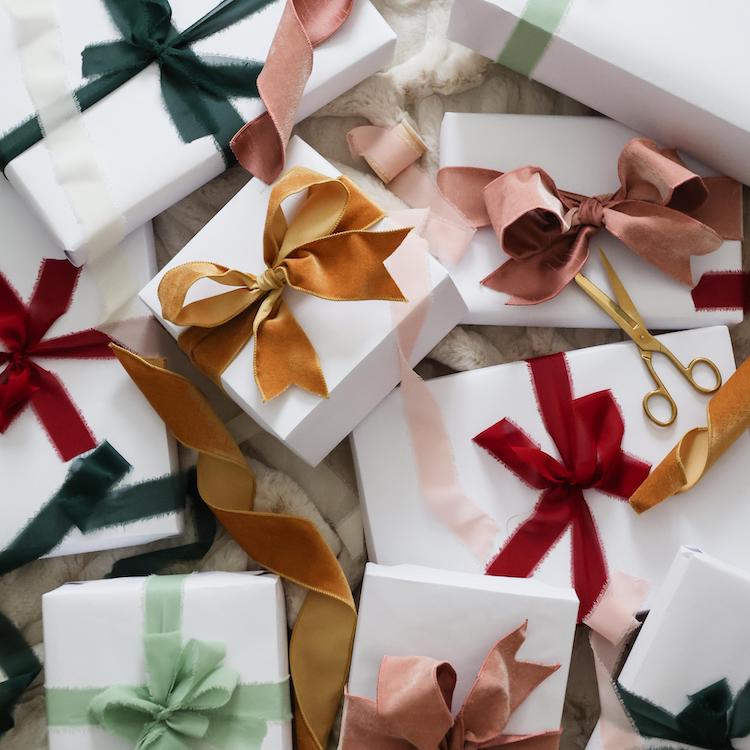 the perfect gifts for everyone—and we mean everyone—on your list
10-12 Months Before Your Wedding
Set a wedding date.
Set your budget. That number will be one of the main deciding factors in determining your venue.
Decide on the number of guests you would like to have at your wedding. Consider your budget when compiling this list
Compile your guest list and organize addresses.
Send save the date cards, priority to out of town guests.
Consider potential wedding planners and day-of coordination help if needed and within your budget.
Locate and reserve ceremony and reception site. If you're on a budget, look at venues outside of city limits and consider a rental-inclusive site as renting the furniture separately will likely cost more. Consider a backup plan for a rainy day if your wedding is outdoors. It's also important to note that having your wedding on a weekday will be considerably less expensive than on a weekend.
6-8 Months Before Your Wedding
Choose your bridal party and attire.
Shop for a dress, shoes, and accessories.
Select your ceremony officiant.
Book hotel rooms or reserve a block of rooms for out of town guests.
Reserve music for ceremony and reception.
Select your photographer and videographer.
Book an engagement shoot with your photographer. Many couples choose to include a photo on their save the date cards.
Set-up your registry.
Book a florist. If you decide to do the flowers yourself, keep costs low by using more greenery and stick to just one or two in-season blooms.
4-6 Months Before Your Wedding
Order your wedding stationery.
Secure your transportation.
Book a hotel room for day of prep and wedding night.
Reserve any rentals needed for ceremony and/or reception.
Confer with photographer and videographer.
Create your favors or consider a donation to your favorite charity.
Book the rehearsal dinner venue.
Book your honeymoon.
Hire a hair stylist and makeup artist and reserve trials.
Book your rehearsal dinner since bookings for larger parties can be difficult to find on short notice. You don't need to go the restaurant route.
2-4 Months Before Your Wedding
Discuss details of menu with hotel or caterer. When on a budget, skip the dessert course and head straight to the wedding cake.
Select and prepare your ceremony service with officiant.
Schedule the rehearsal time.
Mail out your invitations.
To save time and stress after the wedding, write your thank you notes as gifts arrive.
1-2 Months Before Your Wedding
Buy a guest book.
Obtain your marriage license.
If you intend to change your name, prepare the necessary documents to do so.
Send a change of address information to post office.
Dress fitting with veil, shoes, and accessories.
Prepare a seating plan.
Confirm final guest count with vendors.
Prepare toasts for rehearsal dinner and wedding reception.
Don't forget to break in your wedding shoes!
Finalize speeches and itinerary.
1 Week Before Your Wedding
Finalize transportation arrangements for ceremony and reception.
Ensure all items for the day of the wedding are packed up for delivery.
Ceremony rehearsal and rehearsal dinner take place.
Prepare tip and payment envelopes for Officiant and vendors.
While we can't promise your wedding planning will be entirely stress-free, following our timeline below will help keep you on the road to happily ever after. Just don't forget to roll down the windows and crank up the music. You're getting married!
venue photo by Kimberly Genevieve // bridal party photo by Ariane Moshayedi // shoes photo by Cyn Kain