Documentaries as an adult are what Bill Nye The Science Guy was to me in third grade. You can be entertained and glued to your couch, and somehow, you're still learning. So, when I discovered the world of true-crime documentaries, my social life started to dwindle a little bit. (I wanted to stay in and only watch Netflix, and I was too afraid to leave my apartment).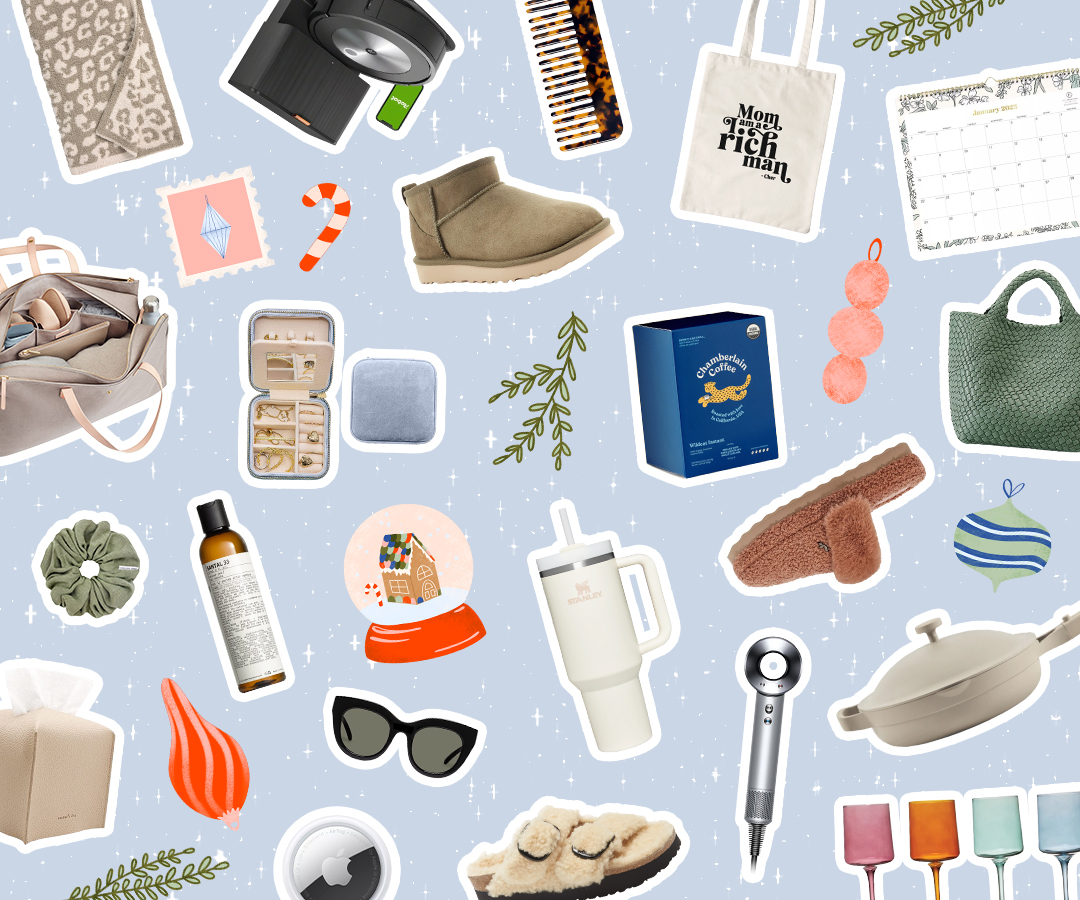 With hundreds of thoughtful gifts, you're sure to find something for everyone on your list!
As the true crime genre is finally starting to be appreciated as it should be (yes!), there are so many options on Netflix to choose from. Rather than waste your next month on every single doc, here's the 12 you need to watch — like, now.
1. Amanda Knox
If you were alive from 2007-2015 (which if you weren't, you probably shouldn't be reading this), you know at least something about this case. I knew the bare minimum going into it, and that was plenty. This documentary tells Amanda's story from beginning to end. From the murder of Meredith Kercher to the retrial and media frenzy surrounding her case, this documentary covers it all.
If you're like me and didn't know a lot about this case, you'll come out learning a lot more than just what happened. Amanda Knox describes the differences in the Italian justice system, her experiences with the media — both in Italy and in the U.S. — and includes interviews with Amanda herself, her boyfriend at the time, the lead prosecutor in the case, and Daily Mail reporter Nick Pisa.
2. Audrie & Daisy
This case isn't like any of the others on this list, but it's just as important and horrifying. Audrie & Daisy follows two teenage girls on opposite sides of the country who were sexually assaulted by their friends and humiliated and harassed online because of it. The film specifically looks into the major role that social media played in these cases.
This documentary came out in 2016, and while high school might seem like a long time ago for some of us, it's a reality that rings true for a lot of women. Similar stories to these continuously make headlines, and Audrie & Daisy is an interesting look at how we can cover these stories better. It's raw and emotional, so if it might evoke negative or triggering emotions, I'd suggest skipping this one for now.
3. The Death & Life of Marsha P. Johnson
The documentary refers to Marsha P. Johnson as the "Rosa Parks of the LGBT movement," and they're not wrong. Marsha, a transgender woman, washed up on the Hudson River in 1992. While this case is legally deemed a suicide, many of Marsha's family members, friends, and supporters believe it was a murder.
This documentary does an amazing job of seeking justice while still educating and protecting Marsha's legacy. According to the Human Rights Campaign, 21 transgender people have been killed in America so far in 2018. Protecting trans rights was always important to me, but this documentary was a reminder of where the movement began and how far equality for these individuals still needs to go.
4. Voyeur
This documentary is gross, but if you love all things true crime, it's utterly fascinating. American journalist Gay Talese interviews Gerald Foos, who basically takes the idea of a "peep show" to a whole new level. Gerald is a motel owner who created a secret room above all of his units to spy on his guests. It's creepy AF, and I'm gonna be honest, I haven't stayed in a hotel since I watched this documentary. (My bank account is also a reason, but that's not what we're discussing here).
While I was deeply engulfed in the story and mind of Gerald, I was equally as enamored with the story of Gay Talese's reporting. If you enjoy documentaries or films about journalism (Are you more of a Spotlight or The Post person?!), you'll love the newsroom-like feel of this one.
5. Evil Genius
I first heard about this documentary from an episode of The Mile Higher Podcast, and I had to watch it immediately. A pizza delivery guy robs a bank with a bomb attached to his neck, but is this really the story? Evil Genius delves into the "pizza bomber" case, and the twists and turns make it feel like something out of a Gillian Flynn book.
The name of this documentary is pretty apt, but you won't totally understand until you watch. (No spoilers here!)
6. All the Queen's Horses
White collar crime can be seriously effed up, too!! A comptroller in a town in Illinois (represent!) embezzled $53 million over the course of two decades to fund her equestrian empire. Yeah, I know, it's BONKERS. All the Queen's Horses tells Rita Crundwell's story — how she managed to do it while cutting her town's budget and laying off workers, how her crime impacted this town, and the lifestyle she was able to lead with all this money.
I grew up in a very small town (less than 4,000 people!), so the impact of this crime was close to home for me.
7. Tabloid
This story is ALL SORTS OF CRAZY, and I'd be doing a disservice if I didn't tell you about it. This was one of the first crime documentaries I ever watched, and it had me itching for even more.
Tabloid is about Joyce McKinney, (who you might know because she cloned her dog Booger in South Korea in 2008 — it's all weird) the Miss Wyoming who kidnapped and held her Mormon, ex-boyfriend captive and sexually assaulted him for days in 1977. The documentary goes into detail about what exactly happened before and after Joyce did this, but it also discusses the social impact of the way the media views stories of sex and violence.
This documentary includes interviews with Joyce, and it's so bizarre. She's said to have an IQ over 160, and she honestly is kind of charming. It's terrifying, and you need to watch ASAP.
8. Making A Murderer
This is the first docu-series I watched on Netflix, and it brought so many people who didn't love true crime before to the dark side (Mwahaha!). It follows Steven Avery, who spent 18 years in a Wisconsin prison for a crime he didn't commit. Early on in the documentary, you realize he's exonerated for the crime, and you're wondering, okay, why are there 8 more episodes? Next thing you know, Avery is back in prison for another murder.
The documentary is easy to follow and encourages you to question and ponder what exactly happened. Did Avery become homicidal after being in prison, or does he keep just being at the same place at the wrong time? If you haven't gotten into true crime yet but you're intrigued, this is a good place to start. Also, season 2 will premiere October 19 on Netflix, so catch up now!
9. The Witness
I'm very close to my little brother, so this documentary pulled at my heartstrings a little bit. Kitty Genovese was murdered in 1964 in Queens, New York as allegedly 38 neighbors watched and did nothing at all. Bill Genovese, Kitty's brother, was plagued by this story and his sister's death his entire life, so this documentary follows him as he tries to get to the bottom of it, talking to residents of the area in which she was murdered and The New York Times which broke the story when it happened. It isn't gruesome or gory as some of these other documentaries, but it discusses the ways in which family endure trauma even decades after it happened.
10. The Confession Tapes
This is another docu-series I heard about from the Mile Higher Podcast (I'm obsessed, okay?). Following six different stories, this series focuses on the ways in which false confessions can happen when interrogations get tense, emotional, and sometimes even violent. This isn't necessarily a specific crime, but it's an important way to look at our justice system. I watched this after I watched Amanda Knox, and it made her story make even more sense. It's absolutely infuriating to watch, but it's necessary to understanding a lot of cases.
11. The People Vs. O.J. Simpson
I know this isn't technically a documentary, but I couldn't do a list of Netflix true crime without it. Not only is the acting phenomenal (John Travolta, Cuba Gooding, Jr., Sarah Paulson, David Schwimmer — the list goes on!), the story of O.J. Simpson and the deaths of Nicole Brown Simpson and Ron Goldman are often twisted and incur a lot of hearsay and rumors. The FX series did a wonderful job of accurately portraying the trial (from my research, of course) that Americans were so glued to their TV's to watch. If you're looking for something both entertaining and mind-boggling (okay, seriously, how did they acquit this man!?), look no further.
12. The Keepers
This docu-series looks into the death of Sister Cathy Cesnik, a nun and high school teacher in Boston. She supposedly had accused one of the priests of sexual assault against a student, and two months later, her body was found.  Sister Cathy's death is confusing and frustrating, and the documentary sets out to uncover the truth behind who killed her and why. This docu-series is so addicting, so maybe carve out an entire weekend because you won't want to stop at one episode. 
What are your favorite documentaries on Netflix?! Do you love true crime as much as us?