The old adage goes that "eyes are the window to the soul" — and as corny and tired as the usage of this saying might be, we all know it to be true. Our eyes help us convey the depths of our emotions, our pupils will dilate when we look at someone we love, and — unfortunately for me and a lot of other busy women — they also tattle on us for how little sleep we got the night before.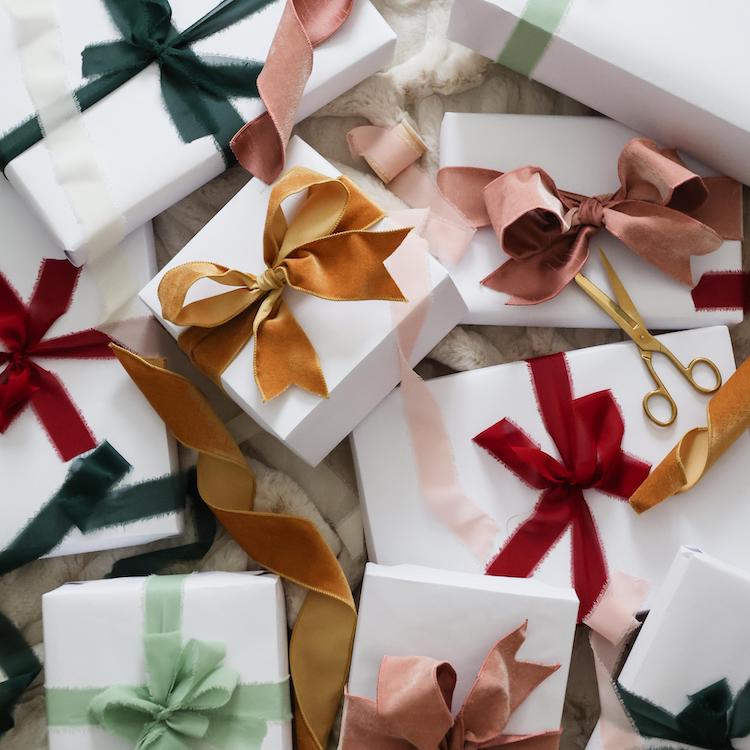 the perfect gifts for everyone—and we mean everyone—on your list
Big, bright, and fully awake eyes are the cornerstone of a youthful and healthy appearance and if you've not given the most sensitive skin on your body adequate attention before now, we have a few tips and tricks to help get you in the habit of pampering your peepers.
Our Favorite Products
The Routine
Depending on the type of product you're using, you'll apply in the morning, in the evening, or both. As a general rule of thumb, always apply products containing Vitamin C in the morning and those containing retinol at night. If your eye cream doesn't contain any actives ingredients, meaning it's just a moisturizer, you can apply it twice a day alongside other skincare.
When considering the order in which products should be applied, you typically want to stick to applying the least viscous (most watery) products first and work up to the most viscous (rich creams). With eye products, you want to apply them after your essences and serums but before any other moisturizers – even if your eye product is slightly thicker than what comes after. Because they contain more specialized ingredients, you want to make sure they are being fully absorbed and not blocked by richer skincare products.
Always apply eye products using your ring finger, as it has the gentlest pressure, and be mindful not to tug or pull on this delicate area. Apply your eye products everywhere in the eye area – under your eyes, out to your temples, on your brow bone, and above your eyebrows. Always read the instructions before applying any eye product to your eyelids.
If You Want to Be Extra
And we know you do. Keep a jade roller in your freezer for those mornings when you really need some help looking alive, not only does the cooling effect help wake you up quicker than 20 oz of black cold brew – most jade rollers are fashioned with a special (smaller) eye roller end to help with lymphatic drainage around your eyes. No more puff!
If you follow Jonathan Van Ness on social media (and if you don't, what are you doing?) then you already know that he's all about a gorgeous self-care moment by way of a hydrogel eye patch. No, not like a pirate eyepatch, but rather those sticky apostrophe shaped pads that affix to your under eye area to allow maximum penetration of all kinds of delicate skin-loving ingredients before a big event or just a regular Monday morning. If JVN does it, we do it, and he hasn't lead us astray thus far.