There are always a million excuses not to work out: It's too hot out, too cold, too dark, the gym is too crowded or I don't have time to drive to the gym. (You get the point.) Don't hate us, but there is a way to kick these excuses to the curb. Work out at home! Working out at home seems like it would be less effective: no equipment, less space, no instructor or trainers to guide you. But the ease of an at home workout will make up for these shortcomings. You can control the temperature, you don't need to apply sunscreen, you can shower immediately after, you don't have to waste time driving back and forth, and you won't have to touch any sweat that didn't come from you. Do we need to go on?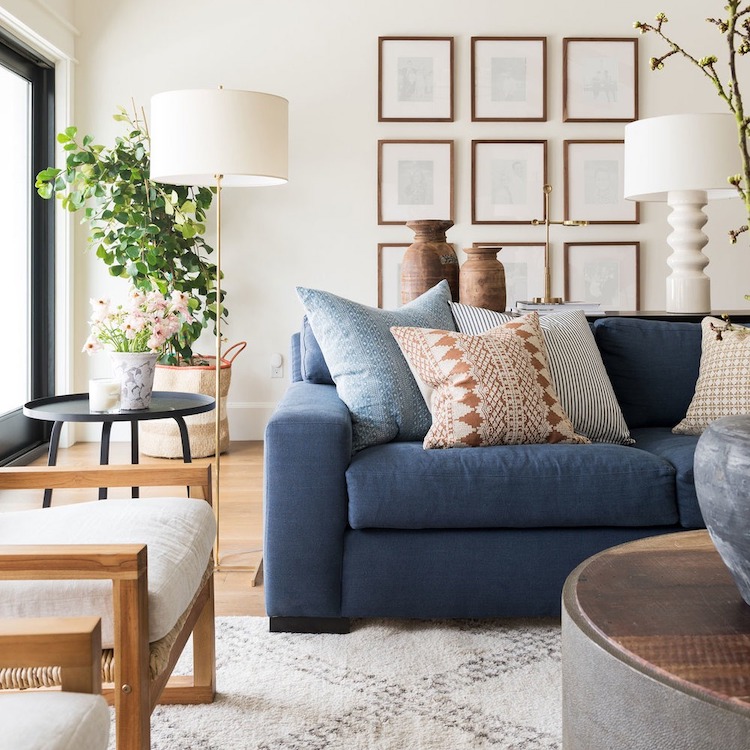 don't make the same mistakes I did
Thanks to the handy old Internet, there are plenty of online workouts you can do from the comfort of your home that will kick your butt into shape just as good as any gym will. Here are a few of our favorites:
Do you like to stay up on the latest trends? Booya's unlimited supply of 30-minute classes from boutique fitness studios (like ChaiseFitness and SoHo Strength Lab) will bring you the latest and greatest in workout trends. It takes longer for big chain gyms to catch onto workout trends, so this is a great way for you to try the newest workouts at a fraction of the cost.
Cost: $10 per month
Blogilates host Casey Ho's ability to make working out fun is why her videos are so beloved. The Pilates instructor's videos are bright, colorful, have fun music, and her happy attitude makes the challenging workouts easier to accomplish. Alongside terrific Pilates videos, she shares diet and nutrition tips that will compliment your active lifestyle.
Cost: Free
Like most activities, working out with a friend can be a lot more fun. But if you start working out from home, you can basically kiss yoga with your best friend goodbye—unless you try MoveMeFit. MoveMeFit uses your webcam to split screen and work out with a friend in a different location. Not only will you have someone to commiserate with when you're exhausted, you can also use it to stay accountable. Find a friend to join you and suddenly you'll have no choice but to log-on and get to work.
Cost: $9 per month
Two trainers are better than one, at least in the case of the Tone It Up girls. The upbeat hosts (Karen and Katrina) aim to help you earn the perfect beach body. They always have a positive attitude and guide their videos with the motto: "share, love, inspire, sweat!" They offer a variety of videos aimed at toning, stretching, and yoga practices. For brides-to-be, their wedding series will be the perfect prep for your big day. They post new videos several times a week so there is always fresh content.
Cost: Free
Does Crunch gym sound familiar? Of course it does! The massively successful gym chain is known for its unusual workout classes like Stiletto Strength, Gospel House Aerobic, and Lyrical Hip Hop. If you feel too embarrassed to attend an out-of-the-box workout in front of strangers, try their quirky workouts from the privacy of your own home.
Cost: $10 per month
If you need a new workout routine to stay motivated then YouTube channel BeFiT's will keep you very happy. The channel offers a new workout every single weekday, so you will never have a chance to get bored. This also means they have a crazy amount of videos backlogged and you can choose ones that best suit your needs. If you don't like the idea of having to constantly choose a workout, then let their workout systems guide you. Try their signature 90-day BeFit workout system or one of their many 30-day systems, such as 30 Day Six-Pack Abs. Their videos come from top trainers like Jillian Michaels and even workout video legend Jane Fonda.
Cost: Free
For many, yoga is a very relaxing workout. That is until you add in traffic, parking, expensive classes, and an awkwardly quiet studio. Not to mention you may get insecure when it feels like everyone else in class is a yoga master and you are just trying your best not to fall on your face. Udaya allows you to practice yoga where you feel most comfortable: your home.
Cost: $12 per month
Even if you work out from home, it can be easy to make excuses related to your busy schedule. Body Rock is about to kill your excuses! They offer short videos that are high intensity so you can get a great workout in a short period of time. A recent blog post taught readers a five minute workout you could do without even leaving your bedroom. Everyone has time for that! Sign up for a daily workout to be sent straight to your inbox.
Cost: Free
Try reading an article about a supermodel's fitness routine and more often than not they will mention being Ballet Beautiful devotees. The ballet inspired workouts are created by former professional ballerina Mary Helen Bowers. She trained Natalie Portman for her role in Black Swan and helped her form an authentic ballerina's body.
The Ballet Beautiful website has live, interactive online classes as well as prerecorded streaming videos designed to build sleek muscles and ballerina posture. The website offers monthly subscriptions to the always expanding workout video library, or you can "attend" a live interactive class with Bowers herself. For a less inexpensive option, try one of her workout DVDs, which are just as effective.
Cost: $35 per class or $40 per month
Is there an online workout that has replaced your favorite gym workout? Tell us!