There are certain things that will always be cherished as simple pleasures. One of those things is the feeling when you walk into a room and love the way it smells. Shouldn't we feel that more often? I'm going to go ahead and say definitely.  So I asked trusted sources (our editors and photographers) and took a little field trip around town to hunt down the best scents for your home. And believe me, I smelled a lot of candles.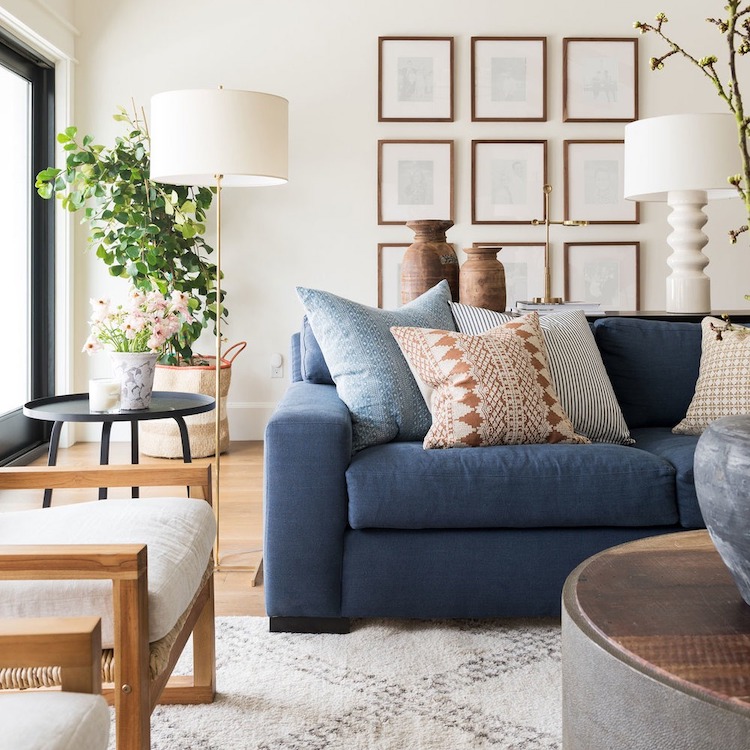 don't make the same mistakes I did
Simple Goods Supply is carried at retailers like Lou & Grey. Their scents are strong without being too heavy on the perfume and overwhelming.
Scents we love: White Tea, Peppermint Eucalyptus
This apothecary inspired brand spells out simple pleasure. P.F.'s scents often come from experiences and memories, and its founders say they want the candle to smell exactly how the name sounds.
Scents we love: Fig and Jasmine, Amber and Moss
Source: iShop LaRue
Tyler's is known for their rich, perfume heavy scents. They're the kind that linger even after they've been blown out. A little secret? Tyler's Diva scent is the closest thing you'll find to Thierry Mugler's Angel perfume in candle form. It is epic.
Scents we love: Diva, 24/7 Glam, Drama, High Maintenance, Dolce Vita
These ultra clean burning coconut wax candles are a favorite of Anthropologie shoppers.
Scents we love: Baltic Amber, Branche Vermeil, Goji Tarocco Orange
The Everygirl cofounders and editors Alaina and Danielle love this brand. I actually discovered Illume through a giveaway The Everygirl hosted a few years ago! Illume's scents can be sensed even when you walk by an unlit candle, which I love. It gives your space a kiss of perfume just by being there.
Scents we love: Amber Dunes, Mediterranean, Gardenia
These soy blend candles are hand poured by the founders. They see the entire process through from start to ship! Our favorite is Luxe, which is a lighter scent that's sweet and slightly smokey.
Scent we love: Luxe
Source: Sequins & Things
If you've ever been into Anthropologie, you know the smell of Blue Capri's signature candle: citrusy and luxurious. This one will always make the list of must haves.
Scent we love: Volcano
This line used to belong to White Barn Candle Co., and honestly, there's not a bad scent in the line. The scents are rich without being overwhelming—the line carries warm sultry scents and also natural and clean scents.
Scents we love: Cashmere, Amber, Firewood, Fig, White Pepper
Source: Stephanie Sterjovski
Diptyque uses essential oils to create their scents, which makes them fresh and rich. I used to see these candles on various blogs and think, "Who would spend $60 on a candle?" Then I experienced one and I completely understood. Luckily, I've since found out that Diptyque also makes most of their candles in a smaller size for just $32. Now that's much more attainable!
Scents we love: Baies, Feuille de Lavende
Do you have a scent you just can't live without? We'd love to know!