On a normal week, you can find us exchanging books in the office and talking about our favorite things to recently hit the shelves—what can we say, we're a team full of bookworms.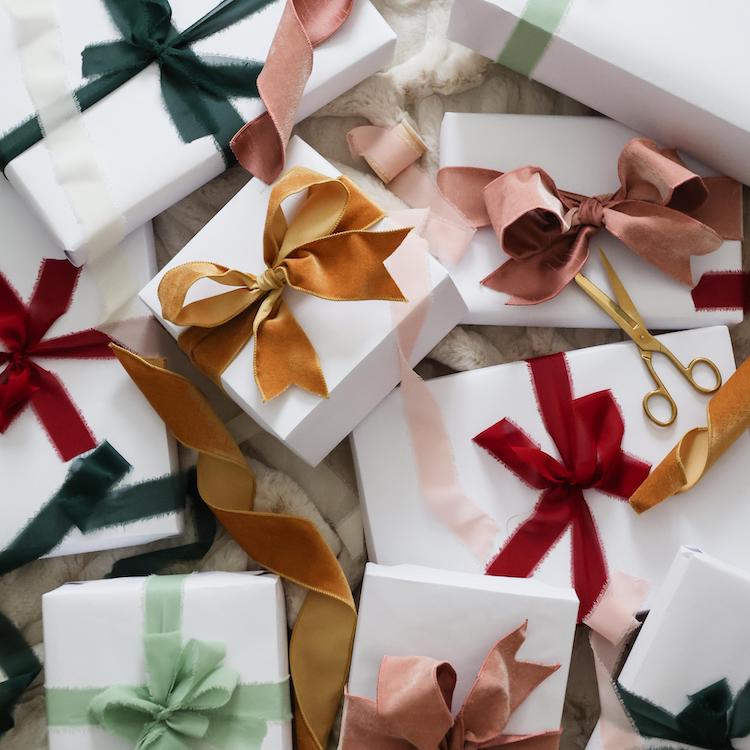 the perfect gifts for everyone—and we mean everyone—on your list
But that's during a normal week, and as you probably do, we've had a lot more spare time on our hands lately—which means a lot more books have crossed over from the "to-be read" list to our new favorites (or not-so-favorites).
Another great thing about our team? Our taste in books varies greatly. You can always find me in the middle of a psychological thriller, while Abigail is the queen of lighthearted, romantic books and Josie dabbles in the self-help genre. Combined, we know a good book when we read one—and we love to talk about it when we find them.
These are the books our team has read so far during self-isolation—no matter who you are or where your tastes lie, you'll be able to find something you love on this list.
Ruth Reichl
This book is straight-up delightful. Reading it is like stepping into the coziest corner cheesemonger and tasting a wafer thin, delicate, salty-sweet slice of prosciutto. It's written by the former EIC of "Gourmet Magazine" and follows a similar yet fictitious magazine called Delicious! which is about to fold. Listen, I am not in any way a cook nor have I ever had much success in the kitchen, but this book made me want to whip, sear, braise, taste. It reminded me a bit of Sweetbitter, just less jaded and more foodie. Highly recommended.
Mhairi McFarlane
I am a sucker for literally everything going on in this book. The "we-have-to-fake-a-relationship-for-reasons" trope. A lead character who feels real, lived in, and intelligent. An OFFICE ROMANCE. Gimme. A sweet, witty, slow burn type of book that will transport you for a while.
Oprah Winfrey
Full disclosure: I have read this book before, and I will no doubt read it again sometime in the future. It's one of those books you leave by your bed and open to a random page to read through when you're feeling stressed, down, or anxious. However, I've decided to read the book from front to back during a time when I definitely need a little extra Oprah in my life. I don't want to be dramatic and say it's totally changed my perspective and outlook, but like, it has. This book is a collection of the most meaningful interviews Oprah has done, AKA it's basically the best advice from all the coolest people in the world, rolled into one. At best, this book will take you on a transformative spiritual journey, and at worse, you'll learn a few concrete skills to deal with reality and feel happier.
Mark Manson
I cannot recommend this book enough!! Although you may be turned off by the name, let me assure you: it's not about giving ZERO f*cks, but about learning how to let go of the things that aren't important or that you can't control, and instead focusing on the things you can. It's funny, anxiety-reducing (for me), and somehow both entertaining and informative. You can read it all in one weekend, tops. If you're on the fence, READ IT.
Jenny Han
What's this? Three books in one? Yes, it is! You HAVE to buy all three of the TATB books together, because once you finish one, you won't be able to wait to read the next. As an avid viewer of the TATB movies, I wasn't sure if I needed to read the books, but they're delightfully charming, adorably witty, and just as swoon-worthy as their Netflix counterparts. This series is the PERFECT thing to read right now—the books will take you back to the highs and lows of high school (without actually having to GO back, thankfully) and will truly help remind you that there is good in the world.
Celeste Ng
OK, I just started this, but I've already spoken at length about the only other two books I've read while I've been at home, so I'm shooting for a little variety here. I've been religiously tuning in for "Little Fires Everywhere" every week on Hulu, so I started listening to this audiobook just last night, and it's very good so far! This book has thousands of ratings and positive reviews. It's set in Ohio and kind of a murder mystery—what more could a girl want?
F. Scott Fitzgerald
In an effort to order as little as possible right now (which was going well until like a few days ago when I stress bought two concealers—both the wrong shade), I'm rereading what's on my bookshelves at home. High school Beth was a huge fan of this classic, and I wanted to see how it would hold up now that I'm not obsessed because Lana Del Rey's song was in the movie. I am here to say I loved it even more! The book is much more relatable as an adult and was the perfect escape after my family insists on watching every press briefing. PSA: the audiobook is narrated by none other than Jake Gyllenhaal, so TBH, I'm putting a hold on this for my library as we speak to listen again for sweet Jake's voice.
Nora Roberts
I just finished up the third book in this series. It's by Nora Roberts, but it's not like her usual romance novels. Although there are still plenty of great love stories throughout the series, it's actually a dystopian story about life after the majority of the world has been wiped out by a disease (so if you're one of those people watching all the pandemic-themed movies, you might love this one!), and many of those who have survived develop magical powers. I know it sounds far-fetched, but if you were a fan of series like "Twilight," "The Hunger Games," "Divergent," and "Harry Potter," you'll love this one--it's the perfect mix of dystopian and magical, and it's a little bit darker and more mature for our full-grown adult brains.
Jane Maas
I recently finished binge-watching all seven seasons of "Mad Men" and was feeling the withdrawal hard. As I went down the rabbit hole of watching interviews about the show, I ran into a cute little lady named Jane Maas, who talked about going through this time IRL and working as a copywriter in an ad agency in NYC back in the '60s and '70s—she was basically the real life Peggy Olson! Maas wrote this autobiographical book about life as a woman in an alpha male-dominated industry and world, overcoming sexism, and advancing in her role in advertising. Her writing voice makes you feel like you're sipping gin and tonics with your favorite witty elderly neighbor who lives down the street, and spends entire afternoons telling you all the ~wild stories~ of her youth. If you're a fan of the show and wondering if all the casual office sex, three martini lunches, and insane double lifestyles were actually real, the answer is ohhh yes.
Jennifer Egan
This book has been on my must-read list for a long time, and luckily, I'm self-isolating with family who had a copy! I just started it over the weekend, so I'm not very far yet, but I love the short-story style of the chapters and getting to know the different characters.
Gray Malin
When I really feel the cabin fever coming on, this book is incredibly calming and so fun to flip through. I love Gray Malin's photography and the gorgeous color palettes. I can get completely lost in the photos of the water and start thinking about my next adventures.
Andy Greene
I had no idea this was missing from my life! Any fan of "The Office" will love this book. It offers a full history of the origins of the show, gives an in-depth look at what went into the casting and scripts, and made me an even bigger fan of Steve Carrell and Mindy Kaling than I was before.