The ever-so-popular makeup and skincare brand Glossier might be the coolest thing since sliced bread. Trust me when I say everyone wants to get their hands on the cult-classic Boy Brow, panic-inducing Cloud Paint (it's that good), or one of their signature skincare products like the serums or moisturizing masks, if only to take a really chic Instagram (they're that pretty).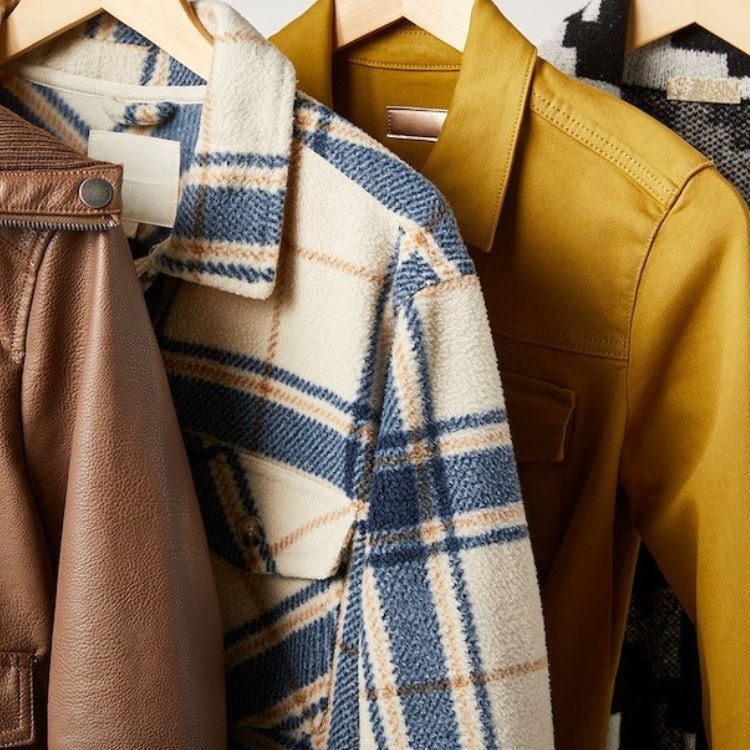 ...and it's wallet-friendly
At The Everygirl, we love Glossier. And I mean love it. We obsess over the latest product during the work day, insist our friends must try out our favorite Balm Dotcom or skin tint, and hop on online orders together ("Oh you're placing an order on Glossier? Get me a new Cloud Paint!" is almost as common around the office as "I need coffee.") — after all, Glossier is not just a brand, it's a lifestyle.
Besides just the pretty packaging, we love it because the products are truly unique — you won't find them anywhere else, and they deliver amazing results. The makeup comes out naturally, blends easily, and is OH so dewy, giving you the best skin of your life (and the best part is that no one will be able to tell it's makeup).
Imagine our excitement when a Pop-Up Glossier store popped on up in Chicago, a few blocks away from our office. I mean, how could we stay away! We got to go see the new store, pick the brains of the Glossier editors for the best tips and tricks, stock up on our go-tos, and try out the newest products. Make sure to stop by and check them out before it closes October 28th!
Glossier Chicago
114 N Aberdeen Street
Monday-Friday: 12pm-8pm
Saturday-Sunday: 11am-7pm
Here are the products that six of our editors must have with them at all times (I mean, truly, I'd rather have my Balm Dotcom than my phone), and why we love them so much:
Glossier
I am a blush aficionado and truly this creamy formula is nirvana in a tube. It's buildable for a lil look to a whole. lotta. lewk and comes in six mixable colors. I'm fair with dark hair, so my favorites are Storm and Puff, but I will probably end up catching them all Pokémon-style one of these days.
Glossier
I've spent the last four years fighting my brows. It's definitely a love/hate battle drenched in castor oil that depletes my bank account for necessary evils like microblading. But the one thing that has stood by me in this eyebrow war (other than a few friends who are sick of hearing about how hard it is to grow eyebrow hair) — Boy Brow. Whether your brows are thin or thick, this miracle product is your one-and-done brow gel. Rather than most brow products that require precious minutes tediously recreating hair strokes, you can just swipe on and go.
Glossier
My aesthetician recommended Solution after I complained about some annoying bumps that started to pop up on my sports bra line/back. After showering, I apply to the areas with a cotton ball and my skin cleared up (and stayed that way) within a week. This stuff is magical!
Glossier
Have you ever needed to apply lotion but didn't because you knew you wouldn't be able to put your pants on afterward (damn you leggings and skinny jeans)? Then this duo is your savior. First of all, it smells like heaven. Second of all, the lotion nourishes your limbs and dries in a way that makes putting on clothing completely doable. But just know — if you invest in this duo, people will begin commenting on how soft your skin is and possibly awkwardly stroking your arms. This is from experience.
Glossier
Y'all. This might be my favorite makeup product I've ever owned. If I'm wearing makeup at all, I'm committing to a full-face look, which is why swapping my usual pore-hiding, shine-resistant foundation for the perfecting tint was the best thing I could do for my skin. It swipes on so sheerly (with your fingers! not even a beautyblender!) and evens out my skin tone while letting my seasonal freckles come through. It looks so natural and seriously feels like nothing is there (get that #NoMakeupMakeup).
Glossier
I use this product with or without makeup because it really does both priming and moisturizing so well. Under foundation, it gives my skin such a dewy glow and keeps it looking that way all day long. Alone, it keeps my skin hydrated and blurs imperfections so well that sometimes I'm content just to use just that and call it a day. It's super buildable, too, so I like to add a second layer where I'd normally swipe on a highlight to get that ~natural glow~ instead.
Glossier
In 7th grade, while the other kids did their science fair project on volcanos or insects, I did mine on which mascara worked the best (whose project really matters in the real world, huh?), and have used the same mascara every day since... until I was talked into trying Glossier's Lash Slick. I never thought I would ditch my lifelong mascara, but here I was with long, luscious, clump-free lashes that were so curled and long, I didn't even need a lash curler. Do your eyelashes a favor and switch to Lash Slick. You'll never look back.
Glossier
You know the feeling after you wash your face where you feel if you smile, your skin is going to crack? Say goodbye to that. This cleanser has been a holy grail of mine for over a year, and it's never failed me. It hits the impossible combination of being strong enough to take off all your makeup (including waterproof mascara!), while still keeping your skin hydrated.
Glossier
Glossier's Balm Dotcom is hands down the best lip balm I've ever used. I use this every night before I go to bed, and when I wake up, my lips are super hydrated without fail — it doesn't feel like it's disappeared after five minutes like other lip balms I've tried. The birthday balm is inspired by Milk Bar's famous cake (if you've never had it, do yourself a favor and put it on your bucket list).
This post was in partnership with Glossier, but all of the opinions within are those of The Everygirl editorial board.