Have you ever realized halfway through the day you forgot to put your earrings on? All the sudden your ears feel all weird and naked and lobe-y (this can't just be me… right?). There's just something about jewelry — from subtle sheen to dazzling sparkle — that makes even the barest of outfits feel fini.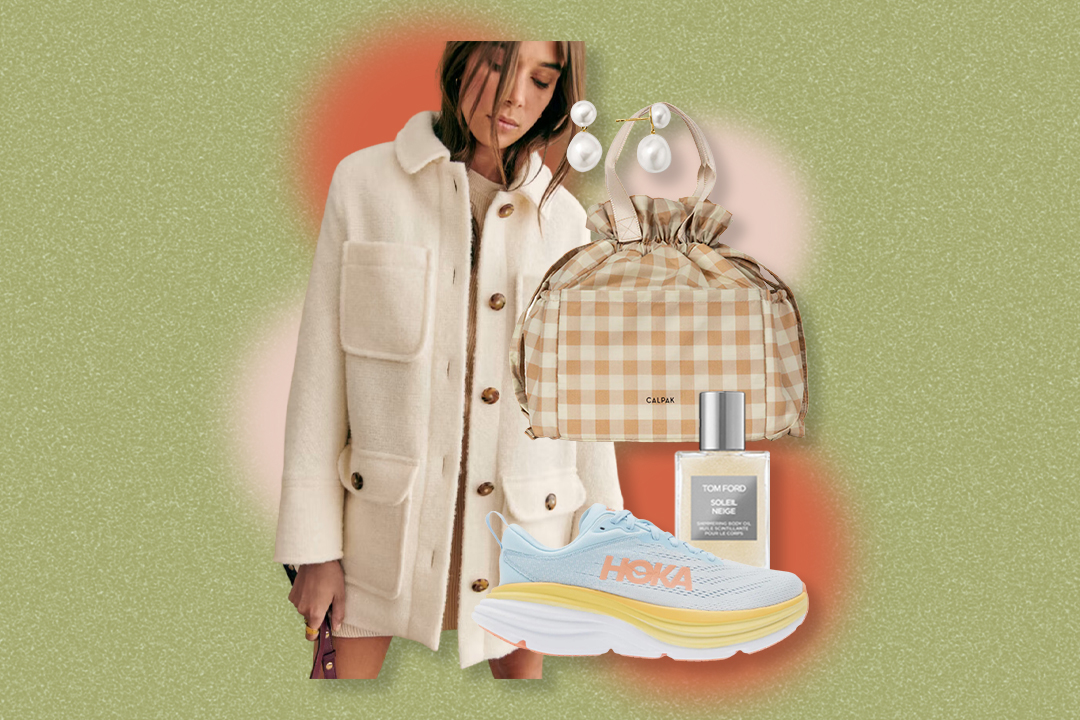 But, if you're anything like me, your jewelry collection leaves much to be desired. I buy every pair of studs I can find, but anytime I need a bold ring or statement earrings I've got nada. Enter the jewelry capsule — i.e., the pieces to invest in (that won't turn your skin green) for any, and every, occasion.
The Studs
Your everyday go-to — just enough to give a subtle shimmer to everything from your worn in jeans to your work blazer. I recommend at least three pairs because these are startlingly easy to lose. Confirmed from experience…
The Statement Earrings
The perfect accessory to a messy bun and a gorgeous dress. Go with a neutral color to match your LBD and that breezy, flower print sundress.
The Long Chain
Truly a piece of jewelry you can dress up or down — a super long chain can function all sortsa ways… like doubled up, hanging down your back, thrown oh-so-casually over jeans and a T. Versatile never looked so good.
The Bold Collar
Source: Gal Meets Glam
Sometimes the best way to make an outfit complex and interesting is to add a statement collar — bold metal, bright jewels, edgy chain links. Nothing is off limits.
The Delicate Stacks
I am obsessed with tiny gold rings — worn single or stacked, they look chic and breezy like oh, hello, I'm just a down to earth girl with her sh*t together. I'm a big believer in the power of the stack, even if, like me, you're saddled with man hands (the INJUSTICE).
The Watch
A timeless (lol, get it) watch will never go out of style. Perfect on its own or layered with bracelets, it's beautiful and handy (hey, you never know when your phone's going to die…).
The Almost-Choker
Source: @tashimrod
Á la Carrie Bradshaw's GORGEOUS diamond necklace from Petrovsky (wrong guy, right jewelry). A super delicate necklace that sits right between your collar bones is always the right decision.
The Bangle
Nothing will make you feel more ~sophisticated~ than the (truly impractical) bangle. It's a statement piece for nights out (definitely not for work… typing is IMPOSSIBLE) that instantly says this girl is freakin' chic.
The Cocktail Sparkle
For when many tiny delicate rings are not enough, turn to a statement ring that gives you that extra sparkle. Cocktail rings are super fun — and there are many, many cheap options that are just as fly (if not more so) than an expensive version.
What jewelry can you not live without? Tell us in the comments below!