It's no secret that social media is flooded with noise and endless content these days. There are a lot of recommendations out there on how to use social media, "hacks" for quickly gaining followers, and constant opinions on the types of content you should and shouldn't produce. And since we're inundated with content on a daily basis, it can be particularly challenging to stand out. While this may be true for some, Stephanie Harrison at The New Happy used social media to grow an authentic following and spread a life-changing philosophy.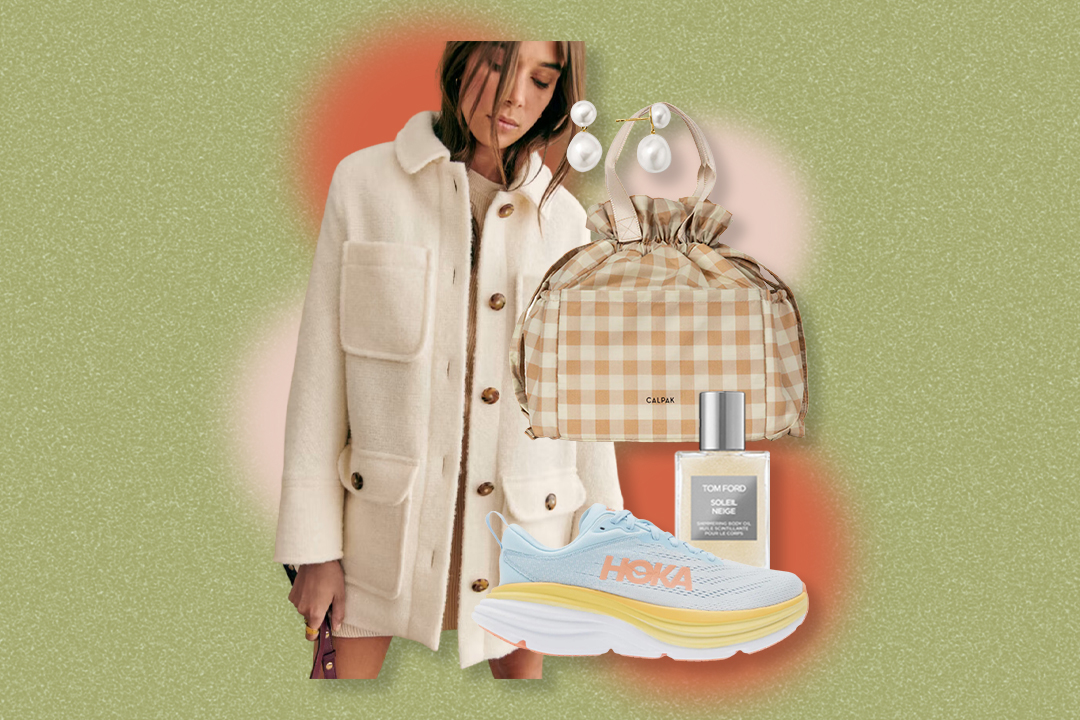 The New Happy was founded in 2018 with the simple mission of sharing a new philosophy of happiness. Stephanie has spent over a decade studying happiness from an interdisciplinary perspective, but it wasn't until mid-2020 that she devoted herself to deeply spreading her mission (and using social media as part of this process). The New Happy Instagram posts are filled with positive, uplifting pieces of advice for a happier life.
For Stephanie, social media is about more than traditional metrics such as likes and follower counts. In fact, she doesn't lean into social media metrics as a measure of success. Yet, because of her unique take on using the platform, over 500,000 people are now a part of The New Happy community. I sat down with Stephanie and asked her for her three top tips for intentionally growing a social media following beyond metrics. You won't find any "get followers quick" schemes or hacks here, but these tips will make sure your follower count… well, counts.
Social Media Tips for Growing a Real Community
Meet the expert
Stephanie Harrison
Founder of The New Happy
An expert in well-being, Stephanie founded The New Happy based on her Masters thesis in Applied Positive Psychology at the University of Pennsylvania. She has spent the last ten years studying happiness from an interdisciplinary perspective, incorporating perspectives from art, science, philosophy, religious/contemplative studies, and the humanities. Her book, THE NEW HAPPY, is forthcoming from Penguin Random House.
1. Bring your purpose to your social channels.
"Start with your greater purpose. A purpose is about being of service to others, and this grounding in your 'why' is so important. There's so much noise out there, with people telling you what you should do and how you should do it. It's easy to be led astray or veer off course, away from what matters most to you."
Stephanie lives and breathes The New Happy's philosophy and mission across social media. The philosophy is rooted in the idea that happiness comes from serving the world and using the talents and skills that make each person unique. And that collectively, we find purpose and happiness in serving others.
With that purpose in mind, Stephanie set out to use her social media accounts as a place to offer wisdom, experiences, ideas, friendship, and kindness to others. She knew these were the ways in which she wanted her brand to show up on social media, and at the same time, she had an idea of the ways she didn't want to be seen.
"I listed out the core values of The New Happy as a brand, philosophy, and movement, which drove everything I did on social media. Because our philosophy is about service, I saw social media as a place to help others, to make it about their needs and challenges."
Spend some time thinking about the purpose of your brand or business and the intended purpose of your social media accounts, too. When you show up on social media living out your purpose and aligning your content to that, it is much more likely to attract people for the long haul.
2. Build a community, not an audience.
"One of the key values of The New Happy is community. From the beginning, I decided that I didn't want to build an audience—I wanted to build a community. That impacted almost every single decision I made as I built the brand on social media."
Stephanie worked hard to ensure she orients around The New Happy values across all social media platforms at all times. For example, viewing social media followers as an audience absorbing your content is not uncommon. But one of The New Happy's values is "community," so Stephanie considers followers to be community members, not audience members.
Why does that matter? An audience is a faceless mask that has to do more with how people look at you. Instead, Stephanie cultivated the difference between watching somebody doing something (an audience member) and participating in something (a community member).
But it's more than just thinking about your following as a community, there's a lot of work that goes into bringing that value to life. For example, The New Happy hosts a community gathering every week where people can share what they need help with. Stephanie designates time to answer as many questions as she can personally but also uses those responses to inform the artwork and tips she creates and shares.
The New Happy also hosts free challenges inviting community members to work on different elements of well-being. One that's (ironically) particularly popular is "How to Create a Happier Experience on Social Media." Other topics include self-compassion, building confidence, finding your strengths, and cultivating gratitude.
And finally, the podcast features community member stories, creating a space for people to share their voices and experiences.
3. Don't let fear hold you back.
Social media can cause a lot of pressure: Is this visual good enough? Is this caption written well? How will this post look on my feed? What will people say if they don't agree with what I'm saying? Will people understand my business? Does this offer make sense?
The pressure we put on ourselves to look a certain way and say things perfectly can be exhausting, and Stephanie reminded me that it's important to cut through these feelings and simply try.
"The idea that you can't start sharing yourself or ideas unless you have a perfect strategy, content plan, or business offering—it's just wrong. You have great things to offer, and trying to perfect them will keep you waiting for a very long time. That was something I experienced, and it's something I see with brands, organizations, and fellow entrepreneurs."
You have great things to offer, and trying to perfect them will keep you waiting for a very long time.
When Stephanie first took her business to social media, she knew her purpose and how to embody her values. She didn't know how to translate those things in a way that would resonate with a community. But putting her ideas out in the world allowed her to start sharing her messages with others. Overcoming that fear quickly turned into an opportunity to learn from the community and evolve over time.
"What I wanted to share was The New Happy philosophy.
I didn't know at first what would resonate with people, what questions they had, or how I could best help. But as soon as I got up the courage to start sharing, I also started learning so much. That helped me to find better ways to help and support our community. Starting is really often the hardest part!"
Don't be afraid to put yourself, your brand, or your ideas out there. Test and experiment to find what works and commit to growing along the way.